In the fourth episode of our exclusive interview series with Filipino athletes, Dribble Media's Bernard Santos and Paul Tamayo talked to Aljon Cruzin, Rial Polog Jr. and Custer Galas as they discussed their E-Gilas Pilipinas stint last June, and why people should look at esports as a true sport.
Original photos from SBP
With the way that the digital world has been shaping our everyday routines, we have no choice but to accept that our lives have changed. Yet, this is just the tip of the iceberg, and soon we'll realize that most of our tasks will be reliant on our smartphones and computers.
Sports is also breathing a new life of its own, giving a drastic rise to esports. Esports has become a legitimate, profitable career for many, and the world is quickly taking notice. Universities and colleges around the globe are now offering computer gaming as a four-year course. This is something that we thought was impossible to happen, but it's a testament to how prominent esports has been.
But for E-Gilas Pilipinas standouts Aljon Cruzin, Rial Polog and Custer Galas, the rise of esports didn't just come out of nowhere. This is the result of millions of gamers spending countless hours honing their craft, believing that someday, people will not just look at what they do as a hobby.
That "someday" has become a reality, not just for them but for the whole Filipino sports community. Aljon, Rial and Custer were members of the E-Gilas squad that trampled Indonesia during the recent FIBA Esports Open 2020 held last June.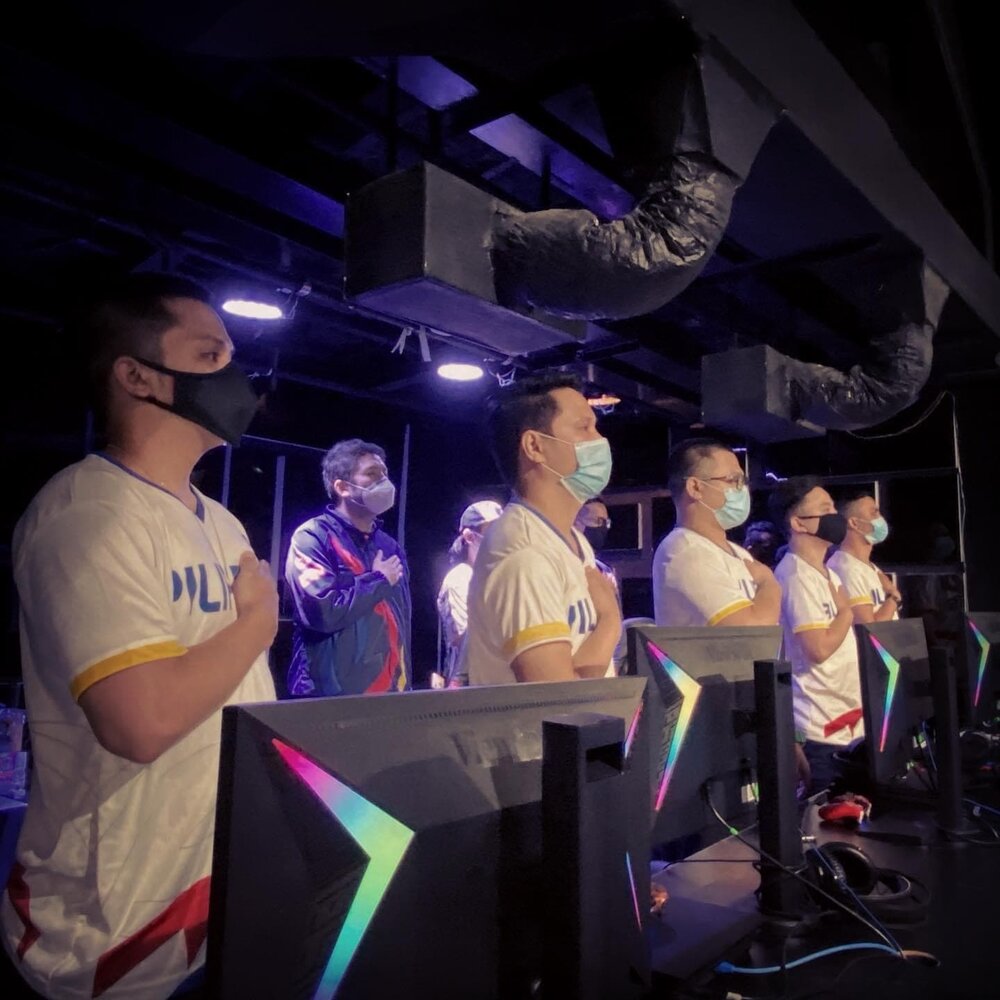 Photo from SBP
Just like everyone, their esports careers have humble beginnings. The three gamers started playing the virtual NBA game since the 2000s, but it was only several years ago that they began joining small-time tournaments. It was only then that they realized that esports can be the way that they can put food on the table for their families.
Aljon: Noong una, 'di ko kaagad naisip na pagkakitaan yung paglalaro ko. Lalo na kasi noon wala naman mga tournament. So naglaro lang ako nang naglaro hanggang sa dumating yung 2K Veterans League na nanalo ako ng madaming championships.
Rial: Sumali ako ng small-time tournament noong 2013. Umabot ako semifinals, then nanalo ako ng consolation prize. Naisip ko na may potential ako sa NBA 2K so tinuloy-tuloy ko lang yung pagsali ng tournaments kahit maliliit lang yung mga cash prizes. Nagbunga naman yung persistence ko kasi nagkaroon ng 2K Asia tournament last 2016. Salamat sa Diyos na nanalo ako.
When we pursue something that we're really passionate about, we want our friends and loved ones to be as supportive as they can be. But that's not the case for esports players. Even until now, the Filipino culture still views computer games as toxic hindrances, something that the E-Gilas stalwarts had to endure during the start of their career.
Custer, who won the 2017 edition of NBA 2K Asia, stayed motivated despite starting his esports journey on his own.
Custer: Syempre hindi natin masisisi kasi hindi pa naman familiar ang tao sa esports talaga. Yung Filipino culture kasi hindi pa open-minded sa esports. Actually noong lumaban ako sa 2K17 Philippine Leg sa Mall of Asia, hindi yun alam ng parents ko. So sabi ko okay lang kahit walang suporta, basta naniniwala ako sa kakayahan ko. Akala ng tao na ang salitang esports hindi nag-eexist. Ang naging motivation ko talaga is ma-prove na may mararating ako.
Rial, the captain ball of the E-Gilas squad, also emphasized that his parents became his inspiration as he rose to the ranks of the best NBA 2K players in the country.
Rial: Naging motivation ko yung someday ma-realize nila na may talent talaga ako sa esports. Sabi ko sa sarili ko na kapag naipanalo ko yung 2K16 Asia, masasabi ng parents ko na worth it lahat ng ginawa ko na pageensayo.
Now that they are donning the Philippine national team colors, Aljon still can't believe that esports has come this far. Representing the country in an international competition is something that they never anticipated, especially one that is organized by a world-renowned group like FIBA.
Aljon: Biglaan lang talaga yung sa FIBA. Speechless kaming lahat nung na-inform kami na lalaban kami para sa bansa. Sobrang natutuwa kami kasi akala namin noon na hanggang maliliit na tournaments lang mararating namin.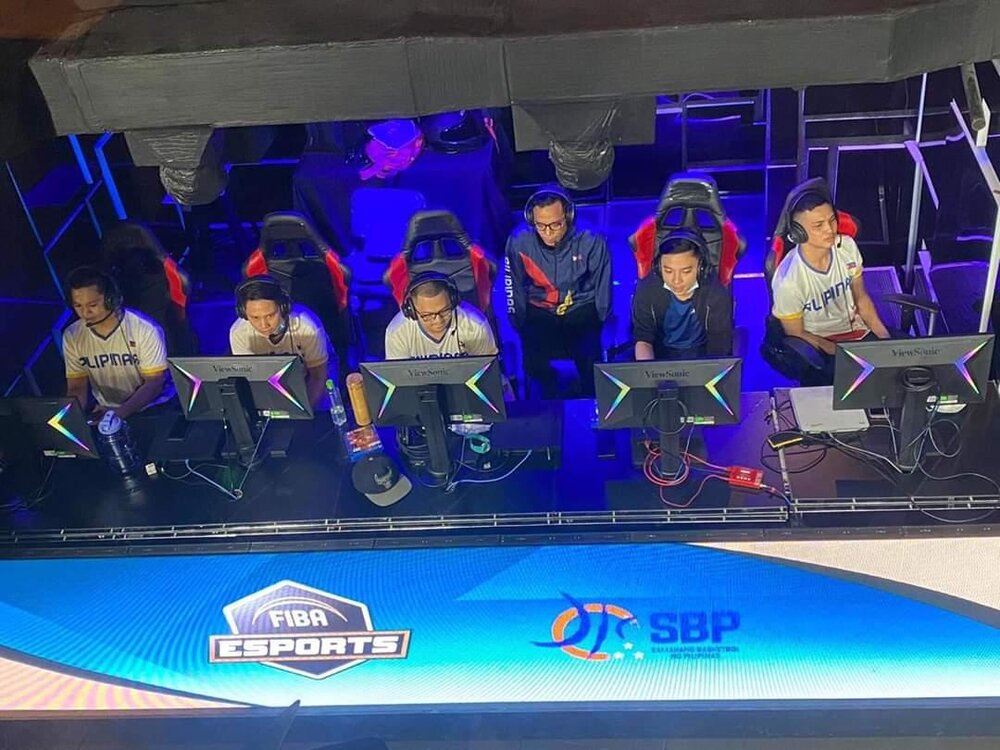 Photo from SBP
But no matter how surprising it was, we should also be reminded by how dedicated E-Gilas is in improving their game. Rial emphasized that like real basketball players, he and the team also go through a rigorous training routine that they have to follow each day.
Rial: From 9-10 in the morning, practice kami ng shooting. Kailangan ma-perfect namin 100 times sa corner, 100 sa wing and 100 sa top of the key. After that, magkakaroon kami ng film session or tape review ng mga previous games namin. Tinitignan namin yung mga mistakes namin, and kung ano yung mga adjustments na pwede gawin. After that, pukpukan na kami sa 5-on-5 scrimmages.
Rial then reiterated that playing NBA 2K is not that different from real-life basketball as both require discipline and determination to be successful.
Rial: Kailangan din talaga dito magbuild ng chemistry in order to be successful as a team. Hindi siya malayong malayo sa totoong basketball. Kailangan dito yung determination, passion and discipline. Nandito na lahat.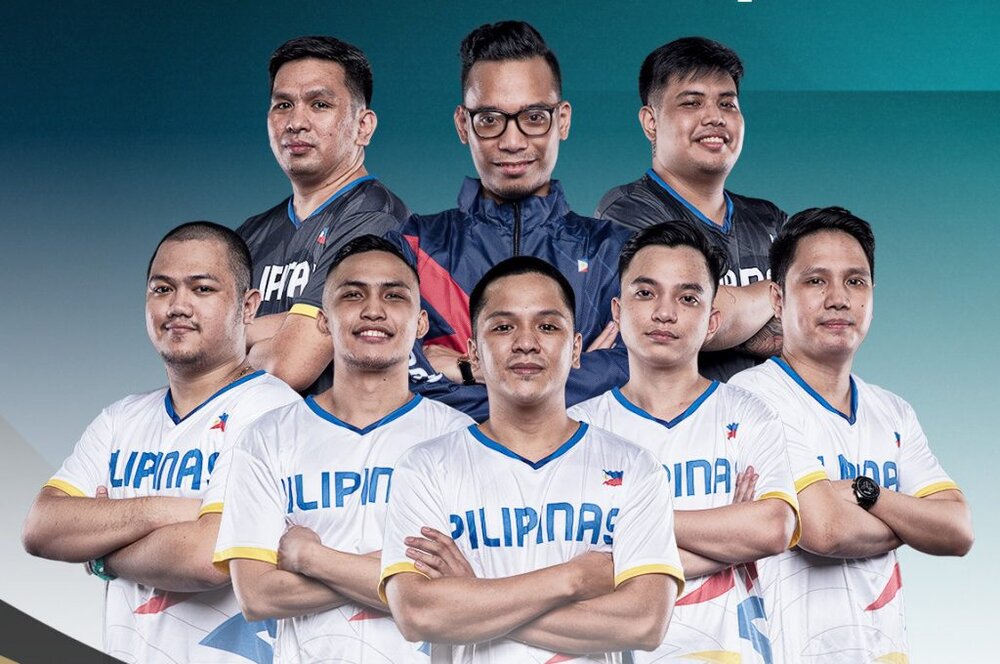 Photo from SBP
As for Custer, he believes that it's now time for people to take a more serious look at esports and view it as a legitimate pathway towards building a career while also pursuing your passion. Custer reiterated that there has always been excellent esports gamers, and it's now a matter of giving them the opportunities to showcase their talent.
Custer: Siguro noon wala lang talagang opportunity para sa mga magaling maglaro ng esports kaya hindi nagawan ng tournaments. May mga magagaling maglaro ng basketball sa totoong buhay, meron din tulad namin na magaling maglaro ng esports. Basta may basketball IQ ka and good teammate ka, pwede ka dito. At tulad ng totoong basketball, kailangan mo din mag-pursige sa pagpraktis.
So if you're still one of those people who still abide by the "computer ka lang nang computer" culture, it's time to throw that mentality to the trash bin. Let's put an end to the esports stigma, and call Aljon, Rial, Custer and the rest of their teammates as the Gilas Five.
Follow Aljon's Facebook page (PLE_Shintarou) to watch him stream his games online.