With The Swoosh rolling out Brooklyn Nets star Kyrie Irving's fourth signature budget shoe, here is an in-depth performance review of the Nike Kyrie Flytrap 4.
The Nike Kyrie Flytrap 4 features a bigger Zoom Air unit. (Photo via Nike.com)
Kyrie Irving's signature pairs with Nike have always inclined towards speed and agility. His unique game has always featured deception and quickness as two of his many assets, and Nike decided to tap into those skills and prioritize them in making each Kyrie pair.
The colorways are also fantastic, thanks to Kyrie's preference for more aesthetically-pleasing iterations of his shoe. With the success of his signature pairs, Nike then introduced Kyrie's budget line last 2017 and called it as the "Flytrap." Of course, the Flytrap line's main selling point is its affordability, but that's not to say that it doesn't have anything that really stands out.
Nike recently rolled out another release for Irving's signature budget line, so we came up with this detailed performance review of the Nike Kyrie Flytrap 4.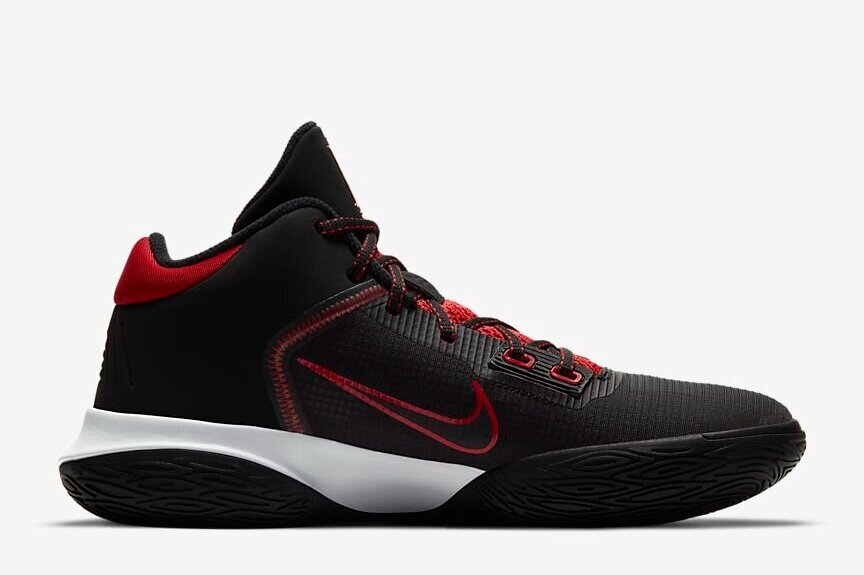 Nike Kyrie Flytrap 4 features textile uppers. (Photo via Nike.com)
MATERIALS
Obviously, a budget shoe will not have the premium touch that the main signature pair boasts. That is the case with the Flytrap 4 as it only features textile uppers that are honestly not even that pleasing to the eyes. Kyrie's shoes have always infused aesthetics in its materials, so this was somewhat surprising.
The positive takeaway from this is that the inexpensive materials resulted to a lightweight feel to the shoe. So if you're a player who loves to hoop in a sneaker that will make you feel quick, then this is for you. The lightweight asset was one of Nike's main selling points with the Flytrap 4, so at least they got that one right.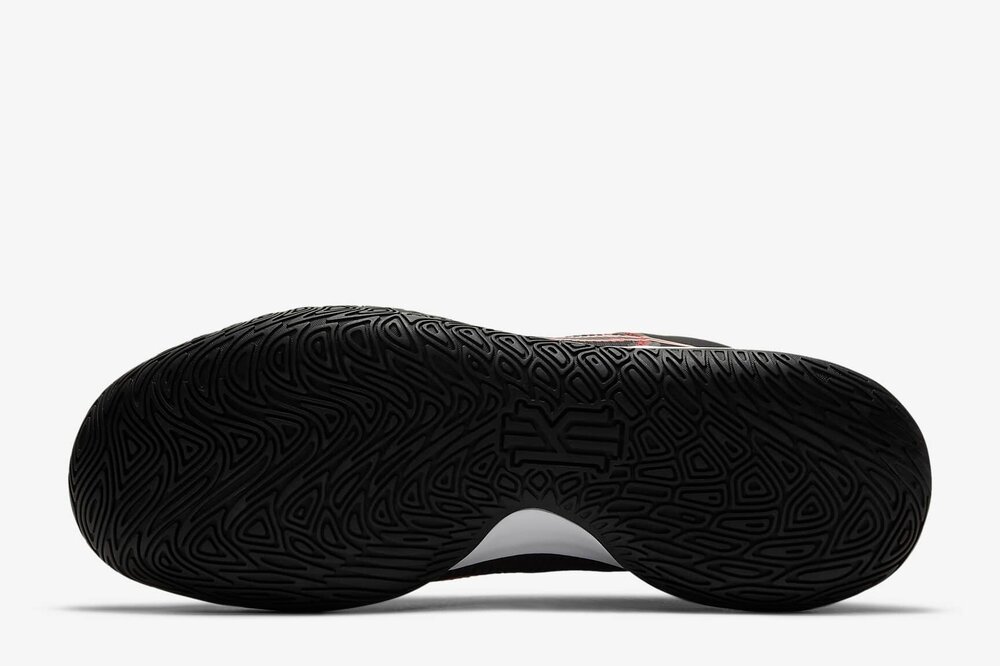 Nike Kyrie Flytrap 4 infused a herringbone structure to its traction. (Photo via Nike.com)
TRACTION
The traction of the Flytrap 4 is where you'll start to feel the effects of buying a more affordable shoe. You could get a decent bite in the traction if you use it on a well-cleaned indoor court, but you have to be more careful when you are playing on a dusty surface.
One solution to this problem is that you have to regularly wipe the dust off the outsole when you play to achieve an average performance on the Flytrap 4's traction. This is indeed a disappointment if you will compare it to the excellent data-driven traction pattern that the Kyrie 7 has.
The bad news is that the Kyrie Flytrap 4's traction may not even be its worst feature. Yikes.
Nike Kyrie Flytrap 4 features a bigger Zoom Air unit. (Photo via Nike.com)
CUSHION and SUPPORT
Let's start on a bright note first. As the case with almost every Kyrie shoe, the lateral support in the Flytrap 4 is the best that it can offer. The full-length Phylon midsole also boosts the pair's responsiveness, and you won't have any problems moving freely from side to side.
But while you may get decent responsiveness in this shoe, the Kyrie Flytrap 4 will not give you excellent impact protection. The Flytrap 4's Zoom Air unit actually gives off more responsiveness and energy than the Flytrap 3, but the cushioning system is still a bit stiff.
If you're a hooper who loves to drive down the lane and jump high for those strong finishes around the rim, the Kyrie Flytrap 4 will not provide you with tons of protection upon impact. Along with the traction, the Flytrap 4's cushioning system is where Nike cut corners in order to make this budget shoe more affordable.
Nike Kyrie Flytrap 4 will require wide-footers to go up half a size. (Photo via Nike.com)
SIZE and FITTING
Despite the problems that it has with its traction and cushion, lacing up these sneakers provides good lockdown. If you're a wide-footer, you might have to go half a size up or even a full size up. For those with narrow feet, the Flytrap 4 is perfect for you since it runs true to size.
OVERALL RATING
If you're looking for a lightweight shoe on a more affordable price tag, the Nike Kyrie Flytrap 4 is the right choice. The minimality that comes with its materials produce a premium lightweight feel, and that is perfect if you're someone who loves to stay low to the ground and rely on your quick first step to get past defenders.
However, the pair's protection for heavy impact drops is where it flops. There's just not much stability and cushioning in the Flytrap 4, and that could be a red flag for athletes who rely on vertical athleticism. The traction becomes an issue in dusty courts, and it performs average at best when you use outdoors.
But then again, affordability is the primary selling point of these type of shoes so you can't expect much from a performance standpoint.
The Nike Kyrie Flytrap 4 nets an overall rating of 3.8 out of 5.
WHERE TO BUY
The Nike Kyrie Flytrap 4 is already available at selected Nike stores for US$90.