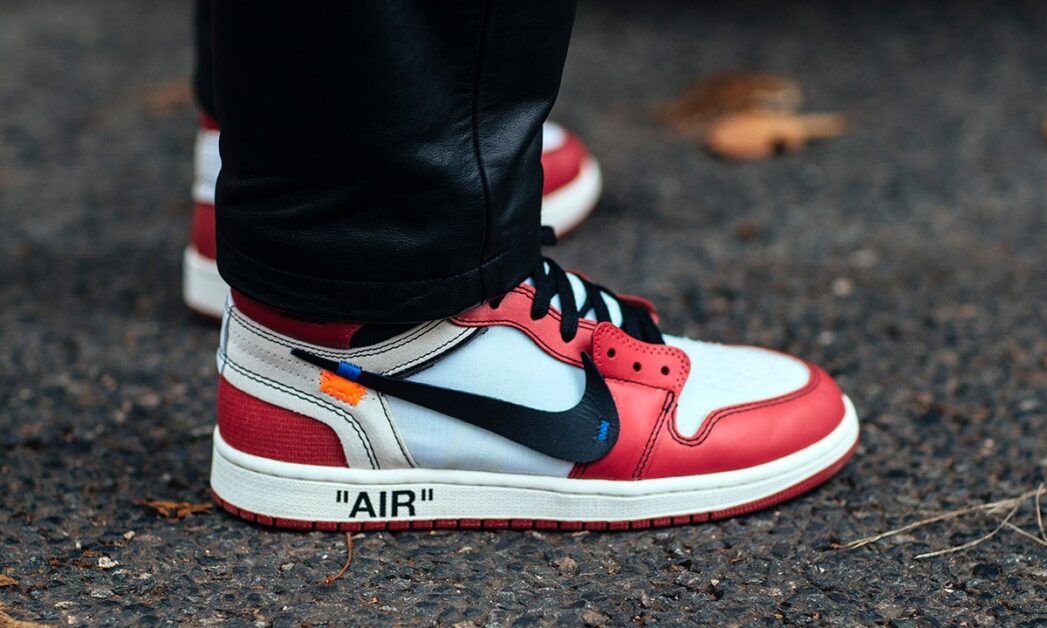 In a country like the Philippines where the basketball craze is definitely astounding, tons of amateur and recreational players often overlook one of the most important prerequisites of the game: the appropriate basketball sneakers. 
It's not that they don't put much attention into it. The reality is that some players can't, while others just won't. For them, buying expensive sneakers is more of a luxury than a necessity. 
Spending a big amount of money for a pair of sneakers could be too extravagant for many, and this is one of the major reasons why many resort to buying counterfeit or "fake" sneakers. 
But is it really a bang for the buck to use counterfeit sneakers, or is it just a waste of hard-earned money? 
People might have different perspectives on this take due to personal reasons and preferences. However, there are also interchangeable facts that everybody must be educated with to come up with a proper resolution. 
Having said that, here are some of the reasons why ballers must cease from patronizing counterfeit sneakers. 
Fake sneakers are more of a bane than a boon
Counterfeit sneakers may be way cheaper than the original ones. An original Nike LeBron or Kobe sneakers could cost north of P9,000 per pair. On the other hand, when you go to some of the shopping capitals of counterfeit products in the country, you can grab a pair for as low as  P1,500. 
Definitely, it is cost-saving. But the real question is, how do they perform? 
They may look a bit similar, but getting the same performance is another question altogether. Remember that if a lot of aspects of basketball are built with science, sneakers are too. There is a major reason why technologies are implemented in sneakers. 
Sneakers are built for certain playing styles and physique. Thus, NBA players like LeBron James. Kevin Durant. Stephen Curry, and Kyrie Irving, to name a few, have specific specs and built to their signature sneakers. Actually, even non-signature pairs follow these practices. 
Players can't just randomly select sneakers based on their style or just because the colorways are cool. Rather, they must select based on their own on-court abilities and overall body built.  Unfortunately, these are not applicable to counterfeit sneakers. 
No matter how they look, counterfeit sneakers don't have these materials and technology to be on par with the original pairs. There's also the fact that fakes are easier to break. 
Players aren't just playing with inappropriate sneakers, but they are basically jeopardizing their own health by using sneakers without real technology.
Counterfeit sneakers are basically illegal
When visiting different sneaker groups, a common argument that you'll see is that purchasing counterfeit sneakers is fine as long as you don't cheat anybody. 
Does it make sense? Definitely not. The manufacturing of fake products itself is already illegal, let alone purchasing and using them. Sneakers, just like any other item, follow a certain procedure from the design to the manufacturing before selling them to the public. 
Companies pay experts to create designs, and workers to do the production. Therefore, these items are basically part of those companies' intellectual property. Thus, using the design without permission is a crime, and by supporting these products, you are obviously contributing to illegal activities.  
We are not trying to be "holier than thou", so there is no need to use the "as if you don't buy fakes" card. This is not anti-poor, either; it's just the reality. Partaking to such is actually contributing to illegal practices, period.
Counterfeit sneakers and original sneakers are not both sides of the same coin
There is nothing wrong with being practical. Filipinos, after all, are very known to be resourceful. As much as possible, we try to smartly utilize our hard earned money while supporting the athletes that we idolize. 
For ballers to show that unwavering support, they buy merchandise of those athletes, including sneakers. However, since most of the sneakers of these superstars are very expensive, a lot are settling for fake products. The reason? They look exactly the same. 
Imagine buying a pair worth P10,000 for only P1,500 and they look exactly the same. But are they? As mentioned above, they may look similar, but they are actually light years different from one another. Performance and technology aside, fake and original pairs also vary with the materials.
Even if a lot of fake sneaker sellers claim that the products are the same materials with the original but just produced by an unauthorized manufacturer, don't claim it as true. Just always remember that companies have dominion over their products, and the intellectual property also works the same. 
Besides, there are major differences between the originals and the fake sneakers in terms of appearance. There are lots of variations from the shape, stitchings, color blocking, and branding. One just needs to have a keen eye and experience to spot the differences. 
So if you are thinking that you are using the exact copy of an original pair, think twice. 
Also, if ballers sincerely support their idols, then purchasing counterfeit sneakers is not the way to do it. We must realize that buying fake sneakers does not benefit the company which manufactures the original ones. Therefore, their so-called idols do not benefit from it, either.
What will be the alternative?
Nonetheless, it will always go down with preference, and basketball players might still find it amusing to buy fake sneakers. However, to enlighten ballers even better, it is noteworthy that big brands like Nike, adidas and Under Armour are actually releasing budget sneakers which will be a good alternative for ballers. 
Budget sneakers may not be as premium as signature pairs. They vary from the standpoint of materials and performance. But despite these, there are still important aspects that budget sneakers can offer. 
Even though they are not made with premium and top-tier materials, these sneakers are definitely a bargain and are way more durable than counterfeit materials. After all, they are legitimate sneakers made by legitimate companies. 
Also, signature sneakers are made specifically based on the athlete's abilities and physique. That's why even if you like James, Durant, Harden, Curry, to name a few, it is highly possible that their sneakers are not compatible with your build.
On the other hand, budget sneakers are made to be more flexible to be used by the masses. Despite the fact that these pairs are not infused with cutting-edge technologies, it is still a good choice since there is still an implementation of real and science-based technologies. 
But to top off all these takeaways, the most appealing offering of budget sneakers lies in its price. They are called budget sneakers for a reason. Even the biggest players in the shoe industry release sneakers that are very cheap. 
Usually, these sneakers will have a price tag of as low as P3,000. But fret not, since a lot of them, sometimes even signature pairs, go only for about P2,000 when clearance sales begin. 
Yes, you read it right. Ballers just have to realize that there really are original sneakers that could mark down equally to the price of counterfeit sneakers, and they are not hard to find. With a good amount of patience and awareness, original and budget-friendly sneakers could be bought from some legitimate online sellers, online groups, retail stores, and a number of sneakers outlets.  
SUBSCRIBE TO THE DM KICKS YOUTUBE CHANNEL FOR THE LATEST SNEAKER UNBOXING AND REVIEWS!