Denver Nuggets star Jamal Murray dropped a 40-point bomb in a do-or-die Game 7 to land at the top of last night's best individual performances.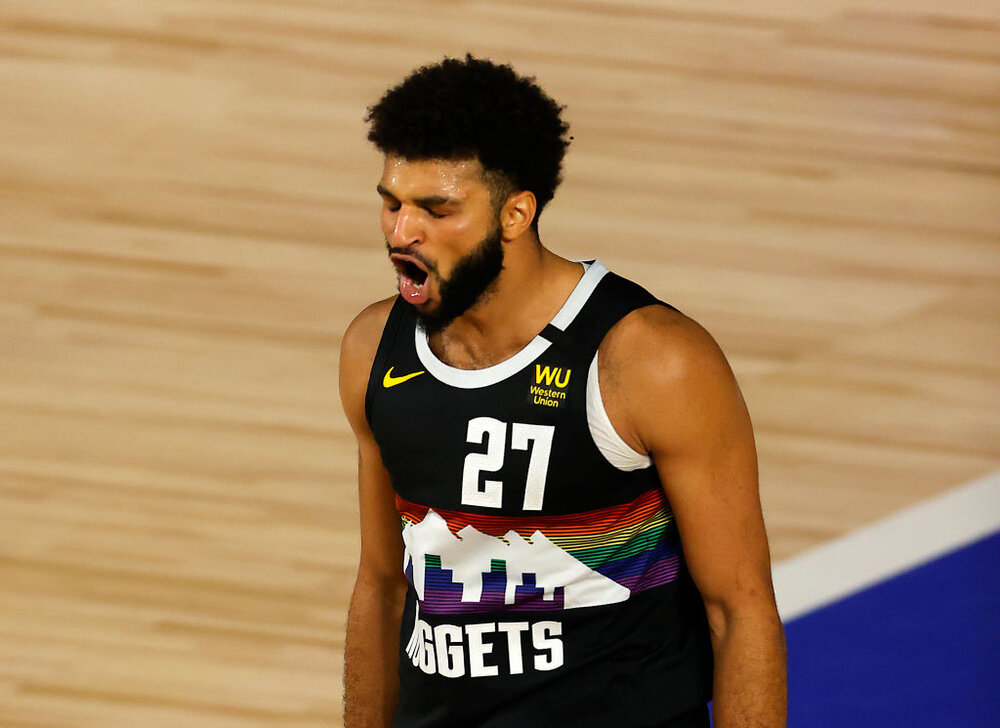 Jamal Murray powered the Nuggets past the Clippers in Game 7. (Photo by Mike Ehrmann/Getty Images)
Jamal Murray, Denver Nuggets
Murray's performance last night will be remembered for his dagger fade-away three-pointer against Kawhi Leonard, but his tremendous work in the second quarter kept the Nuggets within striking distance. As the team found it difficult to get their offense going in the first half, they banked on Murray's incredible scoring output in the second period, in which the spitfire gunner tallied 20 of his 40 total markers.
Nikola Jokic, Denver Nuggets
As Murray led the team in the scoring column, Jokic took charge of the rest. The Serbian big man stuffed the stat sheet with a massive triple-double night of 16 points, 22 rebounds, 13 assists, 2 steals and 3 blocks. The Game 7 win over the Clippers completed the Nuggets' comeback from a 1-3 hole.
Jimmy Butler, Miami Heat
Butler may not have an eye-popping scoring output, but he made the two big shots that gave Miami the thrilling Game 1 victory over Boston. The tough, gritty star put up 20 points, 5 boards and 5 dimes, including a corner triple to force overtime and the strong and-one conversion that gave the Heat the lead in the waning seconds of the extension period.
Jayson Tatum, Boston Celtics
The Celtics may have failed to come up with the W, but Tatum was nothing short of spectacular. The All-Star forward amassed a double-double of 30 points and 14 boards, while also adding 5 assists, 3 steals and 2 blocks to his name. Despite him not converting on his multiple attempts at winning the game for the team in the dying seconds, Tatum was definitely the best player out there for the Celtics.
Bam Adebayo, Miami Heat
It was tempting to put Goran Dragic's team-high 29 points here, but Adebayo's work on the defensive end all game long cannot be ignored. The ultra-versatile center tallied 18 points, 6 boards, 9 dimes and 2 rejections in the win, including the game-saving block on a Tatum dunk attempt that was heard all over the world.