LeBron James closed out the Denver Nuggets with a triple-double show as The King landed at the top of last night's best individual performances.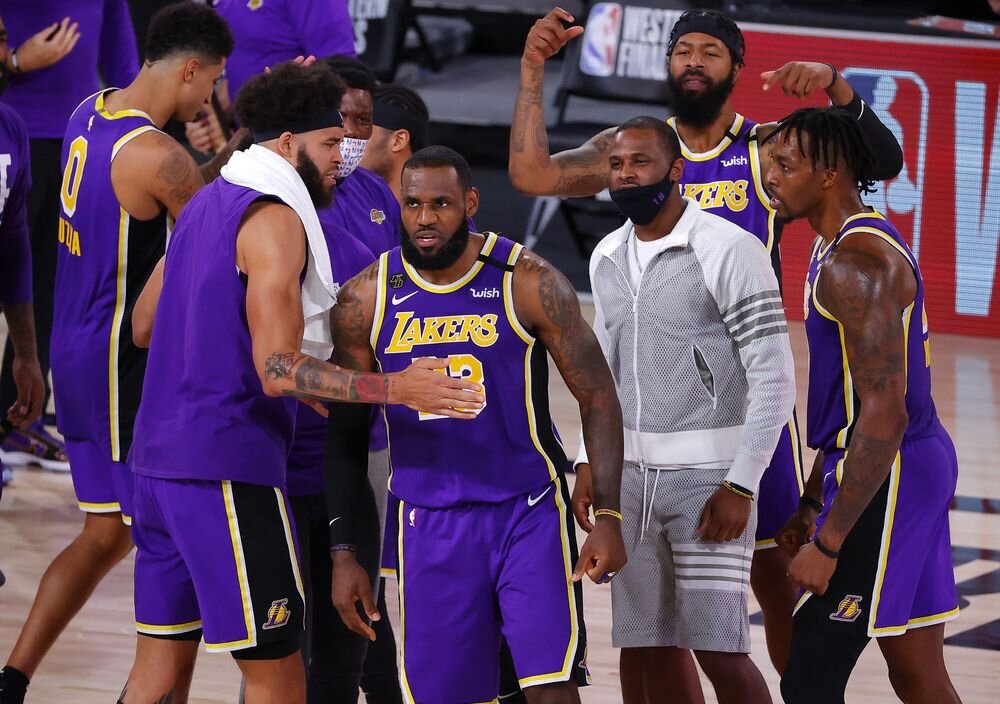 LeBron James came through with a triple-double to push the Lakers to the NBA Finals. (Photo by Kevin C. Cox/AP)
LeBron James, Los Angeles Lakers
The King is back at basketball's biggest stage. With a triple-double stat line of 38 points, 16 rebounds and 10 assists, James booked his return trip to the Finals after missing the playoffs last season. The four-time MVP also put up the buckets when it mattered most in the waning minutes of regulation, willing the Lakers to their first Finals appearance since 2010.
Anthony Davis, Los Angeles Lakers
LeBron may have grabbed the lion's share of the spotlight, but Davis' efficient night was also a key cog in the Lakers' Game 5 victory. The versatile big man amassed 27 markers, produced a perfect 9-9 clip from the free throw line, and committed only one turnover the whole game.
Jerami Grant, Denver Nuggets
Grant's performance this postseason will surely net him a bigger paycheck in the future. The 6-foot-9 combo forward tallied a near double-double outing of 20 points and 9 boards, while also being tasked with the herculean job of guarding maybe the most complete basketball player in the planet.
Nikola Jokic, Denver Nuggets
It was a disappointing result to a great playoff run, but it was a normal business day for Jokic. The All-Star big man stuffed the stat sheet with his 20 points, 7 rebounds, 5 assists and 3 steals, while only turning the ball over once. It's crazy to think that Jokic is just 25 years old, and still has tons of room to improve.