Jayson Tatum came out waxing hot in the 3rd quarter to give the Boston Celtics another day to live as he landed at the top of last night's best performances.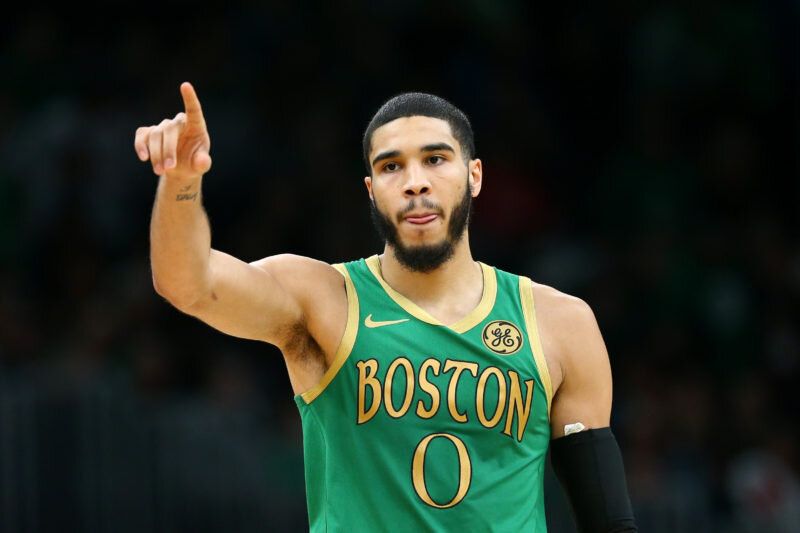 Tatum's offensive urgency led the Celtics to force Game 6 against Miami Heat (Photo courtesy of Maddie Meyer/Getty Images)
Jayson Tatum, Boston Celtics
The Celtics' young star scored 17 of his 31 points in the 3rd quarter, while also adding 10 rebounds, 6 assists, and 1 steal to cut the series deficit to 3-2 against the Heat. Tatum led the charge as the young Celtics squad rallied from a 12-point deficit to force Game 6. The All-Star forward will look to carry Boston back to the Finals after 10 years.
Jaylen Brown, Boston Celtics
Along with Tatum's urgency, the 23-year-old Brown took over as he finished the game with 28 points, 8 rebounds, 2 assists, and 1 steal. The teamwork and chemistry of the Celtics' young guns made it possible to keep the team's championship hopes alive. Brown will look to carry over last game's momentum to even the series with 3 games apiece and force a rubber match Game 7.
Goran Dragic, Miami Heat
The Heat's leading scorer in the playoffs tallied 23 points, 4 rebounds, and 4 assists as Miami failed to close out the series against the Celtics. The Slovenian guard and the rest of the Heat will have another chance to march forward to the NBA Finals with a Game 6 win. Dragic is targeting his first ever career Finals appearance.
Jimmy Butler, Miami Heat
Butler had a solid all-around outing in Game 5, amassing 17 points, 8 rebounds, 8 assists, 1 steal, and 1 block, but his effort was not enough to stop the resilient Celtics squad. Just like his teammate, Goran, the 2015 Most Improved Player of the Year has not been in the Finals and his potential first appearance in the big stage was put on hold as the Celtics forced a Game 6. The five-time All-Star will try to wrap things up in pivotal Game 6.