Eastern Conference teams like the Philadelphia 76ers, New York Knicks and the Milwaukee Bucks are reportedly interested in trading for veteran All-Star point guard Chris Paul.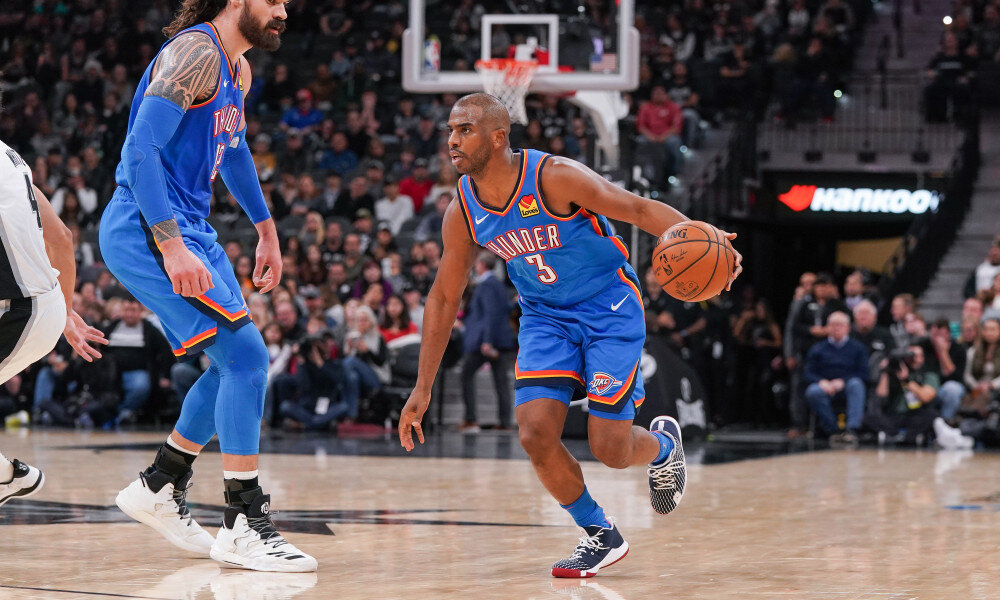 Chris Paul might be on his way to playing in an Eastern Conference team next season. (Photo by Daniel Dunn/USA TODAY Sports)
According to Brandon "Scoop B" Robinson of Heavy.com, a plethora of East teams have expressed interest in joining the CP3 sweepstakes. Robinson also hinted that the most probable destination will be the team where Paul would ultimately want to play for.
76ers, Knicks, Bucks are suitors in Chris Paul sweepstakes: https://t.co/VhUXgsiW2c

Thunder GM Sam Presti has history of trading players where they want noted @IanBegley on Heavy Live With Scoop B.

"He sent Westbrook where he wanted."

"He sent Paul George to the Clippers." pic.twitter.com/v240LcG4Pl

— Brandon 'Scoop B' Robinson, M.A. (@ScoopB) November 1, 2020
Paul, who was traded to the Oklahoma City Thunder last summer in that Russell Westbrook deal, has turned 35 years of age last May. But age didn't seem to catch up on the veteran playmaker as he led the Thunder to a great series in the first round of the playoffs against the Houston Rockets.
Paul also returned to the All-Star game last season after three straight years of not making it to the rosters. His very productive year with the Thunder has absolutely increased his trade value, even though his grand salary is still too big to take in.
The 10-time All-Star is set to earn $41 million this season, and $44 million the following year. But that appears to be not much of a problem as a plethora of teams are still considering pursuing Paul's services. Aside from the aforementioned squads, Robinson earlier reported that the Dallas Mavericks, Phoenix Suns, Utah Jazz, New Orleans Pelicans and the Denver Nuggets are also considering a move for CP3.
As for an opportunity to capture an elusive championship, Paul could have higher chances to achieve that goal if he gets traded to the Bucks. Milwaukee's failure to crack the Miami Heat's defense in the playoffs exposed the team's need for another playmaker, and there's no doubt that Paul's facilitating is still the best in the NBA.