If Jae Crowder demands a salary that will be too much for Miami to afford, here's five quality free agent forwards that the Heat can sign for a cheaper price.
Paul Millsap can co-exist with Bam Adebayo on the Heat's frontcourt. (Photo by Garrett Ellwood/NBAE/Getty Images)
Even though his three-point shooting dipped in the playoffs, Crowder's presence on the defensive end was irreplaceable for the Heat. His length and versatility pushed head coach Erik Spoelstra to be more confident in employing the 2-3 zone that made life difficult for the Boston Celtics in the conference finals.
But with Crowder entering the free agency market, plenty of other teams will be pitching in high offers for the veteran stalwart. Pat Riley will surely re-sign him at any price, given that Crowder will agree on a one-year deal. But if the seasoned veteran demands a long-term deal that the Heat can't afford to give, here are five forwards that the team can acquire for cheaper prices.
Paul Millsap
2019-20 Season Averages: 11.6 points, 5.7 rebounds, 1.6 assists, 44% 3-pt
After four straight All-Star appearances from 2014-2017, Millsap is now at the twilight stage of his productive career. The good thing for him is that his game was never built on sheer athleticism. Millsap shot a staggering 44% clip from beyond the arc last season, and he will be an immediate contributor off the bench.
The 35-year old cager has the versatility to play all three frontcourt positions, and he can be a better big man option than Kelly Olynyk when Bam Adebayo takes his rest and the Heat goes small-ball.
Maurice Harkless
2019-20 Season Averages: 5.8 points, 3.9 rebounds, 1.1 assists, 35% 3-pt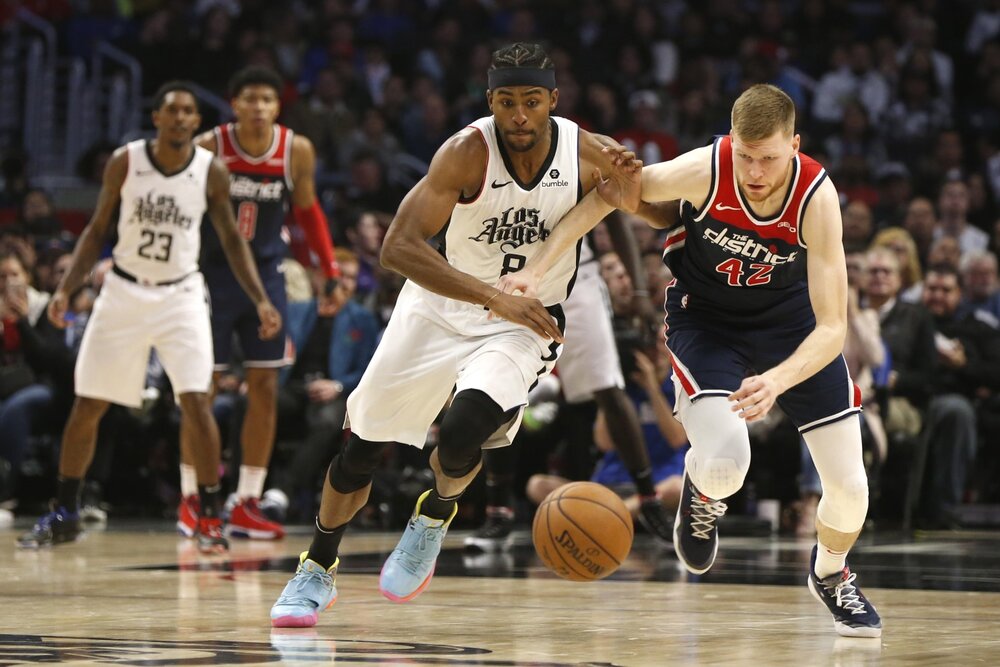 Mo Harkless' defensive prowess will be valuable in Miami. (Photo by Katharine Lotze/Getty Images)
Harkless will fit in seamlessly in the Heat's system. He can defend all the guard and forward positions, and his 6-foot-8 length will make the Heat's defense even stingier when combined with Adebayo and Jimmy Butler. Harkless' three-point shooting is still not as consistent as you would want out of a 3-and-D player, but his defensive acumen will more than make up for that.
However, if the Heat decides to bring back Derrick Jones Jr. next season, the team will deviate from a Harkless signing. That will be a case of putting all your eggs in one basket, especially if you look at how similar those two athletic forwards are.
Jeff Green
2019-20 Season Averages: 9.4 points, 2.8 rebounds, 1.0 assists, 34% 3-pt
Jeff Green will bring a scoring punch to the Heat's second unit. (Photo by Kim Klement/USA TODAY Sports)
If the Heat bring in Green, it would probably go down as the most underrated acquisition in the offseason. Having turned 34 years of age last August, Green is still a productive combo big. He averaged 13.4 points in the Rockets' first-round match-up against the Oklahoma City Thunder, and eclipsed double digits in the scoring column five times in that seven-game series. Green is not as versatile of a defender as compared to Harkless, but he surely exerts tremendous effort on that end of the floor.
James Ennis III
2019-20 Season Averages: 6.6 points, 3.6 rebounds, 0.9 assists, 33% 3-pt
James Ennis could re-unite with the Heat next season. (Photo from Fernando Medina/NBAE/Getty Images)
Ever since his rookie year with the Heat during the 2014-15 season, Ennis has grown into a tough wing willing to defend the other team's main star. He stands at 6-foot-6, but his long reach and mobility allows him to guard bigger players. Long-range marksmanship is still a bit shaky for the six-year vet, but he can also put the ball on the floor for a strong drive down the lane.
If Ennis decides to decline his player option on his last year with the Orlando Magic, a possible reunion with the Heat culture could be in the works.
Thabo Sefolosha
2019-20 Season Averages: 2.2 points, 2.3 rebounds, 0.6 assists, 0.6 steals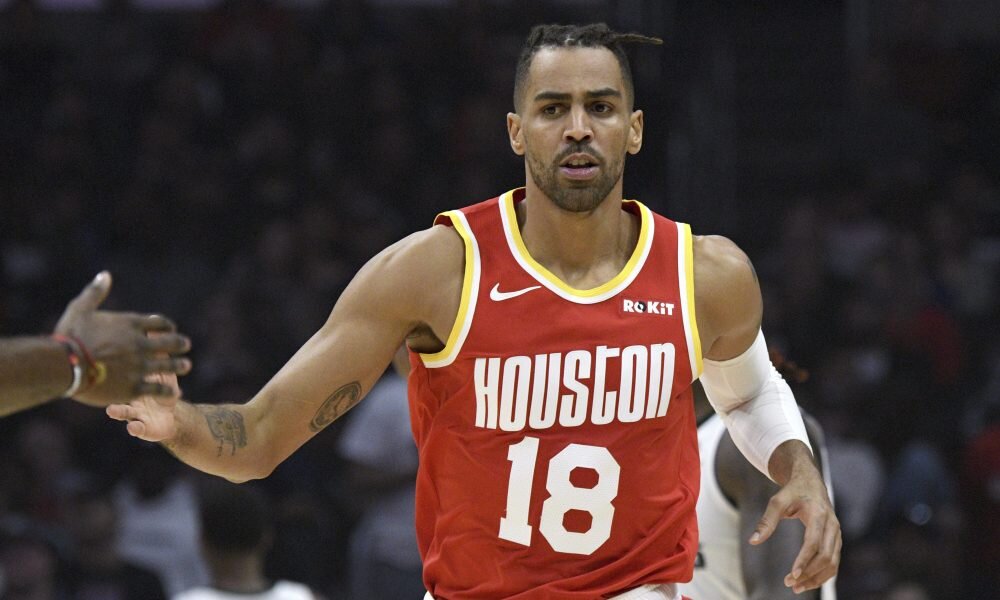 Thabo Sefolosha will provide Miami with another lockdown defender. (Photo via USA TODAY Sports)
Sefolosha didn't get much exposure in the 41 games that he played for the Houston Rockets last season. But that would not be the case if the Heat pursues him in the offseason, especially if Crowder signs with another team. Sefolosha's three-point shooting dipped last year, but he previously produced a 43% clip for the Utah Jazz in 2019.
On top of that, his greatest strength lies on defense. Throughout his 14-year career, Sefolosha has found pride in guarding the best stars in the league. The Heat would definitely welcome that attitude to their culture.