The Brooklyn Nets are looking to add Kevin Love and JaVale McGee to a powerhouse line-up already bannered by superstars Kevin Durant, James Harden, and Kyrie Irving.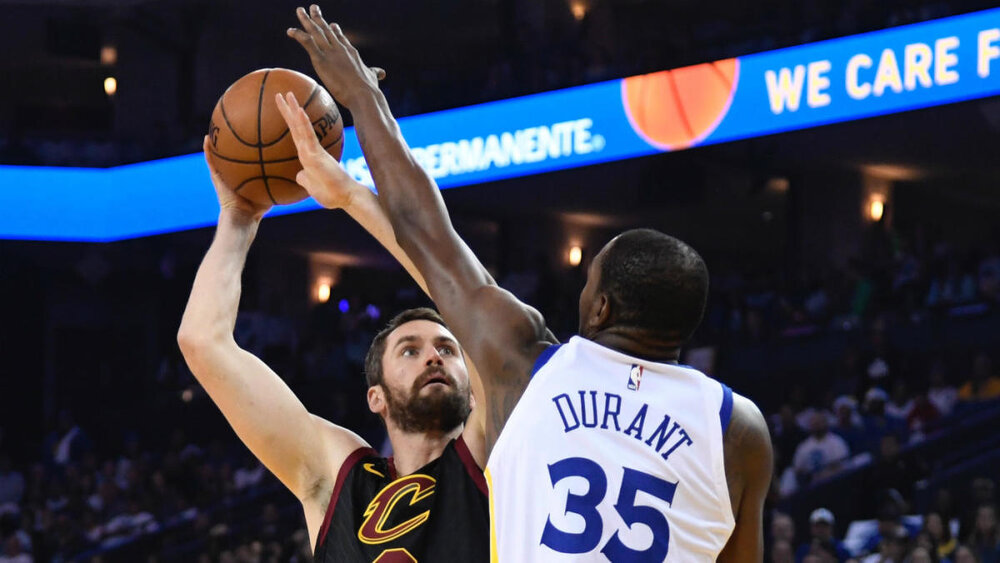 Kevin Love could team up with Kevin Durant in Brooklyn. (Photo via CBS Sports)
It is becoming apparent that the Nets are not done revamping their roster. Just a couple of weeks after they successfully landed former MVP James Harden, it is now being reported that the Nets are going after Kevin Love and JaVale McGee of the Cleveland Cavaliers.
By trading away young budding center JaVale McGee in that Harden deal, the Nets only have one proven big man in DeAndre Jordan. The 32-year old Jordan is now past his prime, which makes it all the more important for the championship-chasing Nets to shore up their frontline.
Jason Dumas of KRON4 News broke out this very interesting development, saying that the Cavaliers are looking to unload a couple of big men on their roster.
SOURCE: The Brooklyn Nets are in active discussions with the Cleveland Cavaliers to acquire JaVale McGee. Also have interest in Kevin Love

— Jason Dumas (@JDumasReports) January 25, 2021
When the Cavaliers acquired Allen, it became clear that they are ready to move on from Love, and even former All-Star center Andre Drummond. The 22-year old Allen is currently putting up career-highs in points and rebounds this season, and there is no doubt that he will be a force to reckon with for years to come.
Who between Love and McGee is the better fit in Brooklyn?
With primetime scorers like Durant, Harden, and Irving on your team, the offense will come easy and overflowing. Harden is buying into a system in which he is being employed as a pass-first star, and that is boding well for the Nets.
Sure, the potential addition of another deadly shooter in Love will make their offense even more dangerous. But that could be a case of putting too many eggs on just one basket. Aside from their most recent win in which they held the injury-plagued Miami Heat to only 85 points, their defense poses more questions than answers.
That's where McGee will come in as he will give the Nets much-needed rim protection and intimidation at the defensive end of the floor. It's no coincidence that McGee has already won three championships in the NBA as the energy and intangibles that he brings to the table are important assets for a championship contender.
Love will be an intriguing piece to add to the puzzle, but McGee will make the Nets a more complete team.