With the New Orleans Pelicans putting Lonzo Ball and JJ Redick on the trading block, they are now in discussions with the Golden State Warriors for a deal centered around Kelly Oubre Jr.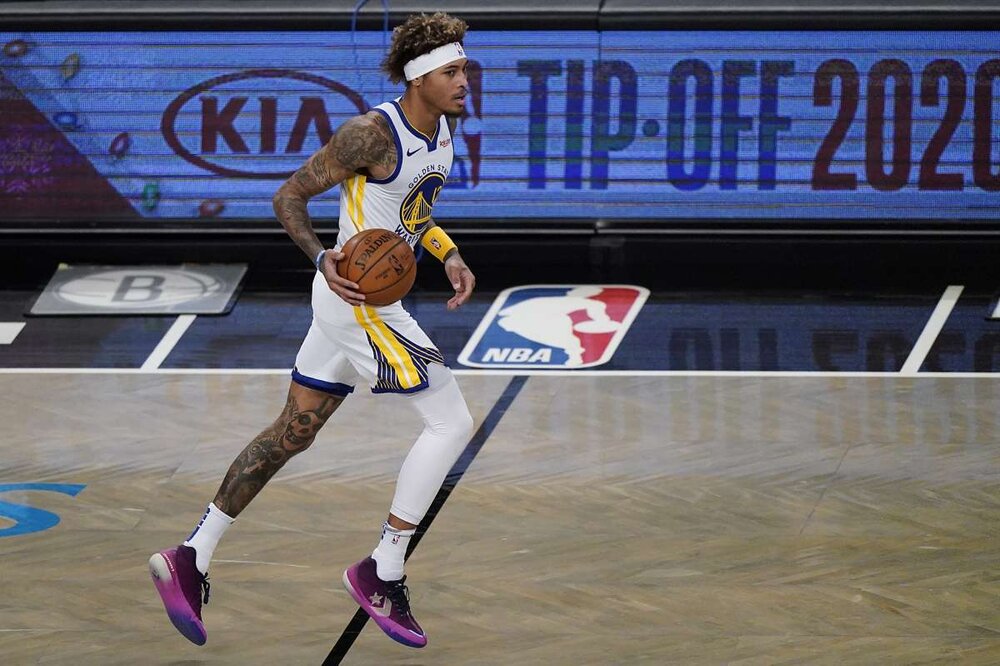 The Warriors could be trading away newly-acquired swingman Kelly Oubre Jr. (Photo by Kathy Willens/AP)
The Oubre era could soon be coming to a close in the Bay Area. Shams Charania of The Athletic recently reported that the Warriors front office has already discussed a potential trade scenario that would send Oubre to the Pelicans. However, Charania also emphasized that there isn't real traction just yet.
"The Warriors and Pelicans discussed a potential deal involving Kelly Oubre Jr., sources said. There isn't traction as of yet. Like many conversations around this time, it is a scenario."
— Shams Charania, The Athletic
Still, this development points out to the Warriors' willingness to trade away Oubre, who they just acquired last offseason. They made a move for Oubre primarily to make up for the void that the injured Klay Thompson left in the perimeter, but the young lengthy forward is struggling mightily to start the season.
While it's true that his length and mobility are giving the Warriors a welcome presence on the defensive end, Oubre's historic inefficiency on offense is also hurting the team's cause. Oubre is attempting 5.1 shots from the three-point line each game but is only making a lowly 21% of those attempts.
Pelicans bent on improving record
The Pelicans are off to a 5-10 record, a disappointing turn of events considering that many people had high hopes for them prior to the season. Zion Williamson and Brandon Ingram have been very impressive for them, but the Pels could be bent on revamping the supporting cast around those two young stars.
There's no doubt that the Warriors would want Redick to be involved in a potential deal that would send Oubre to New Orleans. Defense will be a liability for the veteran sharpshooter, but his proven long-range marksmanship will be crucial as the Warriors prioritize giving Steph Curry more breathing room to operate.
Redick has also been struggling with his percentages beyond the arc (30%) this season, but a proven shooter like him will eventually get over that slump. He likes to move and slither his way through multiple screens, and he doesn't even need to be balanced on his feet to make a three-pointer. In other words, Redick will be perfect for the Warriors' offense.
It remains to be seen if the Warriors are indeed interested in getting the services of Lonzo Ball, but the 6-foot-6 combo guard will be a solid addition to their defensive schemes. By fielding him on the backcourt, Ball's ability to defend superstar guards will allow the Warriors to hide Curry on defense and preserve his energy.
Ball can also be effective in making plays for his teammates and has shown that he can still improve his shot from long range.