The Brooklyn Nets are now negotiating with the Houston Rockets on a trade that would pair James Harden with superstars Kyrie Irving and Kevin Durant.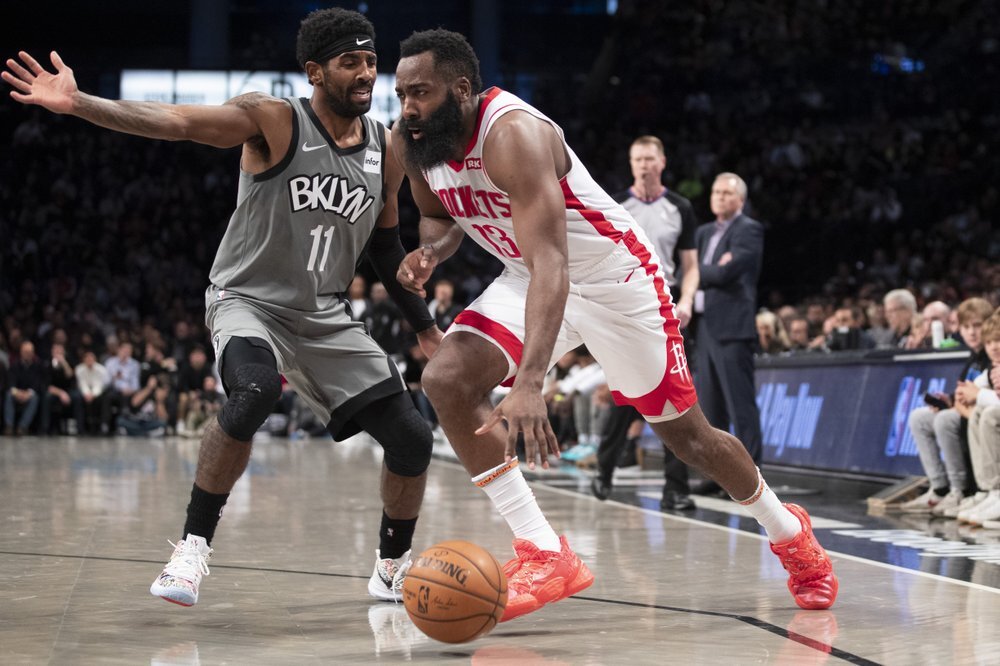 James Harden and Kyrie Irving could team up in Brooklyn. (Photo by Mary Altaffer/AP)
The Nets are cleaning up the house to land a third superstar for their 2020-21 campaign. According to Farbod Esnaashari, a credentialed writer under Sports Illustrated, the Nets are already talking to the Rockets to acquire the services of former MVP and scoring extraordinaire James Harden.
A source is telling me that the Nets have engaged in talks with the Rockets. James Harden for a variation of: Spencer Dinwiddie, Caris LeVert, Taurean Prince, and Jarrett Allen.

Nothing finalized, but Harden to Nets seems like real possibility. If finalized, announced on Nov 22.

— Farbod Esnaashari (@Farbod_E) November 14, 2020
Nothing is made concrete just yet, but it's no secret that the Nets front office has been very active in their pursuit of another star. They have been linked to New Orleans Pelicans star Jrue Holiday, as well as Indiana Pacers' Victor Oladipo. Kevin Durant has also been recruiting former teammate Serge Ibaka, who is now a free agent.
If the Nets succeed in prying Harden from the Rockets, that would give them a trio of exceptional scorers. Chemistry will be a cause of worry for them, considering that there is only one ball to share between Harden, Durant and Kyrie Irving.
Brooklyn has been very busy this offseason, starting with the installment of a new head coach in Steve Nash. Nash, a former two-time MVP with the Phoenix Suns, will bring in his exceptional knowledge and vision on offense to help the Nets stars mesh quickly on the court.