After trade rumors linking him to the Los Angeles Lakers, DeMar DeRozan expressed his excitement on the possibility of playing for the defending champions.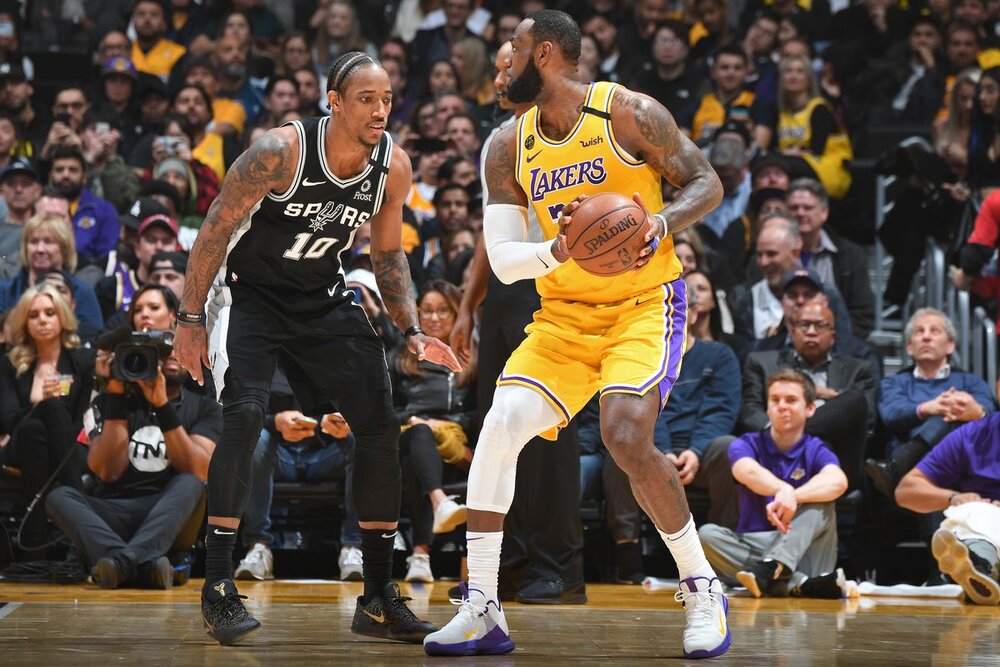 DeMar DeRozan could team up with LeBron James on the Lakers. (Photo by Andrew D. Bernstein/NBAE/Getty Images)
During a recent appearance on the All the Smoke podcast hosted by former NBA vets Stephen Jackson and Matt Barnes, DeRozan addressed the trade speculations linking him to the Lakers. The San Antonio Spurs star says that it's "crazy" to be wanted by a team just coming off a successful championship run, a great indication that he is open to donning the purple and gold threads.
"To be wanted by a championship team, especially me being from LA, is crazy. Whatever jersey I put on, I'm gonna lay it out on the line and represent." @DeMar_DeRozan talks @Lakers interest on upcoming #AllTheSmoke pic.twitter.com/77FucPSODb

— SHOWTIME SPORTS (@SHOsports) November 13, 2020
DeRozan spent the first nine years of his career with the Toronto Raptors, then was traded to the Spurs in the 2018 Kawhi Leonard deal. The four-time All-Star grew into a better passer and all-around scorer with the Spurs, but the potential transition of San Antonio to a rebuilding stage could break up their partnership with DeRozan.
According to Kevin O'Connor of The Ringer, the Lakers are interested in bringing in DeRozan and flip young budding star Kyle Kuzma and a salary filler to the Spurs. San Antonio head coach Gregg Popovich has been high on Kuzma since handling him in the Team USA camp in 2019.
The Lakers have a huge decision to make with Kuzma, who is now eligible for a rookie scale max extension. If the Lakers don't extend his contract this season, Kuzma will enter restricted free agency in 2021 where he'll receive lucrative offers from other teams.
Aside from DeRozan, there are other reports saying that the Lakers are also pursuing Oklahoma City Thunder scoring guard Dennis Schroder. Schroder could be an upgrade if Avery Bradley decides to decline his player option and if free agent Rajon Rondo decides to take his talents somewhere else.