As the Mavericks pursue a third star to pair with Luka Doncic and Kristaps Porzingis, NBA executives see Utah Jazz center Rudy Gobert landing in Dallas via a trade.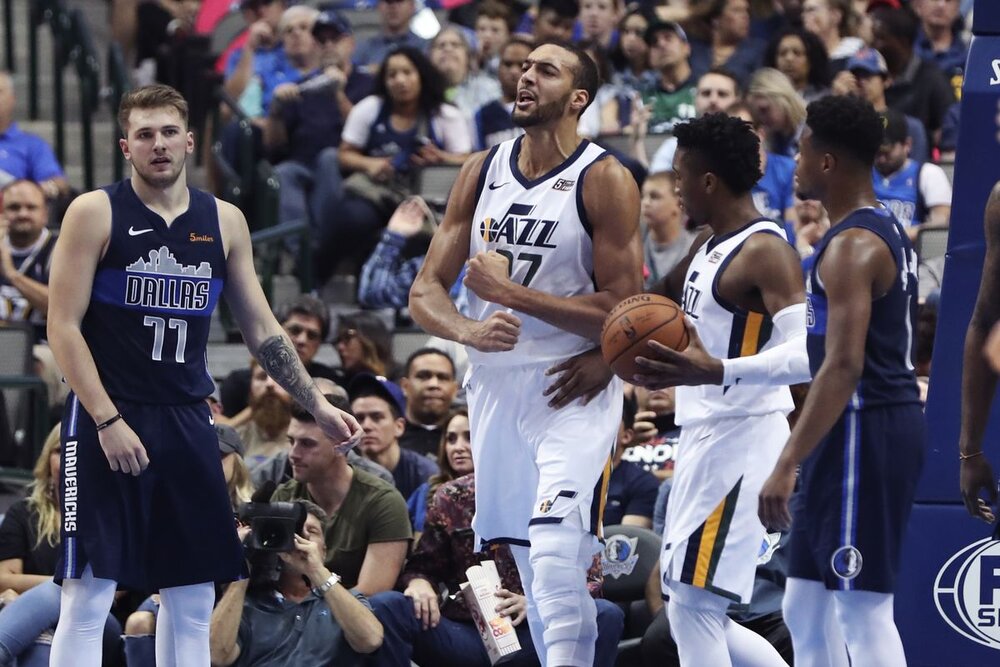 Luka Doncic and Rudy Gobert could team up in Dallas. (Photo by Kevin Jairaj/USA TODAY Sports)
It has been made known in the past couple of weeks that the Dallas Mavericks are actively looking for their third star. Luka Doncic emerged as a solid MVP candidate in just his second year in the league, A healthy dose of Kristaps Porzingis provided them north of 25 points per game last season. If Porzingis didn't sustain an injury in the midst of their tightly-contested first-round playoff series against the Los Angeles Clippers, they could even booted out Kawhi Leonard and company.
But team owner Mark Cuban has never been reluctant in exercising financial flexibility to entice stars to come to Dallas, and that pursuit could lead him to a potential trade for Rudy Gobert. According to ESPN's Zach Lowe, other executives already believe that the Mavericks could be a trade destination for the two-time Defensive Player of the Year.
According to @ZachLowe_NBA, several rival executives around the league have "pitched" the Mavericks as a possible trade destination for Rudy Gobert.

— Hoop Central (@TheHoopCentral) November 5, 2020
Can Gobert fit in with Porzingis in the frontcourt?
Gobert will have to find a way to mesh with Porzingis in the Mavericks' frontcourt. (Photo via Deseret News)
Two star seven-footers in one team is a rare thing to see in the NBA nowadays. Fortunately for the Mavericks, Porzingis' unlimited range from beyond the arc will allow him to potentially mesh well with Gobert. Luka will run plenty of HORNS sets for his two big men, and that will be the Mavericks' go-to-play for the whole season.
On top of that, Dallas head coach Rick Carlisle is no stranger to employing two seven-footers as starters. The Mavericks won the 2011 championship with Dirk Nowitzki and Tyson Chandler manning the frontcourt, so Carlisle has this base covered well.
Does Dallas have enough assets to offer to Utah?
But before the Mavericks work on their offensive schemes with Gobert in place, they have to get really creative in making their offer to the Jazz. They have the 18th and 31st pick in this year's draft, and they could throw in more future first-rounders to spice up the deal.
Dorian Finney-Smith is by far their most valuable trade asset outside of Doncic and Porzingis. They could include Dwight Powell and Seth Curry to make salaries match, but that is not a package that would move the needle and lure the Jazz to part ways with Gobert. The Mavericks may need the assistance of a third team to make this potential trade work.