Carlos Boozer, LeBron James' former teammate with the Cleveland Cavaliers, believes that The King is only second to Michael Jordan when talking about the title of the greatest basketball player ever.
Carlos Boozer teamed up with a rookie LeBron James on the 2003 Cavaliers squad. (Photo by Mike Ehrmann/Getty Images)
During a recent appearance on The Full 48 podcast hosted by Bleacher Report senior writer Howard Beck, Boozer looked back on his long, productive career, including that lone season he had as James' teammate in Cleveland. At that time, LeBron was only a rookie while Boozer was on his second year in the NBA.
But in the summer of 2004, Boozer, who was then a restricted free agent, jumped ship and signed with the Utah Jazz. He would also play for the Chicago Bulls, and faced James numerous times in the playoffs. Boozer had heaps of praises for the four-time MVP, but is adamant that LeBron is still behind MJ in the "GOAT" conversation.
"His (James) basketball resume is impeccable," Boozer told Beck. "His legacy is already intact. To me, he's right behind MJ. LeBron is on Mount Rushmore with him."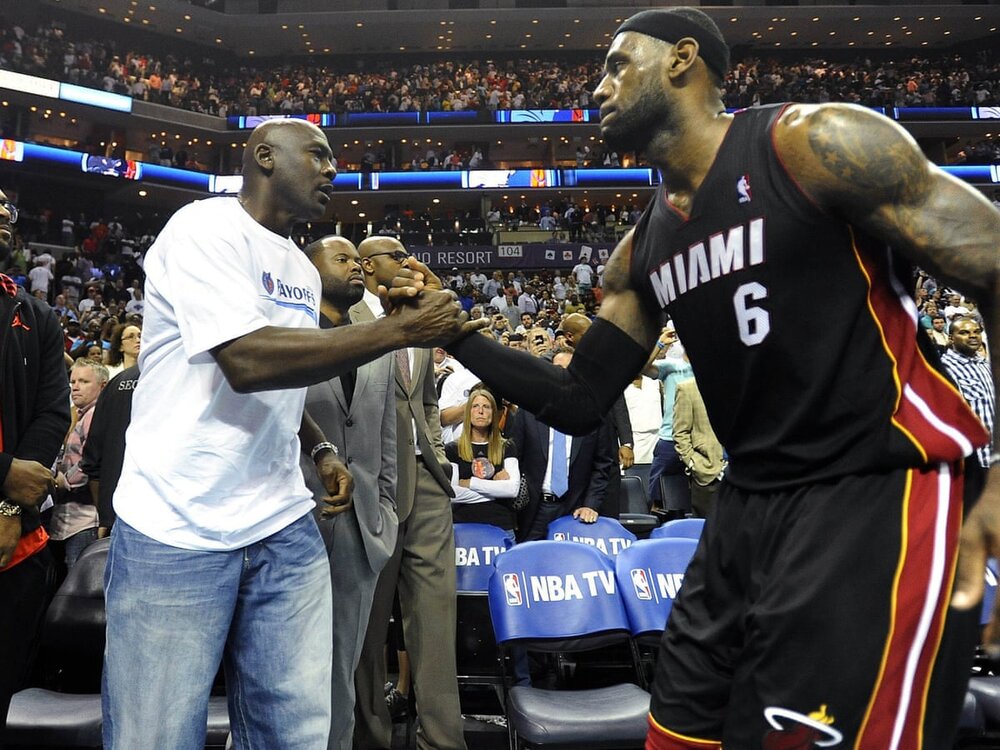 LeBron James and Michael Jordan during a playoff game between the Miami Heat and the Charlotte Hornets. (Photo via Charlotte Observer/Getty Images)
As LeBron continues to rack up individual accomplishments and possibly his fourth championship soon, people can't stop arguing on whether he or MJ is the greatest ever to play the game of basketball. It's a very difficult argument to put a conclusion into, considering that they played in different eras.
This is a debate that could possibly go on forever, and it's also important not to overlook how these two superstars made a lasting impact on the game. Jordan's competitive spirit influenced the likes of the late great Kobe Bryant to also approach the game with the same kind of ferocity, while James' work off the court is one of the most impactful efforts from an athlete of any sport.
To dive in deeper into Carlos Boozer's conversation with Howard Beck on The Full 48 podcast, just click on the Spotify link below.