As Andre Drummond goes back and forth with his contract with the Cleveland Cavaliers, the Boston Celtics are keeping tabs of the situation.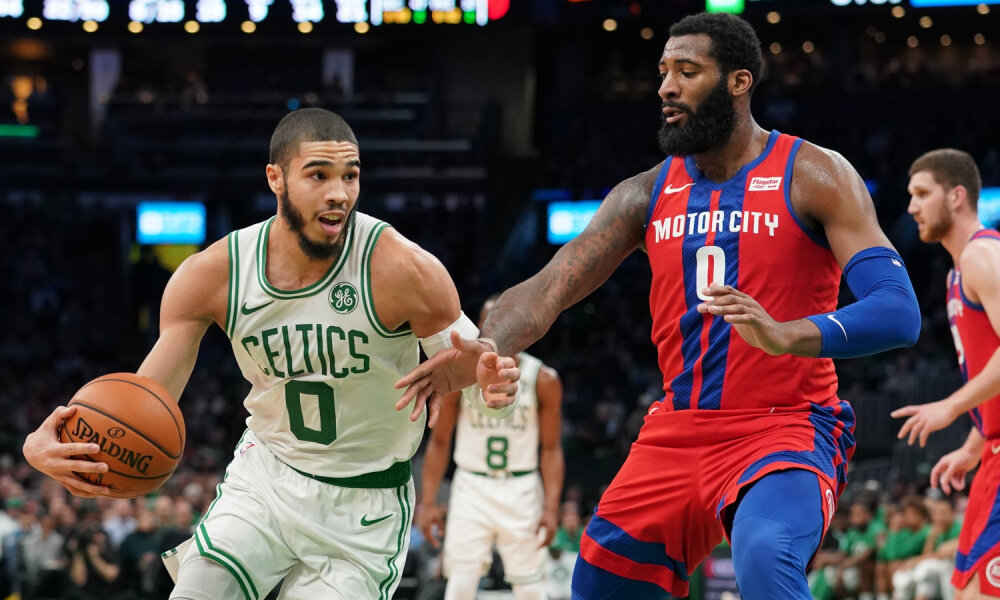 Jayson Tatum and Andre Drummond could team up in Boston next season. (Photo from USA TODAY Sports)
The Celtics are coming off their second Conference Finals appearance in the last three years. Bannered by a rising superstar in Jayson Tatum, things are definitely looking up in Beantown.
But their roster still needs more depth in the second unit, and more length in the frontcourt. As per Evan Dammarell of Forbes, the Celtics are keeping tabs of Drummond's contract negotiations with the Cavaliers. It is being widely reported that Drummond is still undecided on whether to opt into the final year of his contract, or enter unrestricted free agency this offseason.
"Teams like the Boston Celtics, the San Antonio Spurs and the Los Angeles Clippers all make sense as trade destinations for Drummond and according to sources, the Celtics are monitoring the situation."
— Evan Dammarell, Forbes
After seven years with the Detroit Pistons, Drummond was traded to Cleveland in a mid-season deal last February. The two-time All-Star hasn't had any complaints with his time with the Cavaliers, and the team would want to test his partnership with Kevin Love and Collin Sexton next year.
The Cavs will also have the 5th overall pick in this year's draft, giving them another opportunity to inject young talent to their roster. But Drummond's camp could also be looking at testing his value in the market, and gain another lucrative, long-term deal from the Cavs or from other interested teams.
This is not the first time that Boston considered bringing in Drummond. Last January, Yahoo Sports' Vincent Goodwill reported that the Celtics "registered interest" in a potential trade for the 27-year old athletic, rim protector.