Young budding players like Kyle Kuzma, OG Anunoby, and Luke Kennard have earned multi-year contract extensions with their respective teams.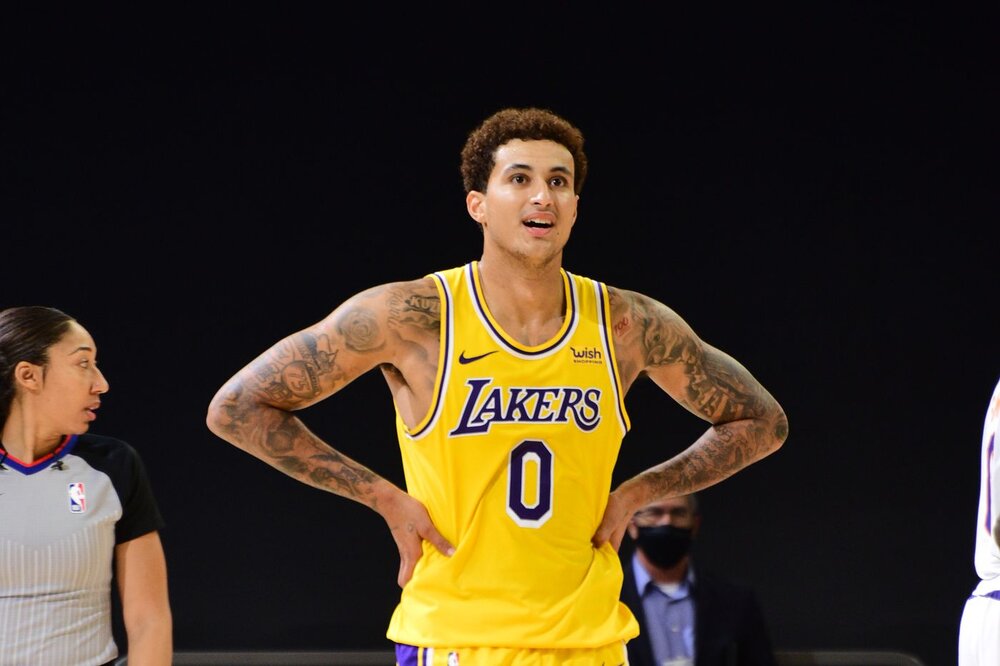 Kuzma averaged 12.8 points for the Lakers last season. (Photo by Michael Gonzales/NBAE/Getty Images)
Kyle Kuzma, Los Angeles Lakers
Three-year, $40 million
Despite coming off a season where he averaged his least amount of points in his young three-year career, the Lakers have rewarded Kuzma with a three-year, $40 million extension. It means that the 25-year old forward will not enter restricted free agency next year. The contract also has a player option in the final year, which will be before the 2023-24 season. If Kuzma grows into a more prominent role in this stacked Lakers squad, chances are he would opt out that summer to ink a bigger, long-term contract.
This is a win-win scenario for both Kuzma and the Lakers. The deal is not a lucrative one, which will make it easier for the Lakers to possibly find a trade partner for Kuzma if the chemistry doesn't work. However, Kuzma's willingness to come off the bench and defend the other team's best wing player will be of utmost value to the defending champs.
OG Anunoby normed a career-best 10.6 points last season for the Raptors. (Photo via CBS Sports)
OG Anunoby, Toronto Raptors
Four-year, $72 million
OG Anunoby, one of the best young 3-and-D stalwarts in the league, has received a hefty four-year, $72 million contract extension from the Raptors. The 23-year old combo forward averaged career-highs of 10.6 points and 5.3 rebounds per game last season.
Anunoby sustained an injury in 2019, forcing him to miss out on the Raptors' successful championship run. But the lengthy 6-foot-7 bounced back big time last season as he assumed a bigger role for the team, especially with Kawhi Leonard leaving Toronto to sign with the Clippers.
Luke Kennard scored 15.8 points per game for the Detroit Pistons last season. (Photo by Adam Pantozzi/NBAE/Getty Images)
Luke Kennard, Los Angeles Clippers
Four-year, $64 million
After coming off a career-best season, Kennard has been rewarded with a four-year, $64 million extension. He joined the Clippers via a trade this offseason, and it's expected that he will play a major role for the team. The Clippers will rely on Kennard's excellent long-range marksmanship, as well as his underrated playmaking.
Kennard, the 12th overall pick in the 2017 draft, put up all-around numbers of 15.8 points, 3.5 rebounds and 4.1 assists for the Pistons last season. He is also a career 40% shooter from three-point territory, a great asset to have when playing with prime superstars like Leonard and Paul George.
Derrick White is entering his fourth year with the Spurs. (Photo by David Dow/NBAE/Getty Images)
Derrick White, San Antonio Spurs
Four-year, $73 million
Despite logging in only 24.7 minutes for the Spurs last season, White has been quite efficient for the team. He tallied 11.3 points, 3.3 rebound and 3.5 assists per contest, and was a member of the Team USA roster that played in the 2019 FIBA World Cup.
It remains to be seen if aging stars DeMar DeRozan and LaMarcus Aldridge will be traded, but there's no doubt that the Spurs see White as their cornerstone for the future.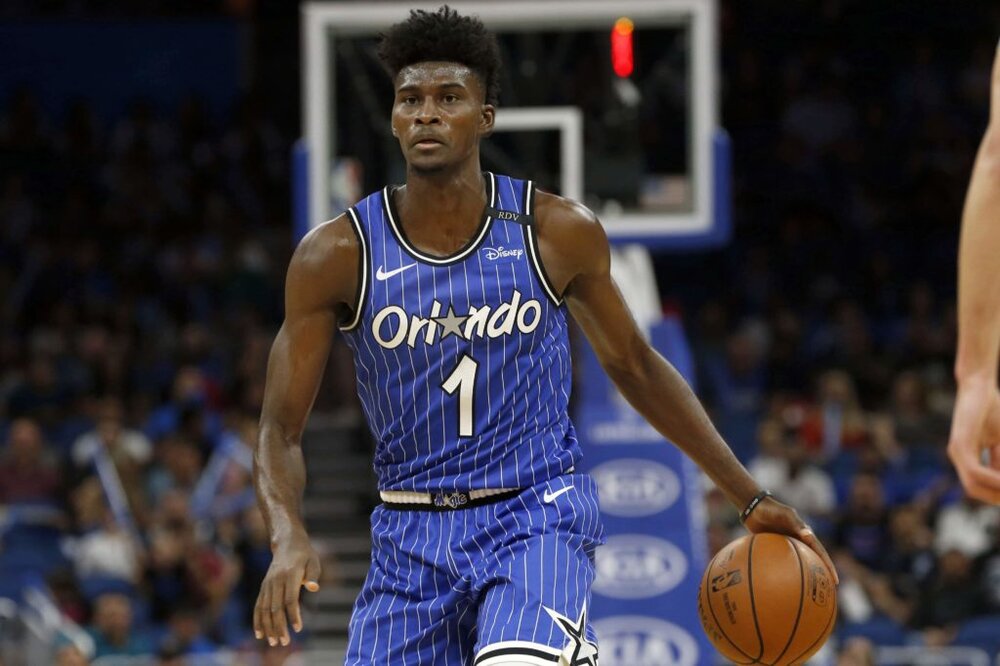 Jonathan Isaac produced 11.9 points for the Magic last season. (Photo via The Athletic)
Jonathan Isaac, Orlando Magic
Four-year, $80 million
The Magic has given the 23-year old Isaac a lucrative four-year, $80 million extension. Isaac will miss out the entire 2020-21 season due to an ACL injury, but it's obvious that the Magic front office believes in his capability to bounce back and be a more-improved player.
Isaac normed 11.9 points, 6.8 rebounds, 1.6 steals and 2.3 blocks per game last season. He still has a lot to improve, but his two-way versatility is highly-valued around the league.
Markelle Fultz, Orlando Magic
Three-year, $50 million
It was a rough start for Fultz' career, but the former first overall draft pick is steadily rising up the ranks. After tallying 12.1 points, 3.3 boards and 5.1 assists last season, the 6-foot-3 point guard has earned a three-year, $50 million extension from the Magic. It will be another tough upcoming campaign for Orlando, and the continuous growth of Fultz will be vital in their success.