We got our first glimpse of the Kevin Durant-Kyrie Irving duo in a Nets win, while a healthy John Wall dazzled yet again for the Rockets.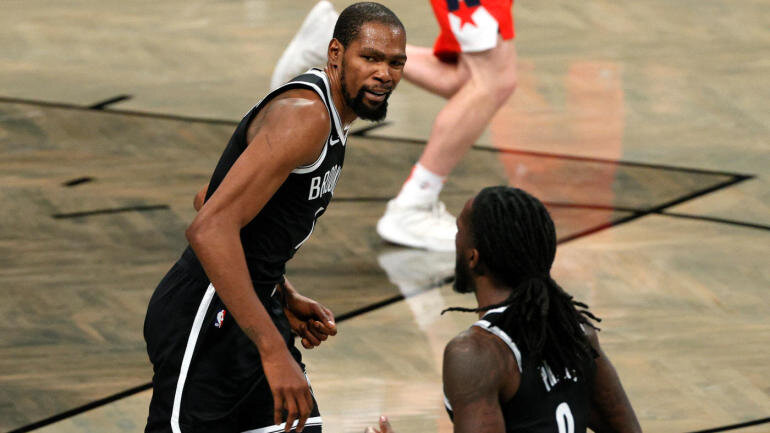 Kevin Durant scored 15 points in his unofficial Nets debut. (Photo via Getty Images)
Durant and Irving log in first game together in Brooklyn
Kevin Durant and Kyrie Irving logged in limited minutes in the Nets' preseason win against the Wizards, but it didn't take long for people to see how powerful of a force they could be this season. Irving produced 18 points and 4 assists in only 17 minutes of play, while Durant had 15 points, 3 rebounds, 3 dimes and 2 steals.
Russell Westbrook, KD's former teammate in Oklahoma City and the Wizards' newest star, sat out the game. But Russ was seen having a good conversation with Durant after the game, a happy sight that obviously indicates that the two stars are now friends again.
Westbrook & Durant. Love this!! pic.twitter.com/x3YkAPScVr

— Hoops ON Tap (@SONTHoops) December 14, 2020
Rookie Avdija puts up a perfect shooting display
Deni Avdija, the 9th overall pick of this year's draft, showed out for the Wizards with a perfect clip from the field. The Israeli young gun finished with 15 markers, and went on a 6-6 clip from the field, including a perfect 3-3 display from the three-point line. Before entering the draft, scouts were concerned about Avdija's shaky long-range marksmanship, but it seems like he has already worked out that facet of his game.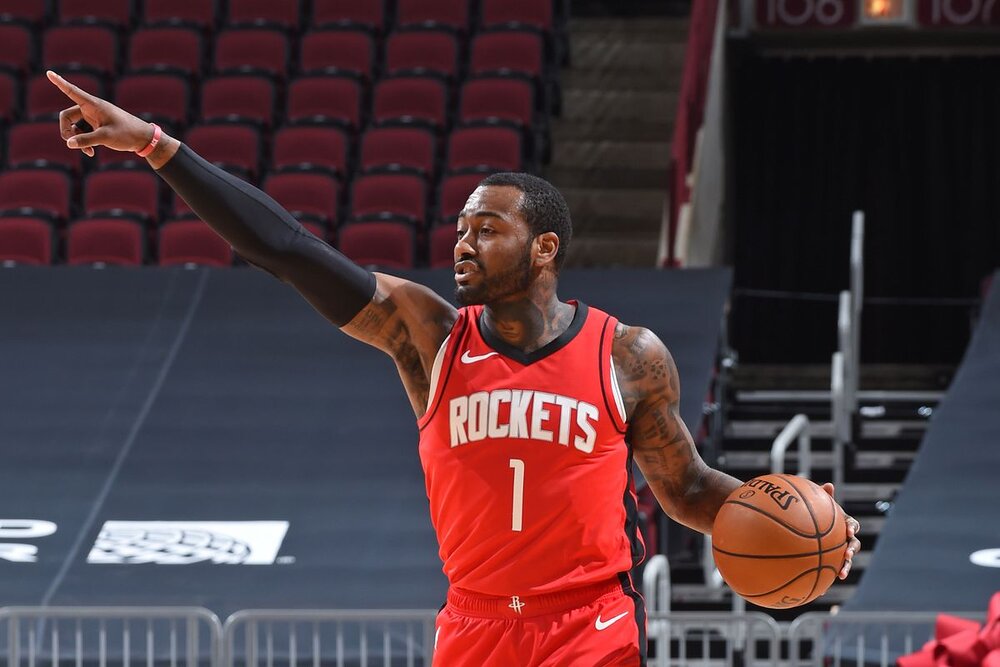 John Wall scored 21 points in his second game as a Rocket. (Photo by Randy Belice/NBAE/Getty Images)
Wall looking loose and free in second game as a Rocket
John Wall is officially back. Despite the loss to the Bulls, Wall's efficient production for the Rockets stole the show. The former All-Star point guard scored 21 points and dished out 4 dimes, while missing only one of his six trips to the free throw line. DeMarcus Cousins, another new addition to Houston, amassed 10 points and 6 boards.
Meanwhile, new Rockets head coach Stephen Silas reiterated that James Harden and P.J. Tucker are set to appear on the team's next practice session. Harden and Tucker are yet to suit up for the Rockets this preseason.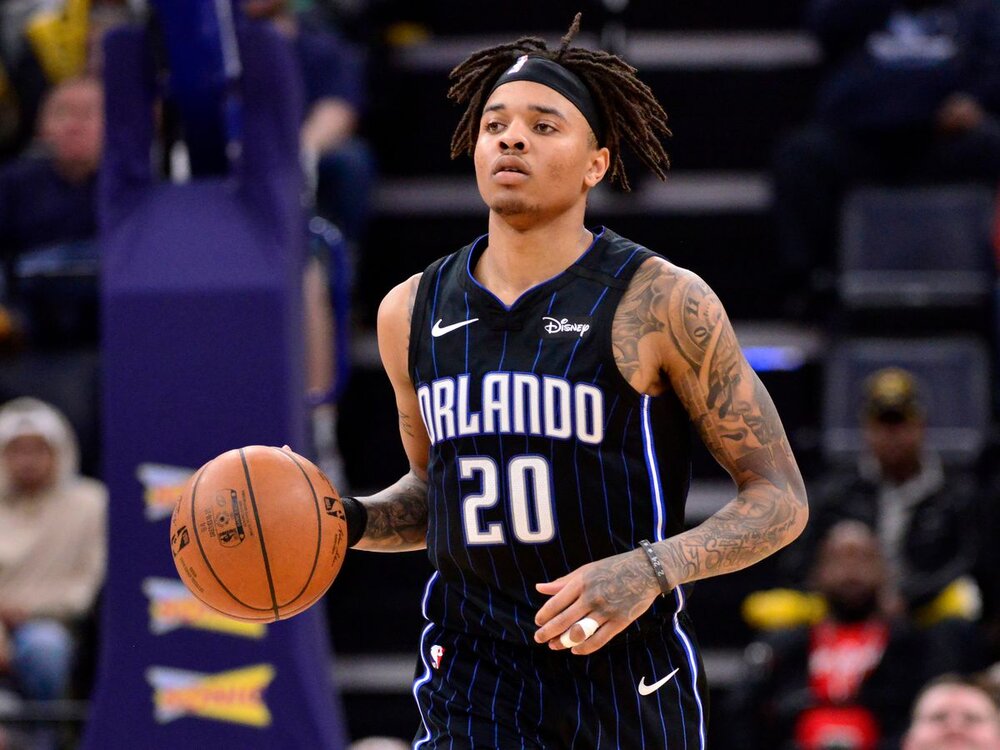 Markelle Fultz drained two three-pointers in Orlando's 116-107 loss to Atlanta. (Photo by Brandon Dill/AP)
Fultz impress with another all-around performance
Markelle Fultz came up with another all-around outing for the Magic. The fourth-year guard tallied 21 points, 5 rebounds, 4 assists and 2 steals, while hitting his two attempts from beyond the arc. The Magic lost to Trae Young and the Hawks, but Fultz was certainly a bright spot.
Selected first overall during the 2017 NBA Draft, Fultz has struggled to get his groove in the league. But he got his confidence back last season, and it seems like he is riding the momentum all the way to his 2020-21 campaign. Fultz has obviously improved his shooting stroke, crossing out a major weakness in his skill set.