Talen Horton-Tucker and Sekou Doumbouya, along with other low-profile names, make up the list of the under-the-radar sophomores poised for high-impact performances this season.
Lakers' Talen Horton-Tucker scores on a breakaway dunk against the Clippers. (Photo via Lakers Daily)
While higher-profile sophomores like Ja Morant and Zion Williamson are poised for very productive numbers this upcoming season, there are also other second-year players who are poised to take on bigger roles than they had in their rookie year. Here are five sophomores who could make a bigger impact, if given the chance by their team's coaching staff, in their second year in the NBA.
Talen Horton-Tucker, Los Angeles Lakers
2019-20 Season Averages: 5.7 points, 1.2 rebounds, 1.0 assists, 30% 3-pt
You guessed it, I'm jumping into the THT bandwagon. While it's true that the sample size of two preseason games isn't much, the way that he got his shots is no fluke. Horton-Tucker didn't just score on breakaway dunks or wide-open spot-up three-pointers. He also scored off the dribble via difficult step-back jumpers and crafty finishes around the rim.
On top of that, the energy and composure he brings on the defensive end isn't something the Lakers should overlook. There's so much to like from Horton-Tucker's potential, but it remains to be seen how many minutes can he realistically log in for the loaded defending champs.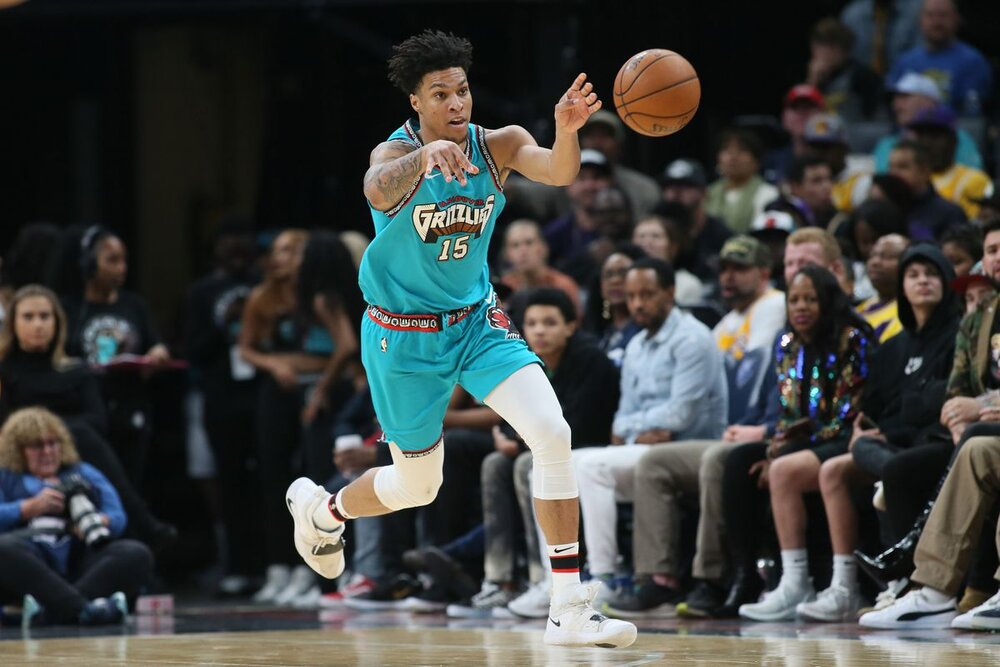 Grizzlies' Brandon Clarke averaged 12.1 points last season. (Photo by Nelson Chenault/USA TODAY Sports)
Brandon Clarke, Memphis Grizzlies
2019-20 Season Averages: 12.1 points, 5.9 rebounds, 1.4 assists, 35% 3-pt
Clarke is not under-the-radar by the technical sense of it. But Morant's All-Star worthy performance last year overshadowed Clarke's impact, and with the injured Jaren Jackson Jr. set to miss a significant amount of time, the Grizzlies' sophomore power forward could see an uptick in his averages.
Clarke's energy and mobility makes him a prototype forward in today's positionless basketball. He will definitely log in more than the 22.4 minutes per game he saw during his rookie year.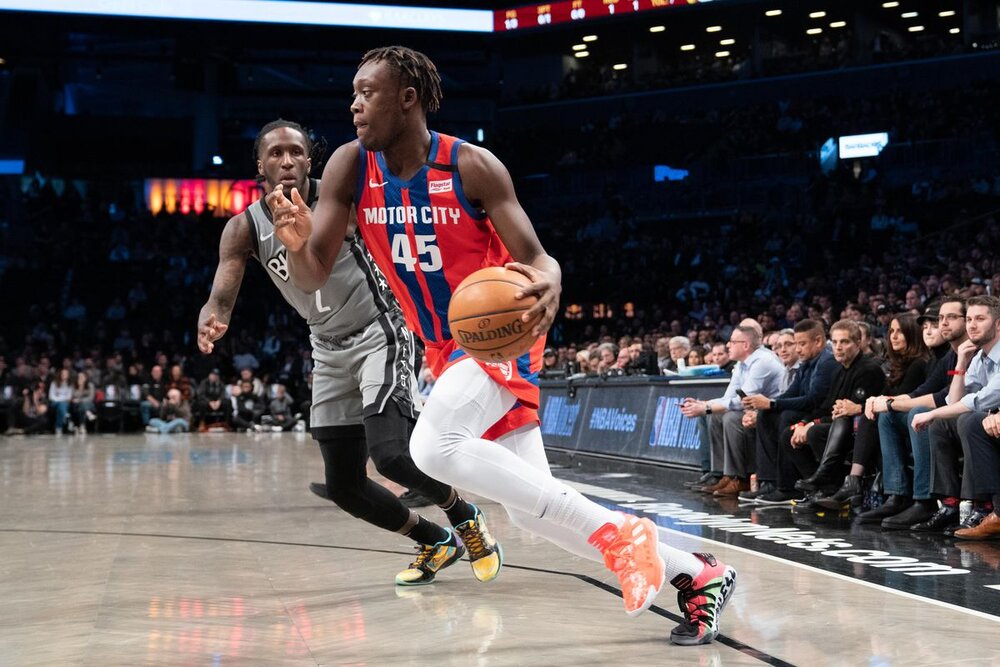 Sekou Doumbouya started 19 games for Detroit last year. (Photo by Gregory Fisher/USA TODAY Sports)
Sekou Doumbouya, Detroit Pistons
2019-20 Season Averages: 6.4 points, 3.1 rebounds, 0.5 assists, 28% 3-pt
How long will the Pistons hold on to Blake Griffin? When the franchise moved long-time cornerstones Andre Drummond and Reggie Jackson last season, it was expected that Griffin would also be traded away. A Griffin departure would signal the start of a full rebuild in Detroit, especially with a young gun like Doumbouya just waiting around the corner.
Doumbouya showed out in a Pistons' preseason game against the Knicks, where he put up 23 points and 5 boards. His ability to play both forward positions, and be efficient in it, will dictate the level of impact he could have in his sophomore year.
Suns' Cam Johnson shot a solid 39% clip from deep last season. (Photo via Getty Images)
Cam Johnson, Phoenix Suns
2019-20 Season Averages: 8.8 points, 3.3 rebounds, 1.2 assists, 39% 3-pt
Johnson was a valuable cog in the Suns' tremendous 8-0 run in the Orlando bubble as he tallied double-digits in the scoring column in six of those eight wins. He shot a stellar 39% clip from the three-point line as a rookie, and showed that he can also rebound well if he puts his mind into it.
With the arrival of an outstanding playmaker like Chris Paul and the gravity that Devin Booker and Deandre Ayton will attract from the defense, expect Johnson to take advantage of the multiple wide open looks he will get from long-range.
Keldon Johnson, San Antonio Spurs
2019-20 Season Averages: 9.1 points, 3.4 rebounds, 0.9 assists, 0.8 steals
As the Spurs enter an unfamiliar territory of possibly rebuilding for the future, they have a solid bunch of young guns who can be effective on both ends of the floor. One of those names is Keldon Johnson, a 6-foot-5 wing who displayed his scoring prowess during the season restart.
Johnson is a multi-faceted scorer, who also thrives on his rebounding and defending, a solid mix of skills that Spurs head coach Gregg Popovich has always preached about.