The additions of Wesley Matthews and Jae Crowder to Western Conference contenders, along with a couple more under-the-radar signings, make up the list of the top sneaky free agency moves in the recently-concluded NBA offseason.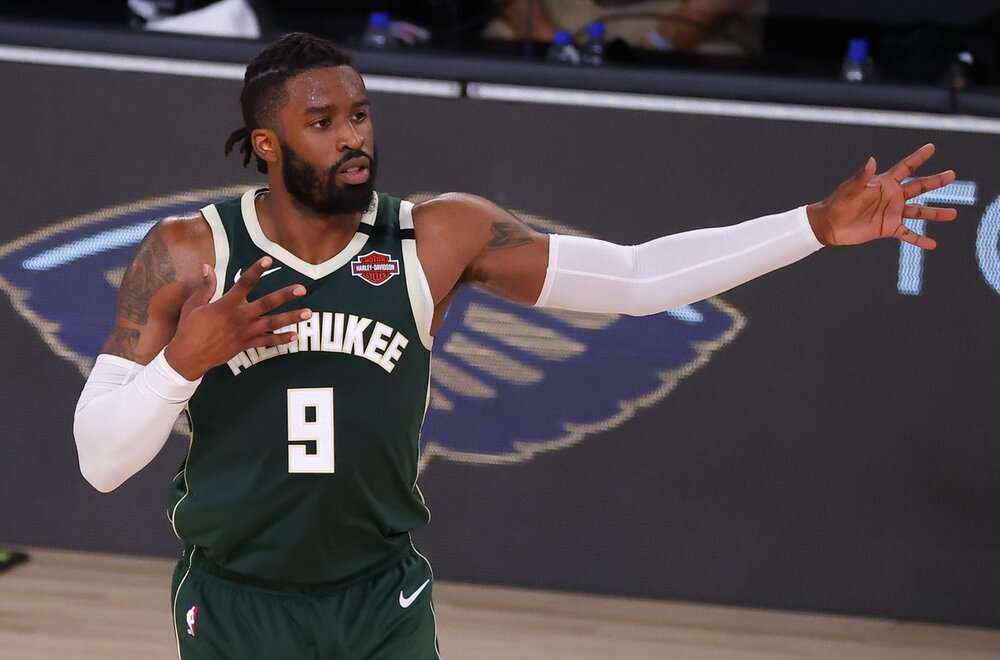 Wesley Matthews could be an all-important glue guy for the Lakers. (Photo via USA TODAY Sports)
Wesley Matthews, Los Angeles Lakers
2019-20 Season Averages: 7.4 points, 2.5 rebounds, 1.4 assists, 0.6 steals, 36% 3-pt
Danny Green's struggles in the Lakers' championship run in the bubble were widely-documented, but the defensive acumen he brings on the other end of the floor is just tremendous. Losing his overall versatility is a huge blow, but the Lakers were able to acquire a more-than-capable replacement.
Matthews, a wide-bodied wing, is an excellent veteran 3-and-D player whose toughness and experience could make him a great glue guy for the Lakers. He will get tons of open looks beyond the arc, just like what Green had last season while playing with LeBron James and Anthony Davis. But other than his spot-up shooting, Matthews is more adept than Green in putting the ball on the floor and creating a shot for himself.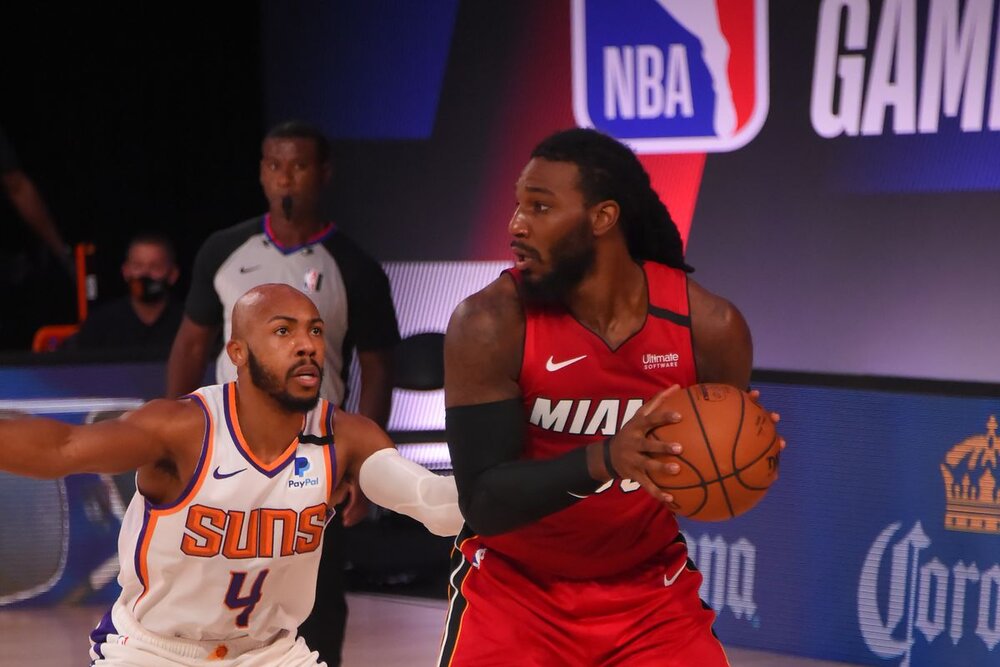 Jae Crowder will provide defensive versatility for the Suns. (Photo by Bill Baptist/NBAE/Getty Images)
Jae Crowder, Phoenix Suns
2019-20 Season Averages: 10.5 points, 5.9 rebounds, 2.5 assists, 1.1 steals, 34% 3-pt
It's no coincidence that whichever team Crowder plays for, that squad is contending for the playoffs. He is one of the elite defenders in the league, and he can also space out the floor with his above-average long-range marksmanship. Crowder will be playing big minutes for the playoff-chasing Suns squad as he will provide his signature toughness and grit to his new team.
Mo Harkless is the newest addition to the Heat's roster. (Photo by Isaac Baldizon/NBAE/Getty Images)
Maurice Harkless, Miami Heat
2019-20 Season Averages: 5.8 points, 3.9 rebounds, 1.1 assists, 0.5 steals, 34% 3-pt
Even before Crowder bolted to Phoenix, the Heat front office already expected the veteran forward to look for a bigger payday, something that they can't afford at this point. But Miami was able to snag Harkless on a one-year, $3 million contract, a bargain deal for a 3-and-D stalwart expected to notch about $7-10 million per year in free agency.
Harkless will immediately fill in for the spot vacated by Crowder, although it remains to be seen just how much playing time will Heat head coach Erik Spoelstra give him.
Kent Bazemore has reunited with Steph Curry and the Warriors. (Photo by Jennifer Stewart/USA TODAY Sports)
Kent Bazemore, Golden State Warriors
2019-20 Season Averages: 8.8 points, 4.3 rebounds, 1.4 assists, 1.1 steals, 34% 3-pt
Bazemore has reunited with his Warriors teammates, and it could not come in a more perfect time. With Klay Thompson suffering a season-ending injury and the Dubs needing more bench depth, Bazemore should immediately see an uptick in playing time under head coach Steve Kerr.
Bazemore has grown into an all-around scorer, and he has established an identity as a dependable defender. He could even finish games in the fourth quarter, alongside Steph Curry, Kelly Oubre, Andrew Wiggins and Draymond Green.
Jeff Green, Brooklyn Nets
2019-20 Season Averages: 9.4 points, 2.8 rebounds, 1.0 assists, 0.5 steals, 33% 3-pt
Getting Green was a low-risk, high-reward move for the Nets. The 34-year old, 6-foot-8 veteran played the center position for the small-ball Houston Rockets last season, an excellent indicator of his positionless flexibility in the frontcourt. Nets head coach Steve Nash hinted that he would play Green at the center, which should make the team even deadlier on offense.