Young budding star Kyle Kuzma, who is now eligible for a rookie scale max extension, reportedly seeks a "sizable" contract from the Los Angeles Lakers.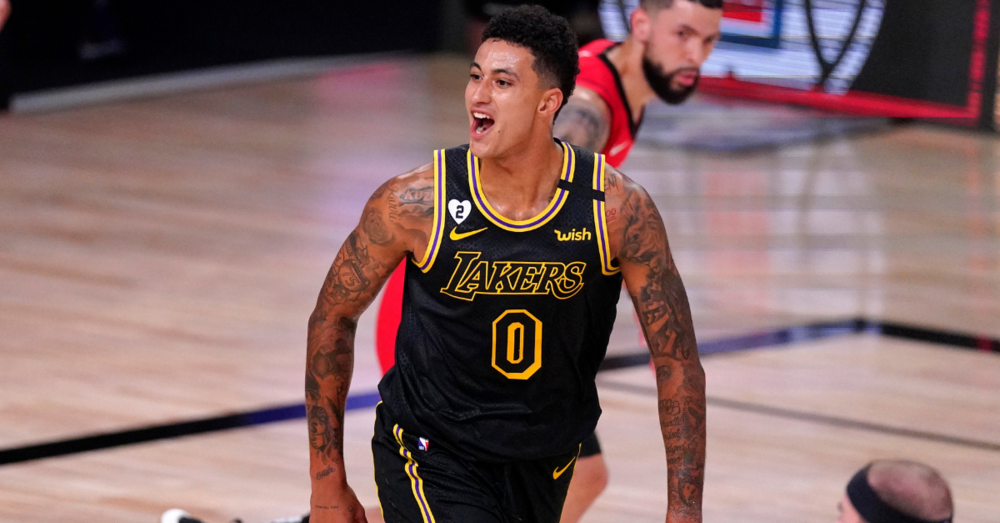 Lakers forward Kyle Kuzma could command a lucrative contract next year. (Photo via Fanbuzz)
Rob Pelinka and the Lakers front office have a good problem on their hands. As Kuzma enters the final year of his contract before he becomes a restricted free agent in 2021, the Lakers could re-sign him to a rookie scale extension this season.
However, ESPN's Brian Windhorst reports that extending Kuzma's contract will take away a huge chunk of the Lakers' financial flexibility. Windhorst emphasized that Kuzma's camp is looking for a "sizable" payday, something that the Lakers might not be able to afford. (h/t Silver Screen & Roll)
""Then you got Kuzma, who is extension eligible, still has a year left on his contract but is extension eligible. And from what I understand, [he] is expecting a sizable deal, hoping for a sizable deal.""
— Brian Windhorst, via the Brian Windhorst & The Hoop Collective podcast
As the Lakers savor their championship run in their last campaign, they are also facing an offseason that would define their salary books for the years to come. Kentavious Caldwell-Pope declined his $8 million player option, paving the way for him to enter unrestricted free agency. Anthony Davis, who is highly-expected to stay with the Lakers, is also a free agent.
Moreover, the Lakers are also looking to shore up their roster by going after quality role players like Serge Ibaka. LeBron James also has the choice to opt out in the summer of 2021 in the hopes of signing a longer-term deal with the team.
It remains to be seen if the Lakers will invest tons of money for Kuzma, and the latter's performance next season will be the barometer of that decision. But if they decide to wait until next year when Kuzma enters restricted free agency, they will be facing a tough competition that could include the Spurs, Pistons or the Knicks.