After pulling off stunning moves to land Jrue Holiday and Bogdan Bogdanovic, here are five veteran free agents that the Milwaukee Bucks can sign to shore up their now-depleted second unit.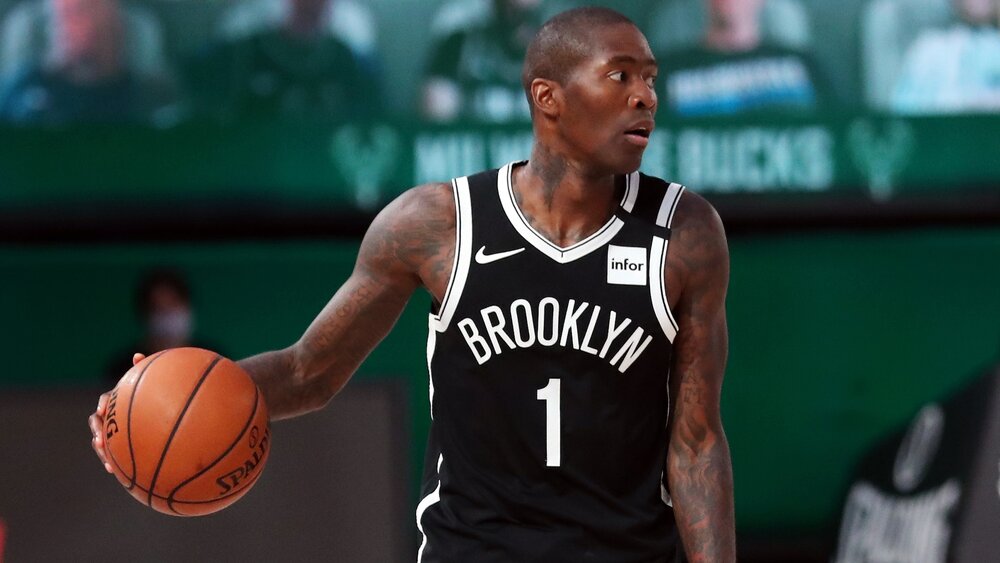 Jamal Crawford suited up for the Brooklyn Nets in the Florida bubble. (Photo via NBA.com)
The Bucks should be getting closer to convincing Giannis Antetokounmpo to sign the supermax with them. Milwaukee got very busy recently as they pulled off two blockbuster deals that landed them Jrue Holiday from the New Orleans Pelicans, and Bogdan Bogdanovic from the Sacramento Kings.
With Holiday and Bogdanovic in place, the two excellent two-way perimeter players will complete a powerhouse starting line-up that includes holdovers Khris Middleton, Brook Lopez, and Giannis. It's a top-heavy roster for the Bucks entering the 2020-21 season, and their next priority this offseason is to find a way to come up with a decent cast on their second unit.
Jamal Crawford
At this point of his career, you can't expect much from Crawford anymore. After a year-long wait to suit up for an NBA team, Crawford got his chance when he was signed by the Brooklyn Nets for the season restart. But the veteran guard missed all but five minutes as he sustained a hamstring injury that forced him to sit on the bench throughout the Nets' stay in the bubble.
But if Crawford can come into next season fully-healthy and conditioned, he could serve up quality 12-15 minutes for the Bucks' bench mob. The loss of George Hill and Donte DiVincenzo greatly depleted the Bucks' bench depth, and a seasoned veteran like Crawford could help address that problem.
Paul Millsap
Paul Millsap's versatility is much-needed in the Bucks frontcourt. (Photo by David Zalubowski/AP)
The Bucks shipped stretch forwards Ersan Ilyasova and D.J. Wilson to the Kings in the Bogdanovic deal, while Robin Lopez recently opted out of his player option, paving the way for him to enter unrestricted free agency. Aside from Thanasis Antetokounmpo, Milwaukee is now left with no frontcourt player on their second unit.
If the Bucks can convince Millsap to take a lesser salary for the chance to seriously compete for a championship, he would be a large, important piece in their puzzle. Millsap's versatility in the combo big man role will allow him to fit into whatever situational line-up the Bucks will employ, not to mention that he has become a stellar long-range gunner who shot an excellent 44% clip from the three-point line last season.
D.J. Augustin
D.J. Augustin could fill in for the departure of George Hill. (Photo by China Daily)
Augustin is not even close to the defender that George Hill is, but his three-point shooting perfectly fits Giannis' drive-and-dish game. The 33-year old point guard is also an underrated passer, having averaged 4.6 assists for the Orlando Magic last season. Augustin would be a solid back-up for Holiday, but it remains to be seen how the Bucks can persuade the veteran guard to take a lesser paycheck.
Thabo Sefolosha
This is not a flashy move, but they still need somebody to defend opposing teams' best wing players. Holiday brings in elite defensive prowess to Milwaukee, but there's no way that he can body up to the likes of LeBron James or Kevin Durant. Sefolosha is already a credentialed lockdown defender in the league, and he will be an affordable, quality option for the Bucks.
Wesley Matthews
The Bucks need Matthews more than ever. With DiVincenzo gone, Matthews could slot into a sixth man role for the team. The problem is that the veteran shooting guard just recently declined his player option with the Bucks, and other teams like the Lakers and the Mavericks could be giving chase. Milwaukee fans should hope that Matthews stays, as his excellent 3-and-D skill set will prove to be essential for the team.