Which team will take a gamble on Isaiah Thomas, the 5-foot-9 spitfire point guard who put up 28.9 points during the 2016-17 season?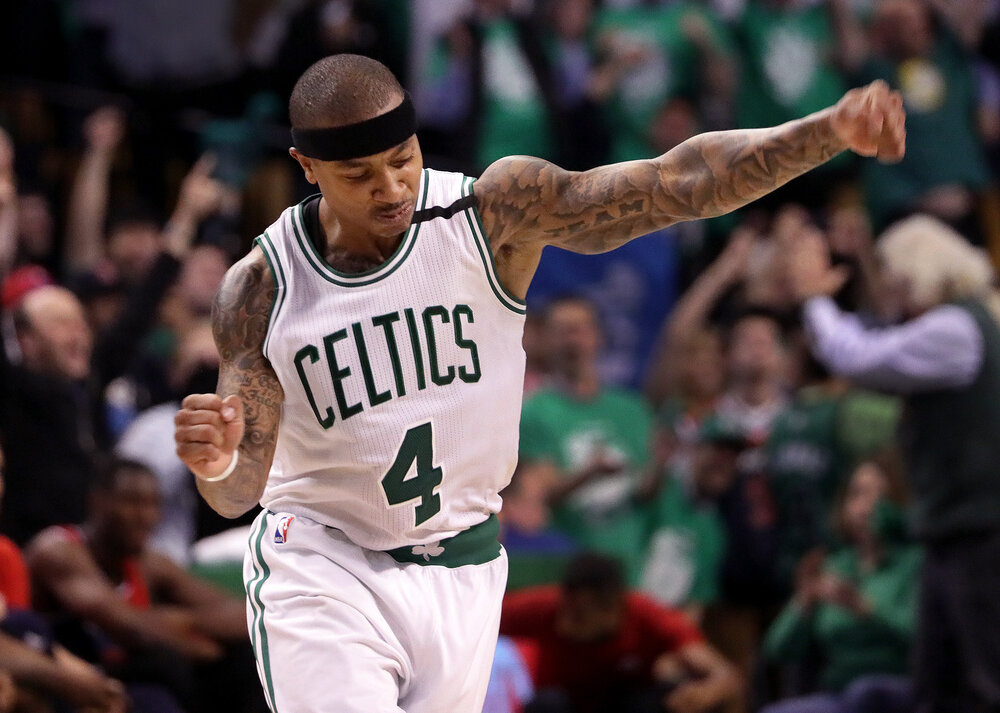 Isaiah Thomas spent three productive years with the Boston Celtics. (Photo by Barry Chin/The Boston Globe)
The Isaiah Thomas story in the NBA could see another chapter. It is now being reported that the 5-foot-9 scoring guard is plotting a comeback trail to the league, as per Chris Haynes of Yahoo Sports. Thomas last played for the Washington Wizards during the 2019-20 season and put up 12.2 points and 3.7 assists in 40 games.
Isaiah Thomas is in contact with a handful of NBA teams about potential return, per @ChrisBHaynes pic.twitter.com/GZTfSimxfI

— Bleacher Report NBA (@BR_NBA) January 15, 2021
But even if a team makes a move and gives him a roster spot, playing time will be difficult to come by for Thomas. He is not the exceptional scorer that he was when he tallied 28.9 points during the 2016-17 season with the Celtics, and he is a huge liability on the defensive end.
Today's run-and-gun, pace-and-space type of basketball is not just about shooting or scoring. Teams are also paying more attention to role players who can defend multiple positions, and it's not even sure if Thomas can defend point guards. He could survive in a team with a bevy of great multi-positional defenders who can hide Thomas's weakness, but that set-up will not be sustainable, especially come playoff time when coaches opt for seven or eight-man rotations.
Still, Thomas will thrive as a scoring punch off the bench. He could immediately come in and log in up to 15 minutes for any team, especially those who are in dire need of a scoring burst on their second unit. Thomas isn't just known for his scoring, but his career average of 5.0 assists per contest indicates that his playmaking is underrated as well.