Former Seattle Supersonics star Gary Payton, who was known for his in-your-face defensive prowess, is adamant that today's style of basketball is "soft."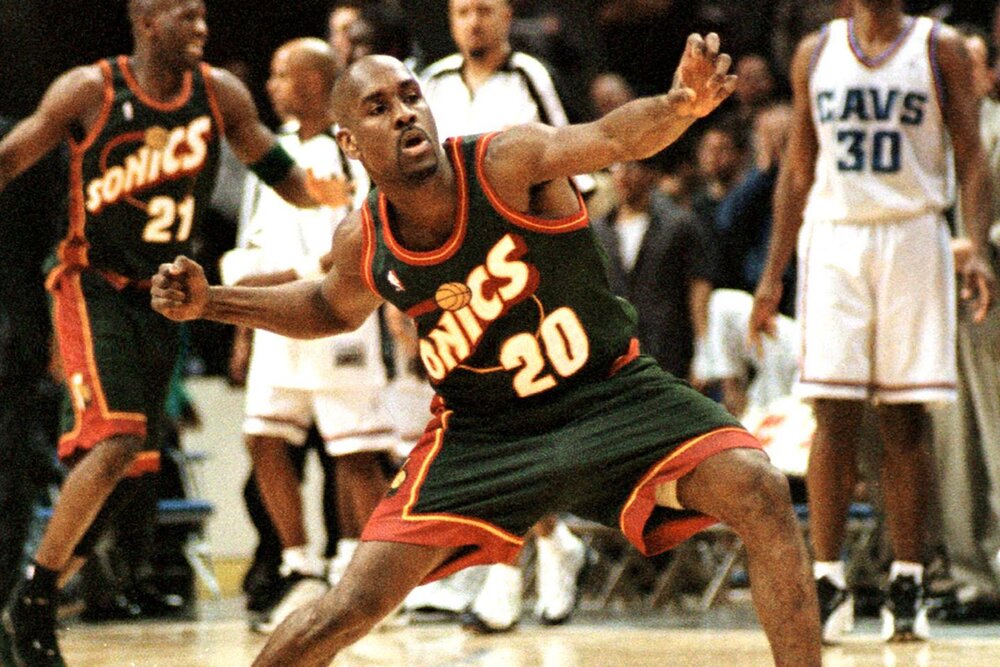 Gary Payton was a nine-time NBA All-Star. (Photo via the Boston Globe)
During a recent appearance on the NBA Hang Time podcast hosted by Sekou Smith, Payton stood firm on his stand regarding the "soft" style of basketball that NBA players play nowadays. Basketball has shifted from the tough, grind-it-out post-heavy plays to a pace-and-space style where everyone, from the guards to the centers, is attempting three-pointers all night long.
"Let everybody understand what it means to get the NBA back to where everyone wants to watch it and stop saying that it's soft. It is [soft]. It is. With the big men out (shooting threes), it is what it is. But it's going to get better."
— Gary Payton via The NBA Hang Time podcast.
Just like the conversation for the Greatest of All-Time player (which is so far dominated by a certain former Chicago Bulls player), the argument of which era had the better, tougher style of play is also very difficult to call. The shift to a more analytic approach to analyzing the game has caused players to deviate from taking mid-range shots, and expand their range to the three-point line.
Moreover, it's not only the perimeter players who have integrated these tendencies. Big men are now asked to expand their range to have the ability to space out the floor. We have seen the fallout of a low post-reliant big man like Roy Hibbert. If you're a center in this league, you had to have a good shooting form and the quick feet to switch on defense.
While it's true that players have mostly shied away from contact inside the paint, the skill set of hoopers nowadays is just off the charts. You see a 6-foot-9 Kevin Durant handle the ball like a guard, or a seven-footer in Nikola Jokic rack up 15 assists every night. Payton's claim of the NBA being soft right now may be true in terms of the physicality of the game, but there's no doubt that the level of skill and ability has not lessened, even just a bit.
If you want to dive deeper into Gary Payton's conversation with Sekou Smith on The NBA Hang Time podcast, just click on the Spotify link below.