Pau Gasol, who won two championships with the Los Angeles Lakers, is now targeting coming back to Hollywood to join forces with his brother Marc.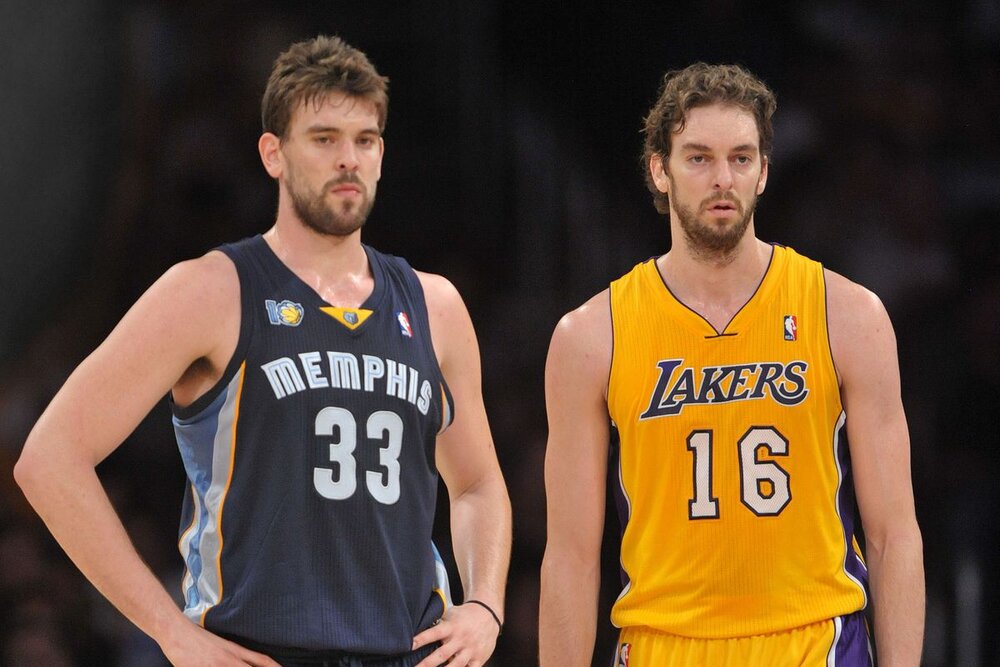 Pau Gasol plans to join his brother Marc in the Lakers roster. (Photo by Kirby Lee/USA TODAY Sports)
After a yearlong absence from the NBA, two-time champ and six-time All-Star Pau Gasol is eyeing a much-awaited comeback. ESPN Senior Writer Zach Lowe reported that the 40-year old big man is indeed working towards a return to the league, and has listed the Lakers as a preferred destination.
"Pau Gasol is working toward what he hopes will be an NBA comeback and a spot on Spain's Olympic team in Tokyo, the six-time All-Star and two-time NBA champion told ESPN on Wednesday.

Gasol, 40, has identified the Los Angeles Lakers as one of his dream destinations."
— Zach Lowe, ESPN
The older Gasol last played for the Milwaukee Bucks during the 2018-19 season, but multiple injuries forced him to sit out the following year. Aside from possibly returning to the NBA, Gasol is also staying in best shape to play for his home country Spain in the Tokyo Olympics, which was re-scheduled for next year due to the pandemic.
If the Lakers indeed bring him in, Pau will definitely assume a mentorship role for the team's big men. It is also perfect timing as his brother Marc just signed with the purple-and-gold squad this offseason. Throughout the brothers' stay in the NBA, they have been at the opposite end of each other. If Pau plans to retire as a Laker, it would be great to do it alongside his All-Star brother.
Pau Gasol, the co-star of the late great Kobe Bryant during the Lakers' back-to-back titles in 2009 and 2010, has compiled career averages of 17.0 points, 9.2 rebounds, 3.2 assists and 1.6 blocks per game.