James Harden finally logged in his first Rockets game with new co-star John Wall, while Stephen Curry was back to his old deadly self during a Warriors' loss.
John Wall and James Harden in their first game together in Houston. (Photo via Houston Chronicle)
Wall-Harden duo wins in first game together
While it's true that James Harden still wants out of Houston, at least he had the experience of sharing the same court on the same team together with new Rockets' star John Wall. Harden finished with 12 points and 4 assists, including two hits from the three-point line.
Wall had another efficient outing of 15 points, 3 dimes and 3 steals as the Rockets defeated the visiting San Antonio Spurs, 112-98. Harden, who turned 31 years of age last August, reportedly requested a trade out of Houston and has stood firm on this demand. His preferred destinations are Milwaukee, Philadelphia, Brooklyn and Miami.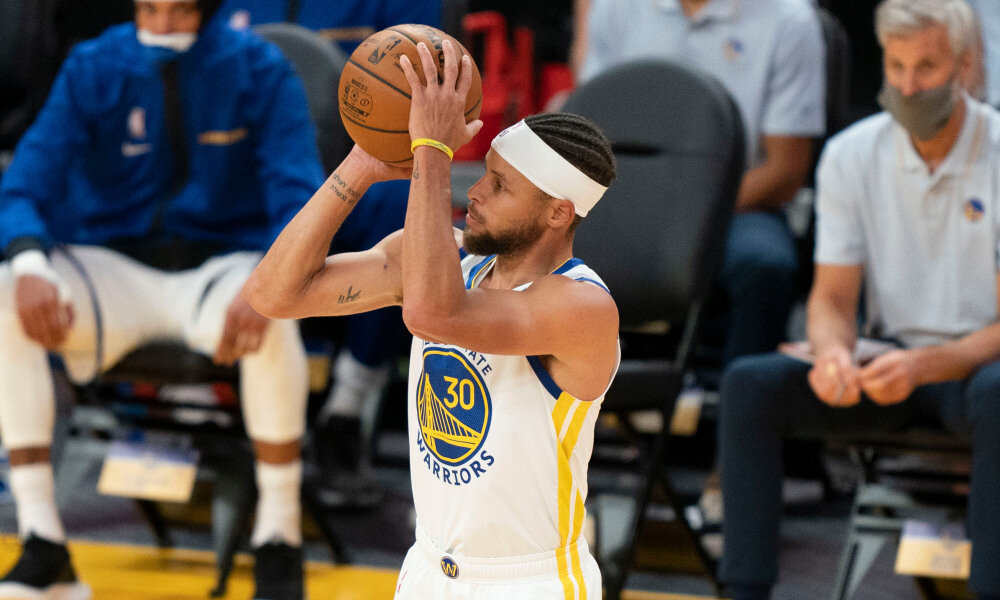 Steph Curry rocking his new hairstyle entering the Warriors' upcoming 2020-21 season campaign. (Photo by Kyle Terada/USA TODAY Sports)
Curry drains five triples in Dubs' second preseason game
Despite the Golden State Warriors losing a close-call one-point game on Sacramento Kings' Kyle Guy's buzzer-beating three-pointer, Stephen Curry showed why he could be a serious contender for the MVP this year. The 6-foot-3 flamethrower drained five triples on his way to a game-high 29 markers, while also adding 4 rebounds, 4 assists and 3 steals to his tally.
Marquese Chriss, who had a bounce-back performance last season, came off the bench to put up 17 points and 9 boards. Guy led the charge for the Kings with his 20 markers, including this fake-out trifecta that closed out the night.
KYLE GUY PRESEASON BUZZER BEATER pic.twitter.com/1wqKbOQoT8

— Bleacher Report (@BleacherReport) December 16, 2020
Joel Embiid and Ben Simmons are out to help Philly go on a deeper playoff run this season. (Photo by Kim Klement)
Philly fields healthy, revamped line-up win win over Boston
The Philadelphia 76ers showed off their full repertoire in a 108-99 victory over the Boston Celtics. Shake Milton led all scorers with 19 off the bench, while All-Star Joel Embiid tallied 18 points and 2 steals in just 16 minutes of play. Ben Simmons joined the fun, finishing with 10 points and 6 dimes.
But the more interesting sight to watch in this game was the 76ers' newcomers. Seth Curry and Danny Green, two shooters that the team just acquired this offseason, started the game. Dwight Howard, who is coming off a championship run with the Los Angeles Lakers, had 5 points and 5 boards. Rookie Tyrese Maxey came off the bench to pour in 8 points and 3 assists.