Kevin Durant, Kyrie Irving and the Brooklyn Nets suffered their first loss of the season, while the Dallas Mavericks handed out a massive 51-point beating of the Los Angeles Clippers.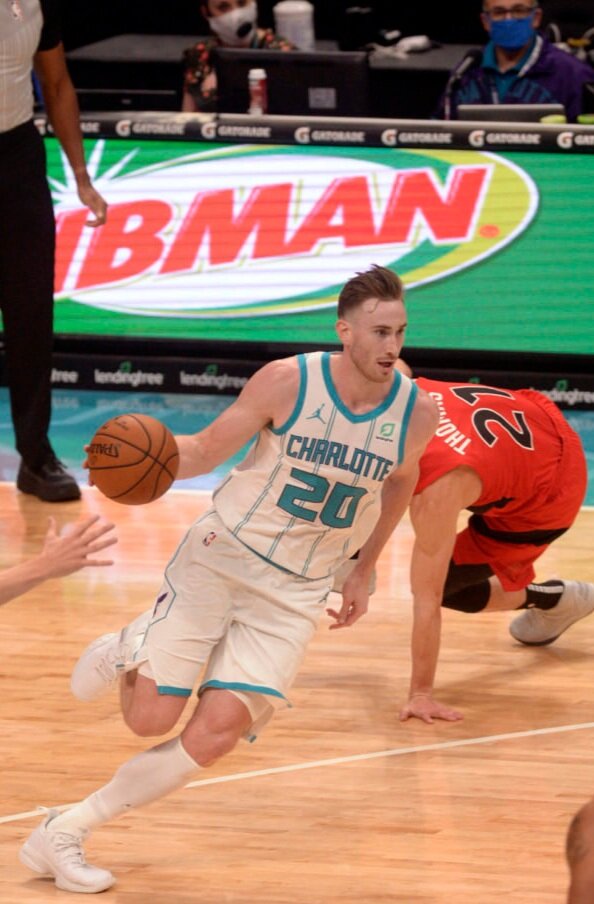 Hornets' Gordon Hayward scored 28 points against the Nets. (Photo by Sam Sharpe/USA TODAY Sports)
Hayward leads Hornets past powerhouse Nets
The Charlotte Hornets' first win of the year came at the expense of the powerhouse Nets squad. Gordon Hayward tallied an all-around stat line of 28 points, 6 boards, and 7 dimes as the Hornets hacked out a close-call 106-104 win over the Nets. Terry Rozier contributed 19 markers, including this massive poster dunk on Kevin Durant.
TERRY ROZIER THREW IT ON KD. pic.twitter.com/4NCc7rysqt

— House of Highlights (@HoHighlights) December 28, 2020
Durant led all scorers with his 29 markers, while Kyrie Irving finished with 25 points and 6 assists. However, the Nets committed 19 turnovers as a team, and starting guard Spencer Dinwiddie had to exit the game early due to a knee injury.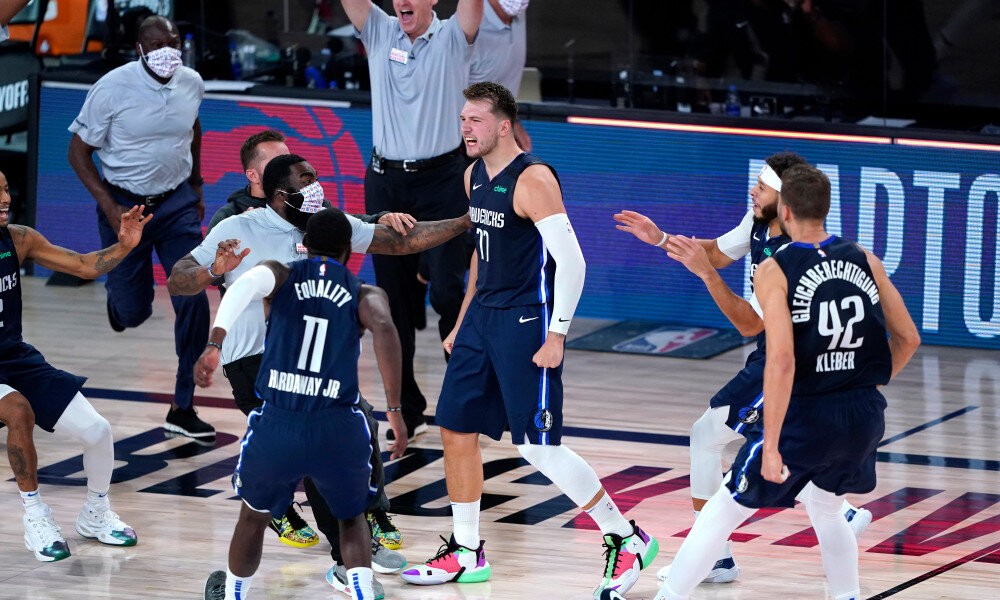 Luka and the Mavs carved a 51-point win over the Clippers. (Photo by Ashley Landis/USA TODAY Sports)
Doncic, Mavs torch George and Clippers
Talk about a balanced offense for Luka Doncic and the Mavericks' resounding 124-73 victory over Paul George and the Clippers. Doncic led all scorers with his 24 points, while also adding 9 rebounds and 8 assists. Newly-acquired combo guard Josh Richardson produced 21 markers, and Tim Hardaway Jr. chipped in 18.
The Mavs raced to a fiery start in the first period, opening up an early 36-13 lead after the quarter. The first half ended with a lopsided 77-27 score as the Clippers never gained any sort of momentum the whole game. They shot only 34% from the field, including a measly 12% from the three-point line.
Kawhi Leonard sat out the loss due to a facial injury he suffered in the Clips' previous game.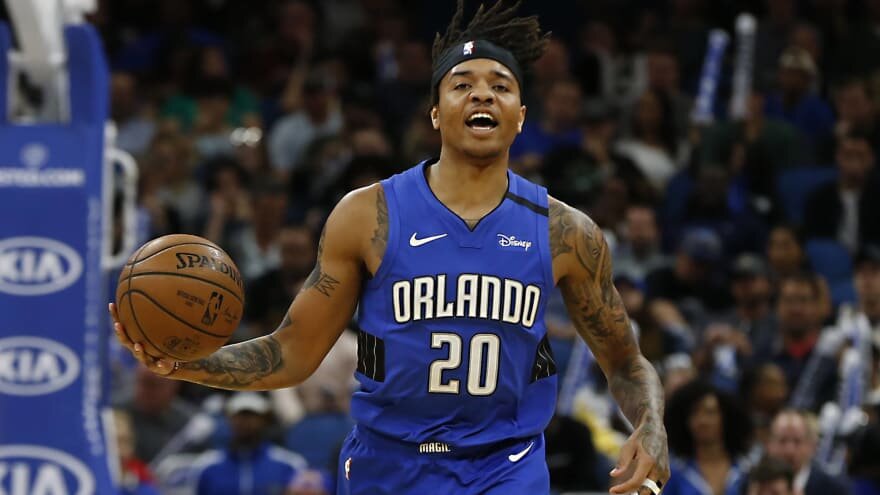 Markelle Fultz put up 26 points in the Magic's 3rd win of the season. (Photo by Reinhold Matay/USA TODAY Sports)
Fultz continue to impress in Magic win
Markelle Fultz may be living up to the hype of being a former first overall draft pick. The young point guard topscored with 26 points as the Orlando Magic took down the Washington Wizards and book a stellar 3-0 record to start the new season. Terrence Ross drained four triples to finish with 26 markers off the bench.
Fultz is now averaging 20.7 points and 4.3 assists per game this season, including an excellent 49% clip from the field, a very high percentage for a perimeter player.