Tyler Herro, Michael Porter Jr. and Donte DiVincenzo, along with a couple more names, are set to put up breakout seasons for their respective teams.
Tyler Herro and Donte DiVincenzo faced each other during the Bucks-Heat match-up in the 2020 Eastern Conference Semifinals. (Photo by Kim Klement/USA TODAY Sports)
Last season, we saw young budding players like Bam Adebayo and Pascal Siakam notch their first trip to the All-Star game. Jayson Tatum and Brandon Ingram, who already came in as highly-productive players, became the top guns of their respective teams.
So who will be the young players poised for a breakout year in the upcoming 2020-21 NBA season? Let's take a look at these five equally intriguing and exciting budding stars.
Tyler Herro, Miami Heat
2019-20 Season Averages: 13.5 points, 4.1 rebounds, 2.2 assists, 0.6 steals, 38% 3-pt
Herro introduced himself mainly during the playoffs, where he was a key cog in the Heat's run to the Finals. Heat head coach Erik Spoelstra hinted that he will be employing Herro to the starting line-up this season, which will give the confident incoming sophomore the platform to possibly even top Jimmy Butler as the team's highest scorer.
Michael Porter Jr. should be the Nuggets' third star this season. (Photo via CBS Sports)
Michael Porter Jr., Denver Nuggets
2019-20 Season Averages: 9.3 points, 4.7 rebounds, 0.8 assists, 0.5 steals, 42% 3-pt
With Jerami Grant departing to play for the Detroit Pistons, Porter has every opportunity to be the Nuggets' third star. It was surprising that the Nuggets front office didn't go all-in to retain Grant, but it just shows how confident they are in MPJ's abilities. Porter already has a multi-faceted skill set on offense, and the Nuggets are hoping that he could also do more on the defensive end.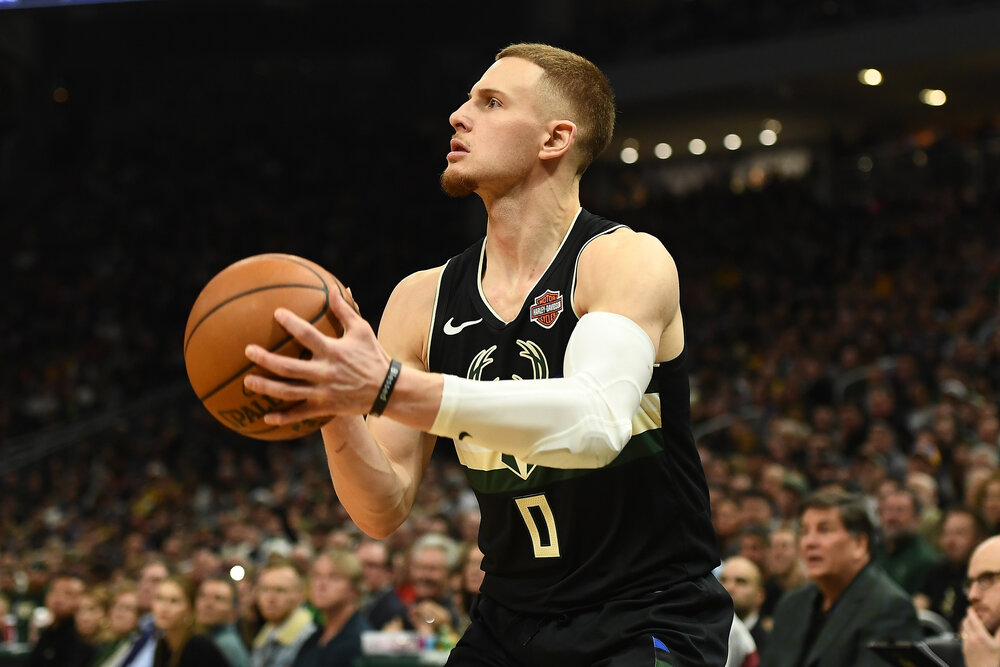 Donte DiVincenzo is entering his third year in Milwaukee. (Photo by Stacy Revere/Getty Images)
Donte DiVincenzo, Milwaukee Bucks
2019-20 Season Averages: 9.2 points, 4.8 rebounds, 2.3 assists, 1.3 steals, 34% 3-pt
The Bucks' botched attempt to land Bogdan Bogdanovic through a sign-and-trade scenario means that they will be adding more pressure to DiVincenzo to deliver. The upcoming third-year shooting guard started 24 games for Milwaukee last season, although his minutes decreased in the playoffs.
DiVincenzo will surely see a drastic uptick in his minutes, and I see him eclipsing the 15-point mark in scoring average this season.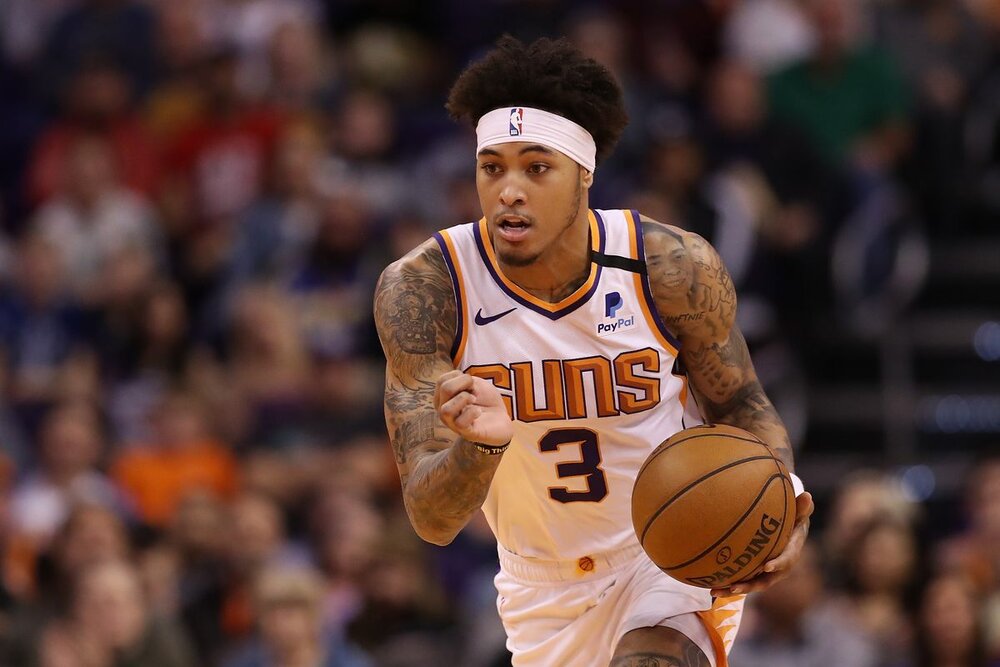 Kelly Oubre is an intriguing addition to Golden State. (Photo by Christian Petersen/Getty Images)
Kelly Oubre Jr., Golden State Warriors
2019-20 Season Averages: 18.7 points, 6.4 rebounds, 1.5 assists, 1.3 steals, 35% 3-pt
The Warriors may have brought in Oubre primarily for his defensive prowess, but you can't just ignore his progress on offense. Oubre has become a decent shooter from beyond the arc, and he should be getting a lot of opportunities with the injured Klay Thompson sitting out the entire season. Making it to the All-Star game could be a long shot for Oubre, but it could be a possibility especially if Andrew Wiggins doesn't pan out in the Bay Area.
Shai Gilgeous-Alexander, Oklahoma City Thunder
2019-20 Season Averages: 19.9 points, 5.9 rebounds, 3.3 assists, 1.1 steals, 34% 3-pt
If I would bet on who will be the most possible first-time All-Star in this list, it will be SGA. Chris Paul will be playing for the Phoenix Suns this season, but everything that Gilgeous-Alexander learned from CP3 will be in full display. On top of that, his usage rate will definitely go up, especially with scoring guard Dennis Schroder also leaving.