Sophomore forward Talen Horton-Tucker came through for the Lakers, while the Rockets impressed in their debut even without superstar James Harden.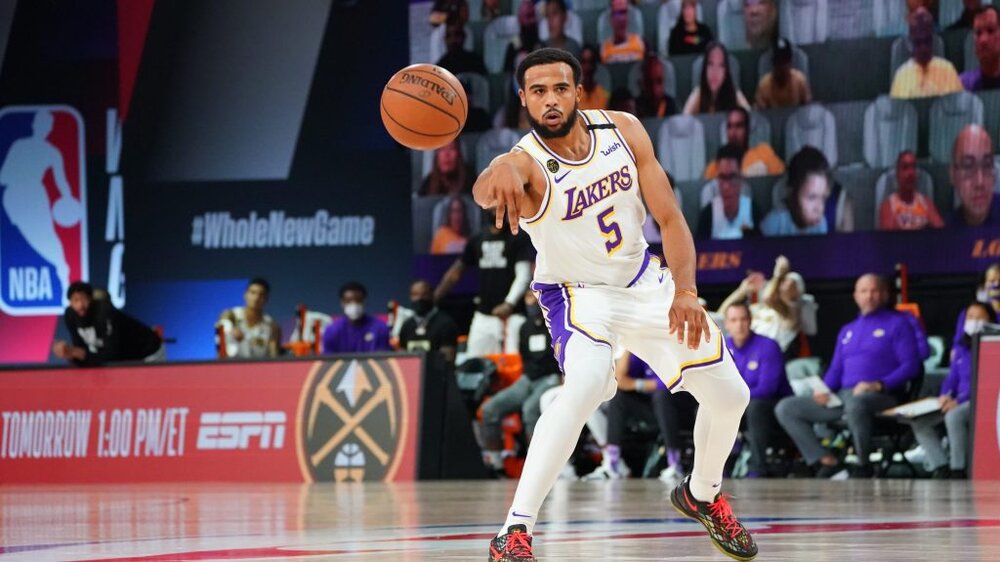 Talen Horton-Tucker tallied 19 points in the Lakers' first preseason game. (Photo by Jesse D. Garrabrant/NBAE/Getty Images)
Lakers drive test new weapons in win over Clips
With stars LeBron James and Anthony Davis sitting out the Los Angeles Lakers' first preseason game, the team got a chance to take a look at their newly-acquired weapons. Montrezl Harrell, the reigning Sixth Man of the Year, hauled in a double-double of 13 points and 12 rebounds, while Dennis Schroder put in 10 markers.
But it was Talen Horton-Tucker who stole the night in Hollywood. The sophomore forward produced a game-high 19 points, and added 9 boards, 4 assists and 3 assists to his tally.
Meanwhile, Kyle Kuzma, who will have tons of pressure to produce this season, amassed 18 points as a starter.
John Wall impressed in his debut in a Rockets uniform. (Photo via Getty Images)
Harden-less Rockets look good in Chicago
As the James Harden saga continues to materialize in Houston, the other Rockets players are putting in the work. John Wall, who they acquired in the Russell Westbrook deal, had an all-around outing of 13 points, 5 rebounds and 9 assists. Wall was a glimpse of his old deadly All-Star self as we saw that signature quick first step, along with his playmaking on offense.
DeMarcus Cousins also did well in his debut as a Rocket, draining three triples on his way to 14 markers. Bruno Caboclo was the high-point man for Houston as he notched 17 points and 7 boards, including a stellar 5-8 clip from the three-point line.
Knicks rookie Obi Toppin puts up a floater over Pistons forward Sekou Doumbouya. (Photo via Getty Images)
Rookie Toppin steals the limelight for the Knicks
The New York Knicks may not be a playoff team this year, but their fans will have tons of reasons to still watch them. One of those reasons is the athletic power forward Obi Toppin, the rookie they selected with their 8th overall pick in the 2020 NBA Draft. Toppin's numbers of 11 points and 7 rebounds don't necessarily stand out, but it was his composure, footwork and overall impact that spelled his value.
Sophomore RJ Barrett, who Knicks fans have high hopes on, finished with 15 markers. The lefty swingman actually started out slow, even air-balling a wing trifecta in the first quarter. But he steadily looked for his shots, and that's what the Knicks will ask from him this season.