Lonzo Ball and Kyle Kuzma have big things at stake this upcoming season, as well as the other young budding NBA players in this list.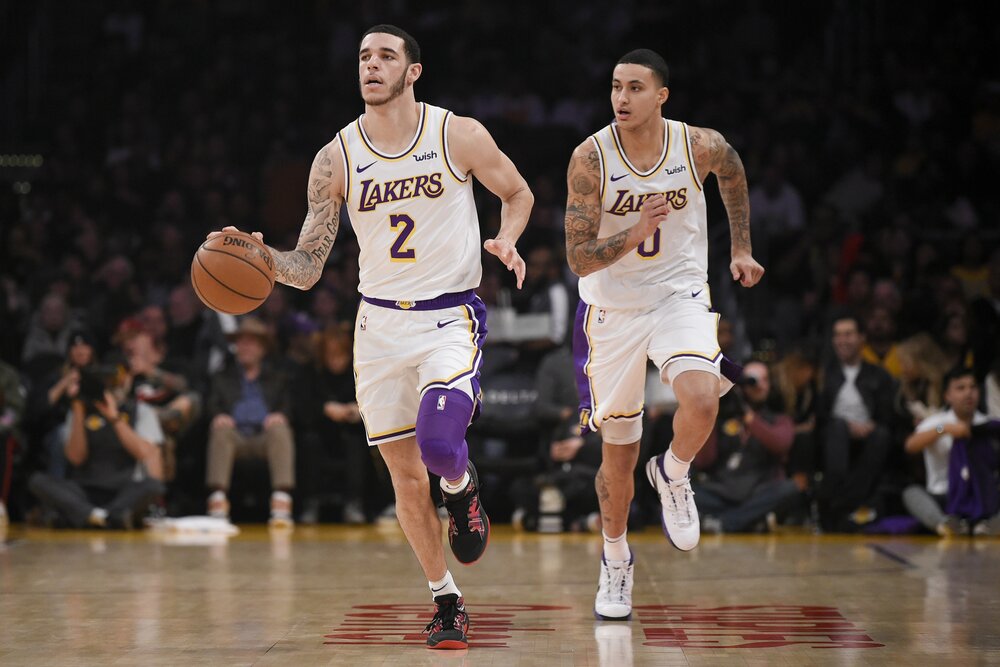 Lonzo Ball and Kyle Kuzma played two seasons together with the Lakers. (Photo by Kelvin Kuo/USA TODAY Sports)
The young stars coming from the 2017 NBA Draft class have secured their bags. De'Aaron Fox, Donovan Mitchell, Jayson Tatum and Bam Adebayo have inked rookie scale max extensions with their respective teams. Aside from Fox, who has become a leader for the Sacramento Kings, those aforementioned names are already All-Stars.
Then there's a couple of names out of that class who are yet to solidify their star presence in the league. There's no doubt that Lonzo Ball and Kyle Kuzma are good players. But are they worth of a really lucrative contract? Ball and Kuzma have plenty to prove this season, as well as the other young guns in this list.
Lonzo Ball, New Orleans Pelicans
2019-20 Season Averages: 11.8 points, 6.1 rebounds, 7.0 assists, 1.4 steals, 37% 3-pt
With the Pels shipping Jrue Holiday (see Holiday's best games here) to the Milwaukee Bucks, Ball has the platform to establish himself as a cornerstone of the New Orleans franchise. He is already a walking triple-double machine every night, but it's all about doing it consistently.
Ball has a unique jack-of-all-trades skill set that allows him to thrive even when he doesn't score. But can he assert himself more and impose his leadership on this young Pelicans squad?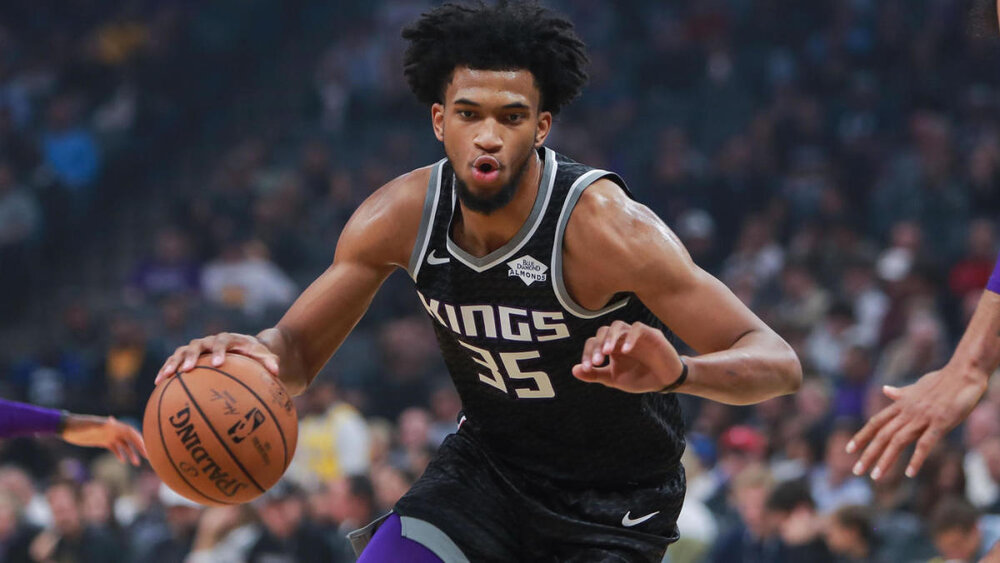 Marvin Bagley only played 13 games for the Kings last season. (Photo by Sergio Estrada via CBS Sports)
Marvin Bagley III, Sacramento Kings
2019-20 Season Averages: 14.2 points, 7.5 rebounds, 0.8 assists, 0.9 blocks, 46% FG
To start off, Bagley is not a bad player. His footwork at the post is already one of the best out there, and he combines his athleticism with a decent touch from mid-range.
But the missed chance to cheer for Luka Doncic, who was taken a pick after the Kings' Bagley selection in the 2018 draft, is forever etched in the hearts of Sacramento fans. Bagley needs to be healthy if he wants to justify that decision, but multiple injuries have been hindering his progress in the two years that he has been in the league.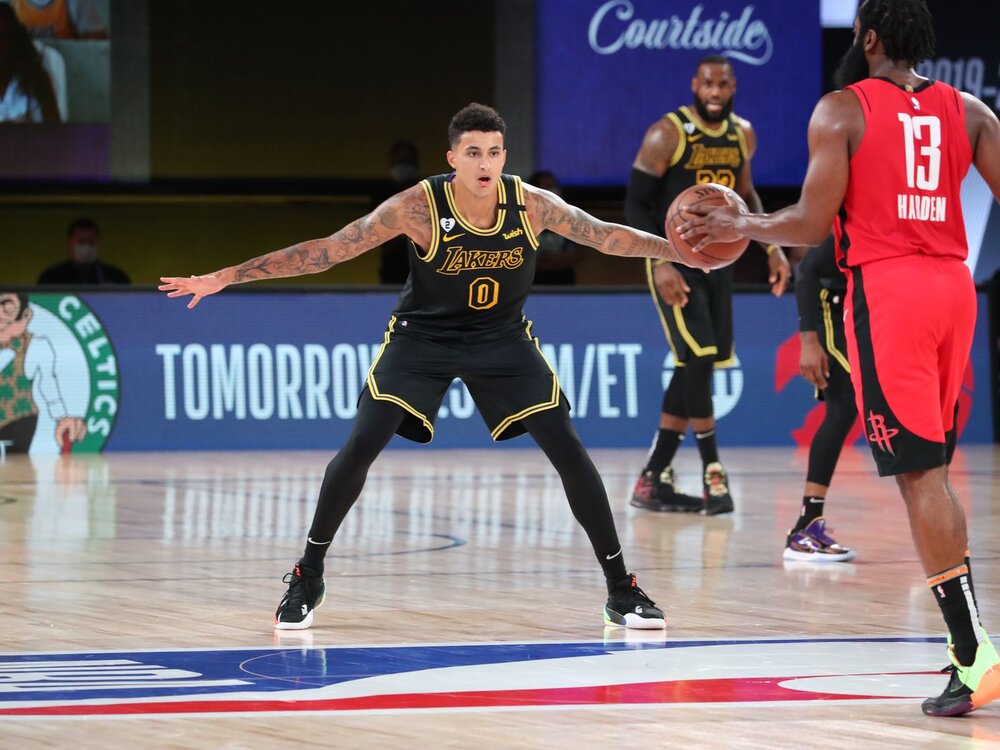 Kyle Kuzma won his first NBA championship with the Lakers last season. (Photo by Nathaniel S. Butler/Getty Images)
Kyle Kuzma, Los Angeles Lakers
2019-20 Season Averages: 12.8 points, 4,5 rebounds, 1.3 assists, 0.5 steals, 31% 3-pt
It's not difficult to be a fan of Kuzma's approach to the game. He has yet to polish his abilities, but he has not complained about his bench role with the Lakers, and has embraced a defense-first mentality. That's not to say that Kuz is already a great defender. But with this kind of hunger to be better, he will eventually get there.
Looking at the Lakers' excellent roster depth, the only avenue where Kuzma can convince the team management to re-sign him is to be an tremendous overall defender. He could also inject more consistency to his three-point shooting, which he found hard to do last season.
Andrew Wiggins will reprise a key role for the Warriors this season. (Photo by Kyle Terada via CBS Sports)
Andrew Wiggins, Golden State Warriors
2019-20 Season Averages: 21.8 points, 5.1 rebounds, 3.7 assists, 1.0 blocks, 33% 3-pt
Bay Area fans got a glimpse of what Wiggins can offer to them. The 25-year old forward certainly improved his numbers and effectiveness on defense, although his efficiency from beyond the arc still remains a problem.
With Klay Thompson suffering an unfortunate season-ending injury, Wiggins will assume more responsibility for the success-hungry Warriors. The pressure will be mounting so high for the former first overall draft pick, but it's Wiggins' perfect opportunity to finally silence the doubters.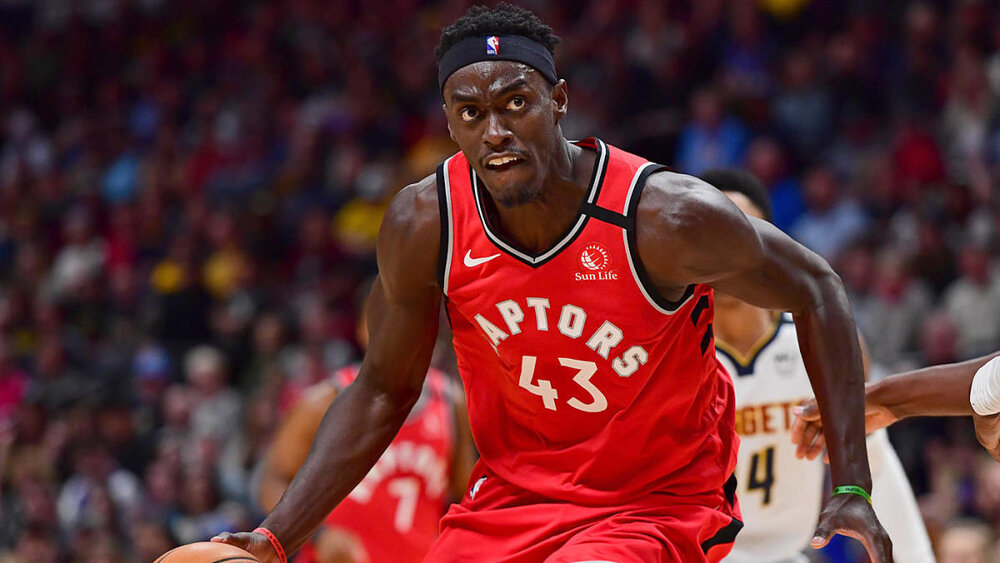 Raptors' Pascal Siakam notched his first All-Star appearance last season. (Photo by Ron Chenoy via CBS Sports)
Pascal Siakam, Toronto Raptors
2019-20 Season Averages: 22.9 points, 7,3 rebounds, 3.5 assists, 1.0 steals, 36% 3-pt
Siakam is the only All-Star in this list. He won the Most Improved Player award during the 2018-19 season, which the Raptors front office rewarded with a hefty four-year, $136 million contract extension.
If the NBA didn't push through with the season restart at the Orlando bubble, we won't be talking about Siakam here. But the 26-year old swingman struggled mightily in the playoffs, and was almost a non-factor during the Raptors' second-round loss to the Boston Celtics. With veterans like Marc Gasol and Serge Ibaka now gone, Siakam has added pressure to lead and deliver this season.