The Los Angeles Lakers were incredible on both ends of the floor as they trampled the Miami Heat in Game 1 of the 2020 NBA Finals.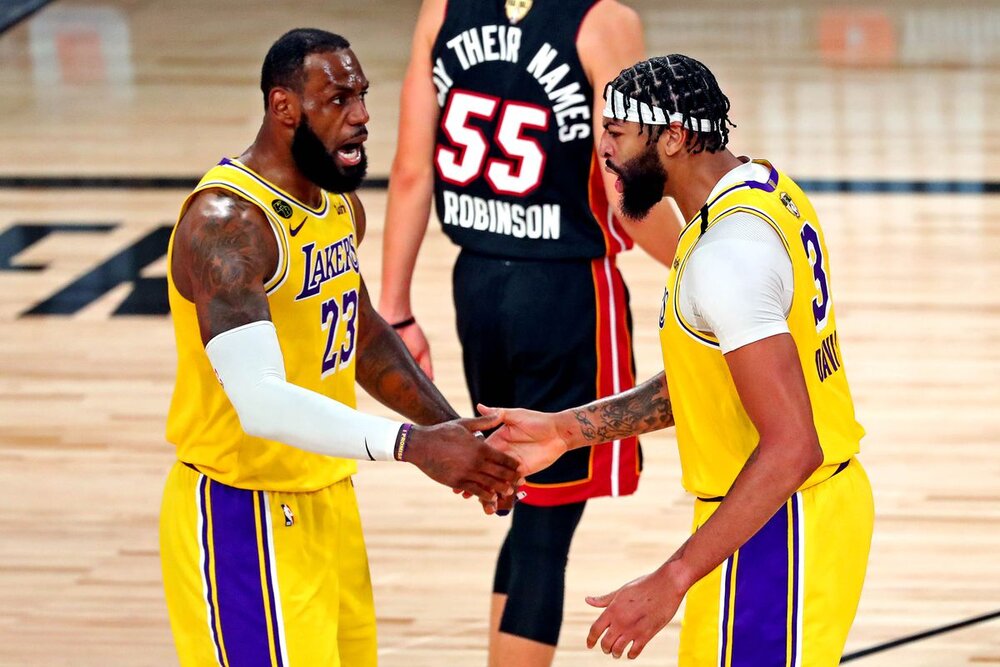 LeBron James and Anthony Davis combined for 59 points in the Lakers' Game 1 win over the Heat. (Photo by Kim Klement/USA TODAY Sports)
Behind an efficient showing on both offense and defense, the Lakers carved a massive 116-98 victory over the Heat to take a 1-0 series lead in the Finals. Anthony Davis dominated in the paint, scoring a game-high 34 markers, while LeBron James put up an all-around outing of 25 points, 13 rebounds and 9 assists.
The Lakers actually started out flat in the opening quarter as they saw the Heat build an early double-digit lead. But Lakers head coach Frank Vogel quickly adjusted, taking James off the floor, and letting Davis and the team's shooters get their groove on offense. They got back the lead entering the second period, and didn't look back from there.
After limiting the Heat to a 20-point performance in the 2nd quarter, the Lakers again suffocated them after the halftime break. Heat rookie Kendrick Nunn tried to force a comeback attempt in the payoff period, but the Lakers already had enough cushion to hold them off.
Jimmy Butler, who rolled his ankle but returned to the game, topscored for the Heat with his 23 points. Nunn came off the bench to tally 18 points and 5 boards, while Tyler Herro contributed 14 markers.
The Heat lost the rebounding battle in lopsided fashion, and appeared to have no answers for James and Davis, especially on the inside. They also have some health issues to address as both Bam Adebayo and Goran Dragic exited the game early due to respective injuries.
SCORES
Lakers (116) – Davis 34, James 25, Caldwell-Pope 13, Green 11, Caruso 10, Morris 8, Rondo 7, Cook 3, Kuzma 3, Howard 2, Smith 0, Dudley 0
Heat (98) – Butler 23, Nunn 18, Herro 14, Crowder 12, Adebayo 8, Iguodala 7, Dragic 6, Hill 4, Olynyk 4, Jones Jr. 2,