As the Washington Wizards continue to pile up the losses, ESPN's Adrian Wojnarowski hints out that powerhouse squads like the Lakers and the Clippers could join the Bradley Beal sweepstakes.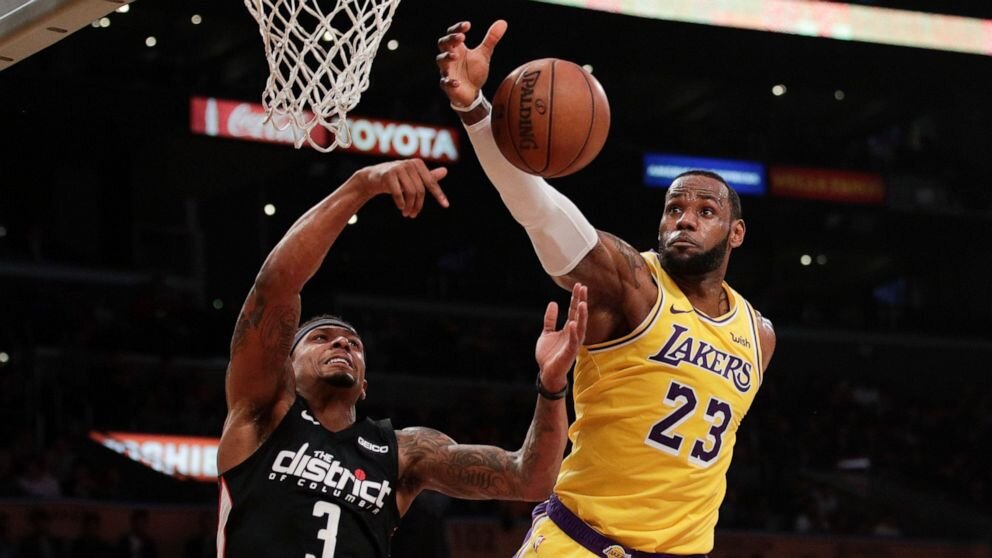 Bradley Beal could team up with LeBron James in Los Angeles. (Photo by Jae C. Hong/AP)
Bradley Beal could be taking his talents to the already-stacked Western Conference. Beal, who is leading the league in scoring with 35.4 points per contest, should already be frustrated with how the losses are piling up in Washington. There is still no serious traction as to whether the Wizards are bent on moving him or not, but ESPN's Adrian Wojnarowski hinted out that teams in the West could be potential serious suitors.
Wojnarowski says that while the Denver Nuggets and the Golden State Warriors have enough assets to command a Beal deal, he also points out that the Lakers and the Clippers could also be in the hunt for the star shooting guard.
"The Lakers and Clippers would love to get involved. But it comes down to have the draft picks. Beal will have a say of where he goes because of his contract situation" – @wojespn #NBA #NBATwitter #TheJump #DCAboveAll https://t.co/uynQZd5ZR5

— The Jump on ESPN (@NBATheJump) January 28, 2021
Of course, that would depend on how willing the Wizards front office is on trading away Beal. Despite the fact that they could have opted to rebuild in the midst of losing records and the multiple injuries that plagued their former star John Wall in the past couple of years, the Wizards continued to build around Beal in hopes of breaking out in the East.
But that has not happened. For his part, Beal is not one to immediately voice out a trade demand. He has always reiterated his commitment to the Wizards' cause, capped by a two-year contract extension that will kick in during the 2021-22 season. Beal has the choice to opt out in the second year of that contract, so he could be a free agent in the summer of 2022.
Having said this, Beal will also be turning 28 this June. He has a couple more years left in his prime, and the desperation to finally be in a serious hunt for a championship could already be kicking in for Beal. There is no doubt that he will be in that situation if he goes to either the Lakers or the Clippers, but as Wojnarowski points out, both of these teams don't have enough draft picks and compensations to throw in a Beal deal.
If the Lakers or the Clippers seriously position themselves in the chase for Beal, look for them to engage a third or even fourth team to close a deal with the Wizards.