Los Angeles Lakers' LeBron James and Brooklyn Nets' Kevin Durant are named captains of the All-Star teams, while Portland Trail Blazers star Damian Lillard was snubbed of a starting spot.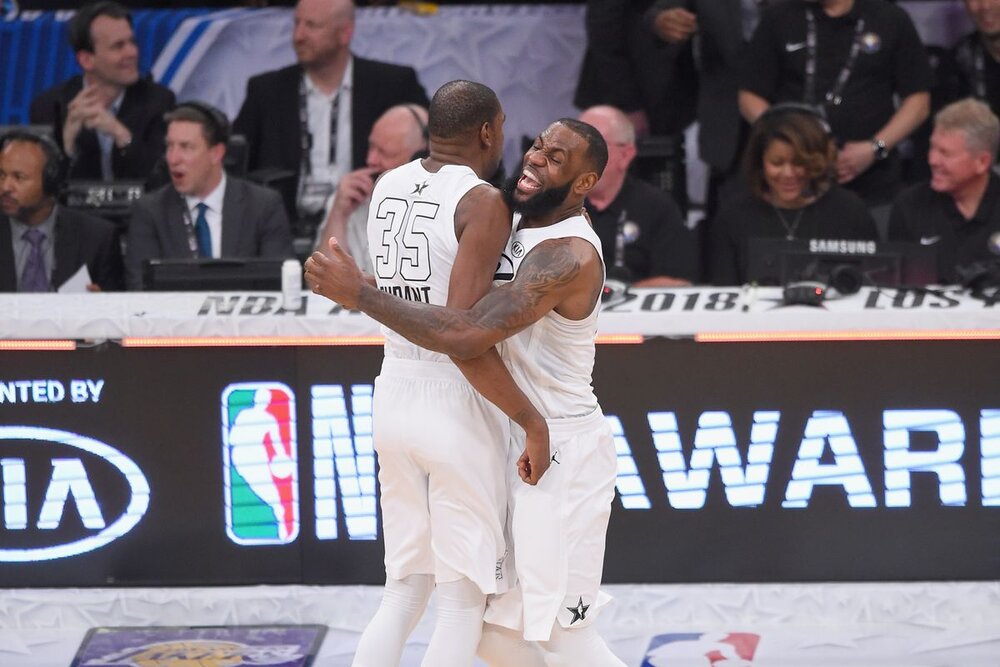 LeBron and KD will lead the 2021 All-Star teams. (Photo by Jayne Kamin-Oncea/Getty Images)
NBA announce 2021 All-Star starters
The NBA has officially announced the ten starters for the 2021 All-Star game to be held in Atlanta on March 7. As expected, Los Angeles Lakers' LeBron James was named as the captain of the Western Conference All-Star team, and he is joined by Nikola Jokic of the Denver Nuggets, Kawhi Leonard of the Los Angeles Clippers, Luka Doncic of the Dallas Mavericks and Stephen Curry of the Golden State Warriors.
On the East coast, it will be Kevin Durant of the Brooklyn Nets who was named the captain. He will be joined by the reigning back-to-back MVP Giannis Antetokounmpo of the Milwaukee Bucks, Joel Embiid of the Philadelphia 76ers, Bradley Beal of the Washington Wizards and KD's Nets teammate Kyrie Irving.
Here's the final tally of fan votes for each conference. (h/t Marc Stein/New York Times)
Final results of All-Star fan balloting … with three players cracking 5 million votes: LeBron Jams, Kevin Durant and Stephen Curry: pic.twitter.com/pUtrPq2WBl

— Marc Stein (@TheSteinLine) February 19, 2021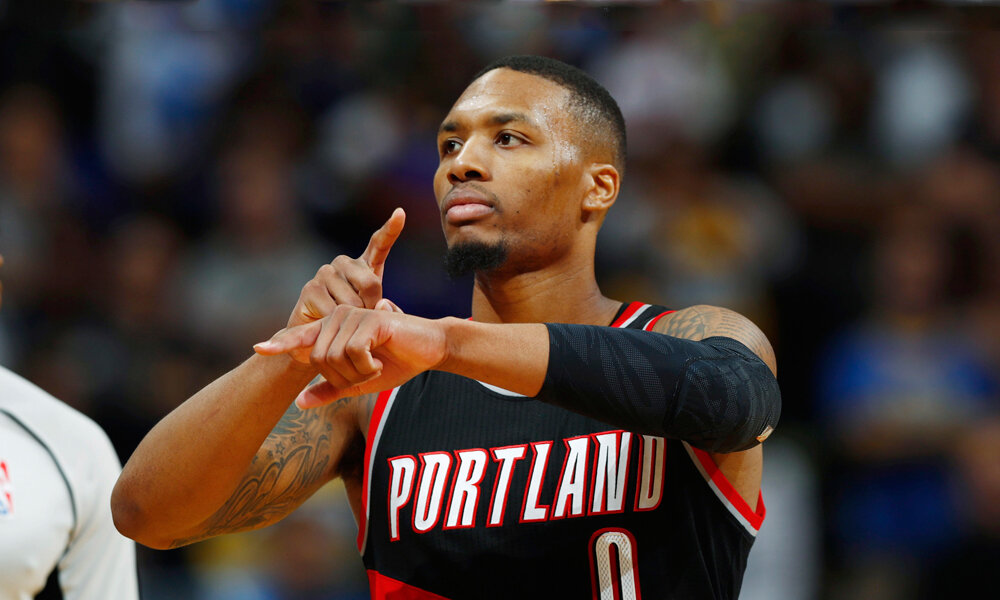 Lillard didn't make it as a starter for the 2021 All-Star game. (Photo via Essentially Sports)
Was Lillard snubbed of a starting spot?
Despite leading the injury-plagued Portland Trail Blazers to the fourth-best record in the West, Lillard was not rewarded with a starting spot in the 2021 All-Star game. Blazers' key cogs CJ McCollum and Jusuf Nurkic have been sitting out due to injuries for more than a month, and Lillard has held the fort for the team.
He is just coming off a brilliant performance of 43 points and 16 assists in a win against the New Orleans Pelicans last night. The Blazers are now riding a six-game winning streak, and have won eight of their last nine games.
This was a tough call as both Luka and Steph also deserve to be starters. However, the fact that the Blazers are winning without their second and third star should be enough for Lillard to have a stronger case than Luka, whose Mavericks squad is currently outside the playoff picture in the West.