Expect the Dallas Mavericks to be extra aggressive in pursuing back-to-back MVP Giannis Antetokounmpo when the Bucks superstar enters free agency in 2021.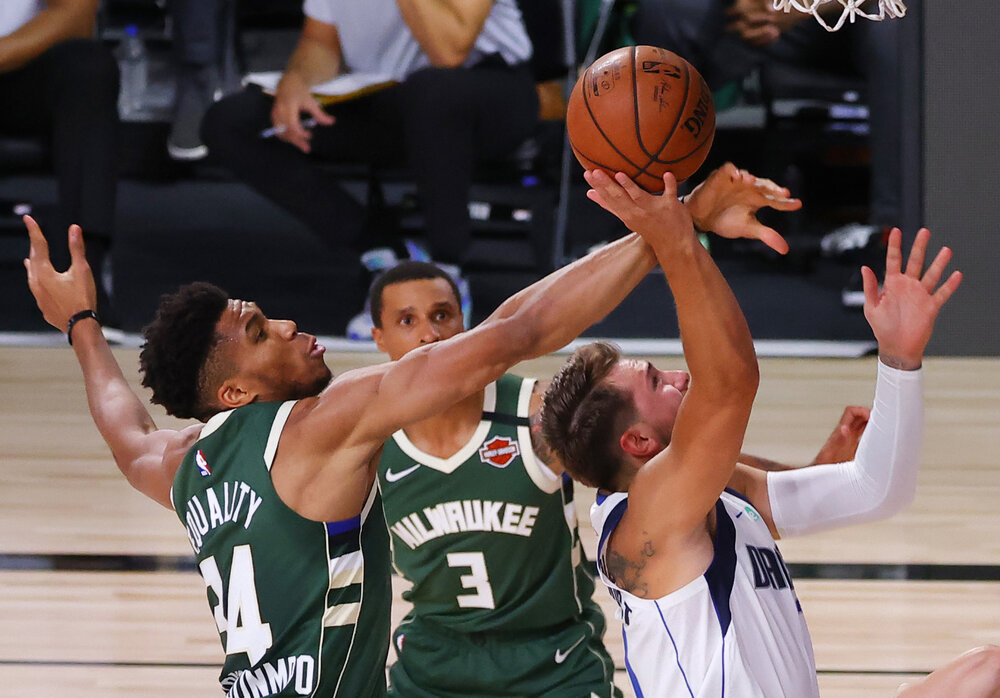 The Mavericks will pursue Giannis Antetokounmpo in the 2021 free agency period. (Photo by Kevin C. Cox/Getty Images)
Milwaukee Bucks star Giannis Antetokounmpo still has one more year left with his current team, but speculations are already all over the place in terms of his impending free agency in 2021. According to ESPN's Brian Windhorst, the Mavericks have emerged as a possible aggressive suitor for the Greek Freak's services, an obvious ploy to create a new Big 3 in Dallas.
The Mavericks already boast a dynamic duo of Luka Doncic and Kristaps Porzingis, and they have a generous team owner in Mark Cuban who is always willing to spend into the luxury tax just to build an elite playoff contending squad.
According to @WindhorstESPN, he believes the Dallas Mavericks will be "at the front of the line" in an attempt to pursue Giannis in free agency.

— Hoop Central (@TheHoopCentral) October 13, 2020
Giannis, who normed impressive averages of 29.5 points, 13.6 rebounds and 5.6 assists per game this season, has just bagged his second consecutive MVP plum. However, the Bucks again failed to reach their championship aspirations, losing to the Miami Heat in five games during the second round of the playoffs.
While the Bucks are already contemplating on revamping the roster to build a stronger supporting cast around Giannis, other teams are already lining up to make their pitch to the 6-foot-10 versatile forward. Among those interested teams are the Miami Heat and the Toronto Raptors.
Of course, the Bucks still have the inside track of re-signing Antetokounmpo. They are coming off one of the most dominant regular season runs of any team, and there's a high possibility that they will run it back with both Giannis and Middleton at the forefront.