LeBron James may be turning 37 this year, but the Los Angeles Lakers superstar is still in the hunt for his 5th MVP plum.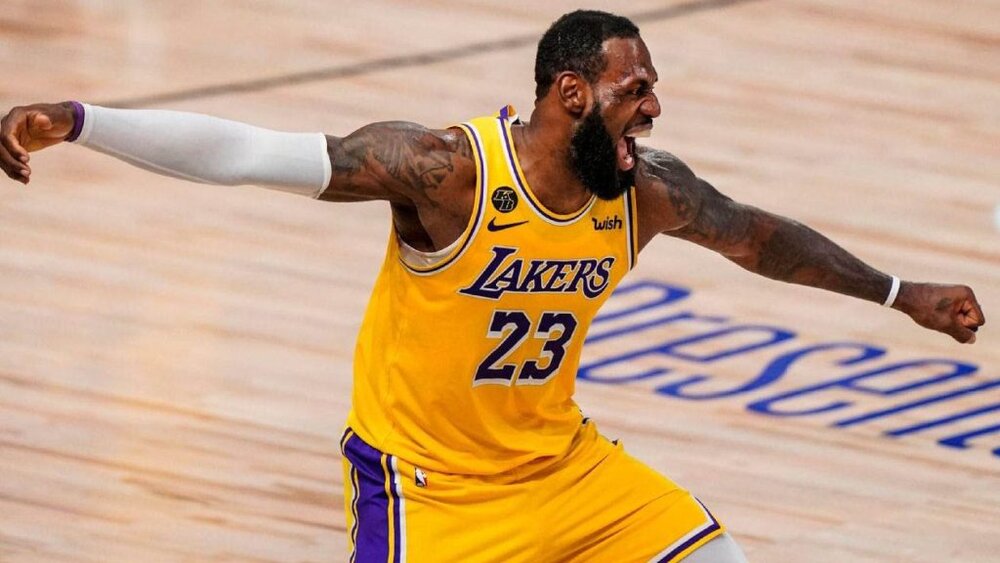 LeBron James is putting up 23.7 points for the Lakers this season. (Photo by Mark J. Terrill/AP)
"LeBron" has been a brand that LeBron James has built throughout the years, a level of excellence that he has achieved through sheer dedication to improving his craft, along with the superb physical prowess that he naturally has.
But as the 36-year old superstar approaches the twilight stages of his career (whenever that may be), James is continuing to re-invent his game around more playmaking and long-range shooting. Even with all the talent that Anthony Davis possesses, it is still LeBron who is the main star in Los Angeles.
15 games into the new season, let's look at how LeBron is building another case in this year's NBA MVP race.
No to load management
Even if LeBron decides to continue playing years from now, I doubt that he will ever submit to a load management program where has to sit out a few games despite being healthy. That's just not who he is. He has taken a lot of pride in getting his body into optimum shape year in and year out, and his tremendous ability to almost always stay healthy and available is one of his best assets.
As he is yet to show signs of decline, LeBron is still logging in heavy minutes for the Lakers. While it is true that he is averaging a career-low 32.2 minutes per game this season, you also have to consider that the Lakers have hacked out convincing wins that didn't require LeBron playing in the fourth quarters of those games.
In the 15 games that the Lakers have played, six of those came through beatdowns that saw them win by more than 15 points. As an example, LeBron only logged in 26 minutes in the team's 36-point win over the Minnesota Timberwolves. James' playing time will continue to decrease if the Lakers continue to win big, but that doesn't mean that he is easing himself towards the more important games in the playoffs.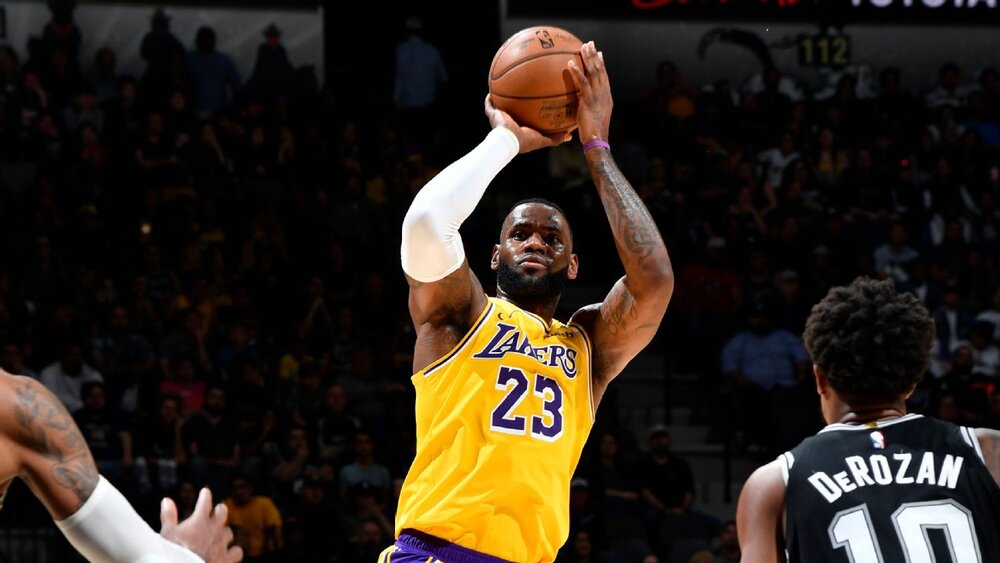 James is producing a decent 37% clip from the three-point line. (Photo via ESPN)
Heightened efficiency from long-range
James' average of 6.4 three-point attempts this season is the highest of his career. His greatest scoring skill still lies on his strong finishes around the rim, but The King is continuing to re-invent his game.
As defenders sag and prepare for his hard drives, James is punishing them by being more efficient with his long-range marksmanship. He is producing an excellent 37% clip from three-point territory, the third-most efficient percentage of his career.
LeBron is not just the Lakers' best playmaker, but he is steadily making his case as their best shooter as well. As the season continues to progress and teams ramp up their level of intensity, expect LeBron to increase his numbers on all fronts as he discreetly chases his fifth MVP award.