Philadelphia 76ers' Ben Simmons and Chicago Bulls' Zach LaVine are two stars that could suit up for new teams before the March 25 trade deadline.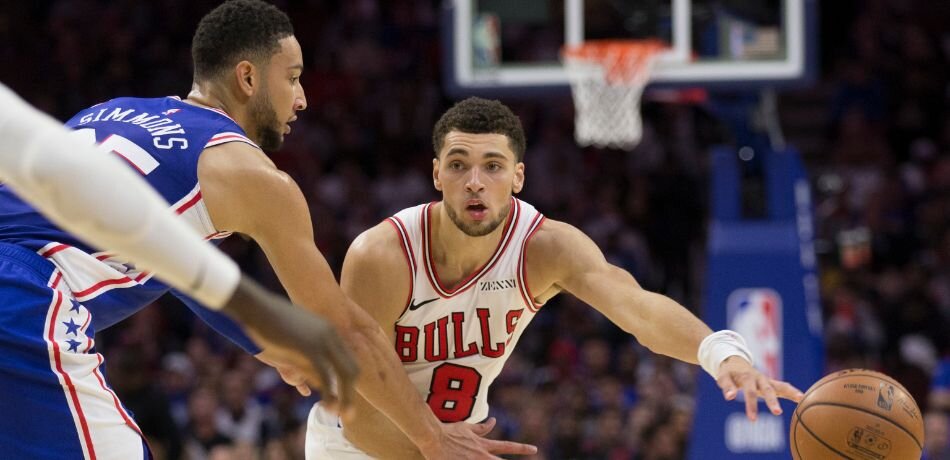 Ben Simmons and Zach LaVine could be traded this season. (Photo by Mitchell Leff/Getty Images)
Simmons will eventually be traded before March deadline
It's already an open secret that Ben Simmons was included in a trade package that the Philadelphia 76ers offered to the Houston Rockets in an attempt to land James Harden. Reports have it that Sixers guard Tyrese Maxey could have been included in that deal, but the team was reluctant in letting go of their talented rookie.
But it was the Brooklyn Nets who won the Harden sweepstakes, and Simmons couldn't have been more "ecstatic" that he is still a part of this Sixers squad.
Hearing Ben Simmons was pretty ecstatic to not be traded from the Sixers to Houston for James Harden and believes his team is capable of bringing a title to Philadelphia. Doc Rivers is also a huge fan of Simmons and believes the best is yet to come with two-time NBA All-Star.

— Marc J. Spears (@MarcJSpears) January 13, 2021
However, executives around the NBA believe that the Sixers front office is still shopping Simmons. During a recent episode of ESPN's The Jump, Brian Windhorst said that Simmons, along with Chicago Bulls star Zach LaVine, are two names that could make a lot of noise in the trade market. (h/t NBC Sports Philadelphia)
"But if you're looking for players who possibly could be out there on the market, [Simmons and LaVine] are two names that have been mentioned by league executives."
— Brian Windhorst, via The Jump
Simmons, who is turning 25 this year, is coming off two consecutive All-Star appearances. But making it to the All-Star team again will be a long shot for Simmons as he is just averaging a career-low 13.4 points per game this season. His playmaking and defensive versatility are highly-regarded around the league, but his limitations on offense hinders him from becoming a great player.
Could we see a Simmons-LaVine swap?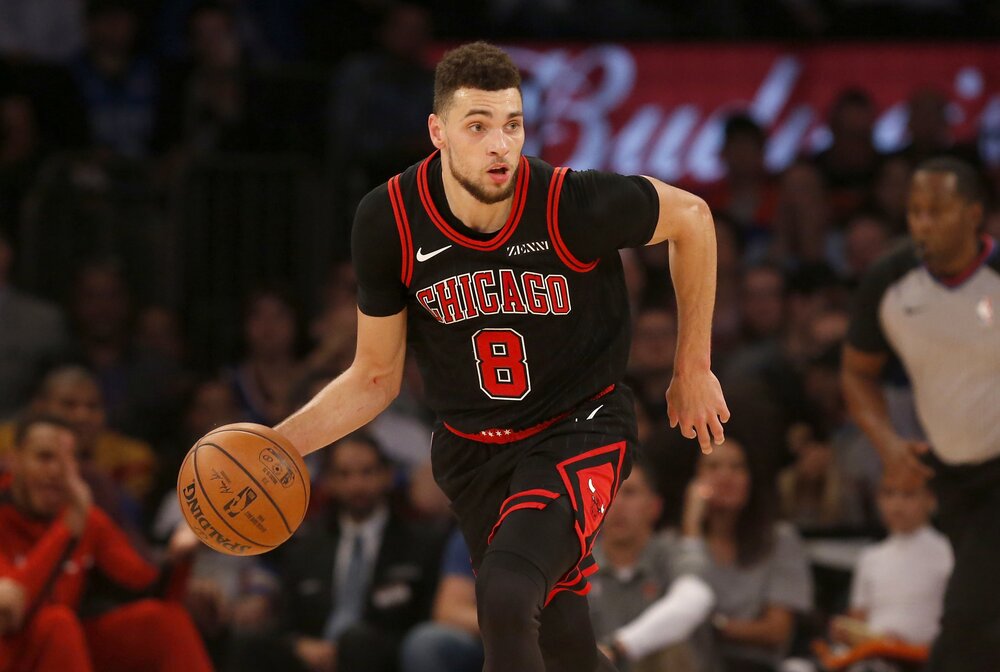 LaVine is putting up a career-best season for the Bulls. (Photo by Jim McIsaac/Getty Images)
This would be a great deal for the Sixers, but I doubt that the Bulls will bite on this. The Bulls are ranking 7th in points per game this season, and 3rd in pace. Billy Donovan has installed an uptempo offense in Chicago, and LaVine is the most vital cog in that system.
LaVine is putting up career-highs in scoring, passing, rebounding, and shooting percentages this season. Despite the fact that he is mostly taking shots off the dribble, he is still producing a 50% overall clip from the field, including an excellent 40% from the three-point line. LaVine has blossomed into one of the most complete scorers in the league right now, something that maybe you can never say about Simmons.
Simmons' elite versatility on defense is intriguing, but losing LaVine will be too much for the Bulls. Lauri Markkanen is having a great bounce-back season, but does he have what it takes to be a primary scorer for a playoff-chasing team?
The Bulls have something good brewing here, so don't expect them to go all-in in exploring LaVine's value in the trade market.