Despite the frustrating loss to the Sacramento Kings, Denver Nuggets' Nikola Jokic came up with a record-breaking 50-point, 12-assist performance.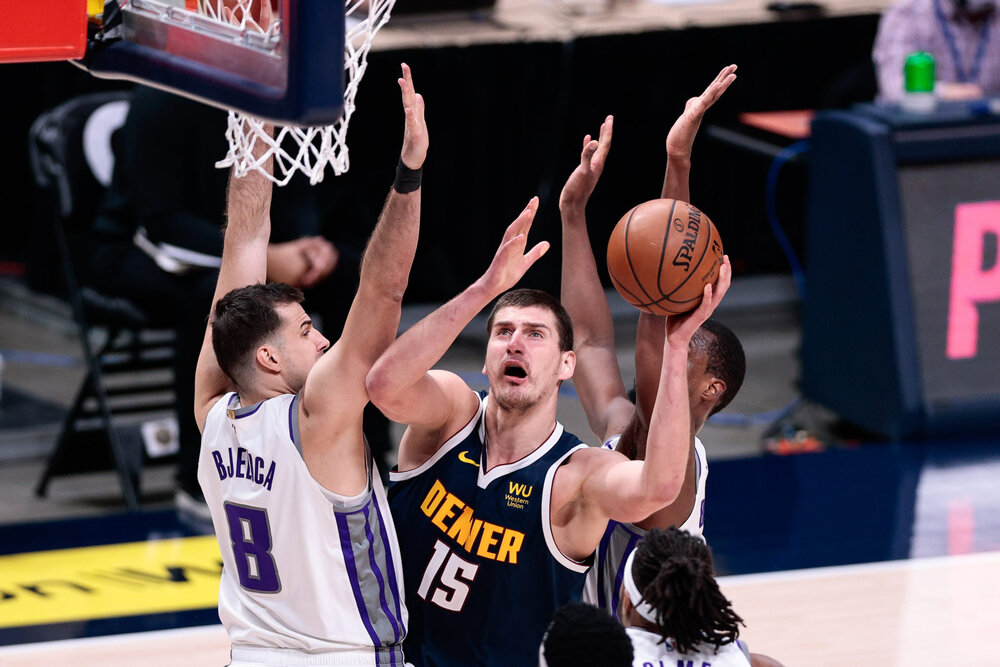 Nikola Jokic scored a career-high 50 points in the Nuggets' loss to the Kings. (Photo by Isaiah J. Downing/USA TODAY Sports)
Kings spoil Jokic's career night
Nikola Jokic stole the show, but it was the Sacramento Kings who came up with a tough 119-114 victory over the Denver Nuggets. Harrison Barnes and De'Aaron Fox produced 28 and 24 markers for the Kings, while rookie guard Tyrese Haliburton chipped in 23 points and 6 assists, including this pull-up triple that proved to be the dagger to the Nuggets' hearts.
Tyrese Haliburton came up CLUTCH vs. Denver with a career-high 23 PTS pic.twitter.com/Nm8KHcllNY

— Bleacher Report (@BleacherReport) February 7, 2021
Despite the loss, it was Jokic who again stood out tonight. The Serbian big man exploded for 50 points on a stellar 60% shooting, then added 8 rebounds, 12 assists, and 3 blocks to his tally. Jokic is now the third Nuggets player to produce a 50-point game in the past 20 seasons, a feat which was also achieved by Carmelo Anthony and Allen Iverson.
On top of that, Jokic is now the first center since the three-point era (which was introduced in 1980) to finish with at least 50 points and 10 assists in a single game.
Nikola Jokic is the first center with 50+ points and 10+ assists in a game since the three-point era (1980). pic.twitter.com/NwxMWgDTbB

— StatMuse (@statmuse) February 7, 2021
This outburst on offense from Jokic came in a game in which he committed only one turnover, an excellent indicator of his tremendous efficiency tonight. It was also a great bounce-back outing for the Nuggets' MVP candidate as he only finished with 13 points during the team's recent loss to the Los Angeles Lakers.
If you want to see with your own eyes how Jokic came up with his career night, here's the highlights of his historic performance.