Paul Pierce reveals that the Boston Celtics nearly struck a deal for Shawn Marion, before trading for Ray Allen and forming their famous Big 3 in 2007.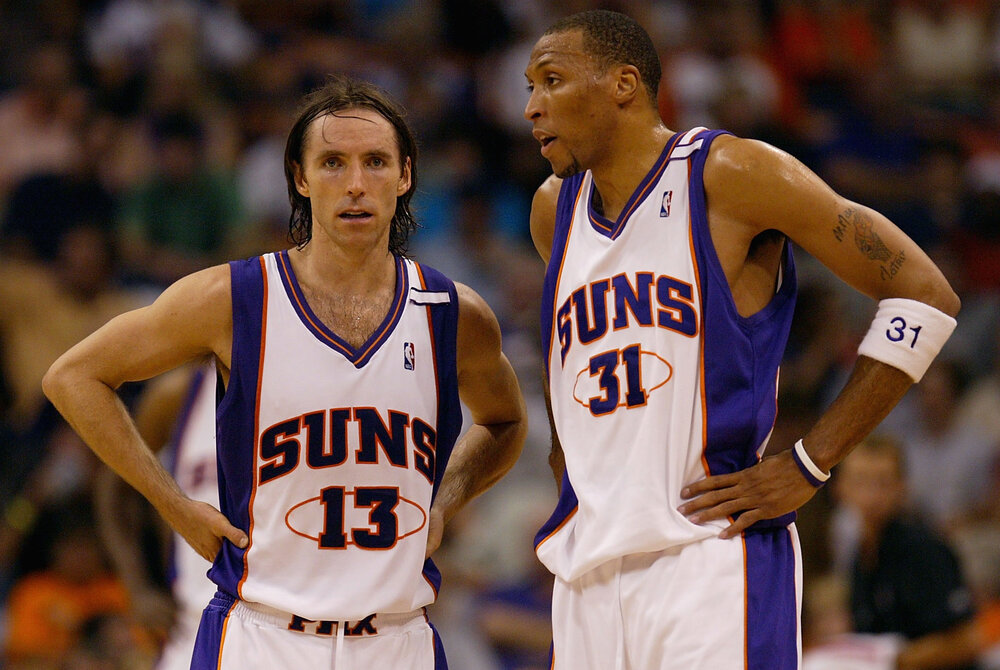 Shawn Marion was a key cog during the Steve Nash-led Phoenix Suns era. (Photo by Ronald Martinez/Getty Images)
During a recent appearance on The Opinionated 7-Footers podcast hosted by ex-NBA vets Ryan Hollins and Brendan Haywood, former Celtics star Paul Pierce revealed that they were going back and forth with who to trade for in the summer of 2007. They were coming off a measly 24-58 record the season prior, and they wanted to make the most out of Pierce's remaining peak years.
The decision ultimately led to an Allen trade, and Pierce cited that he had a personal influence on that resolution.
"What people didn't know is we're going to get either Ray Allen or Shawn Marion. Those were the two choices," Pierce told Hollins and Haywood. "We could have had Shawn Marion. But I was like, 'Nah, Shawn and I are too much alike. We play the same position. Ray is more dynamic, and we fit together.'"
Marion, a four-time All-Star, was having contract disputes with the Suns at that time. He was shipped to the Miami Heat via a mid-season trade in 2008, but he never went back to his All-Star form due to multiple injuries.
As for the Celtics, the decision to trade for Allen led to the formation of their Big 3 that included Pierce and Kevin Garnett. They would defeat Kobe Bryant and the Los Angeles Lakers in the championship, giving Boston their 17th championship banner. The trio went on consecutive playoff runs, but finally broke up when Allen bolted for Miami in 2012.
To listen more on Pierce's interview on The Opinionated 7-Footers podcast, just click on the Spotify link below.