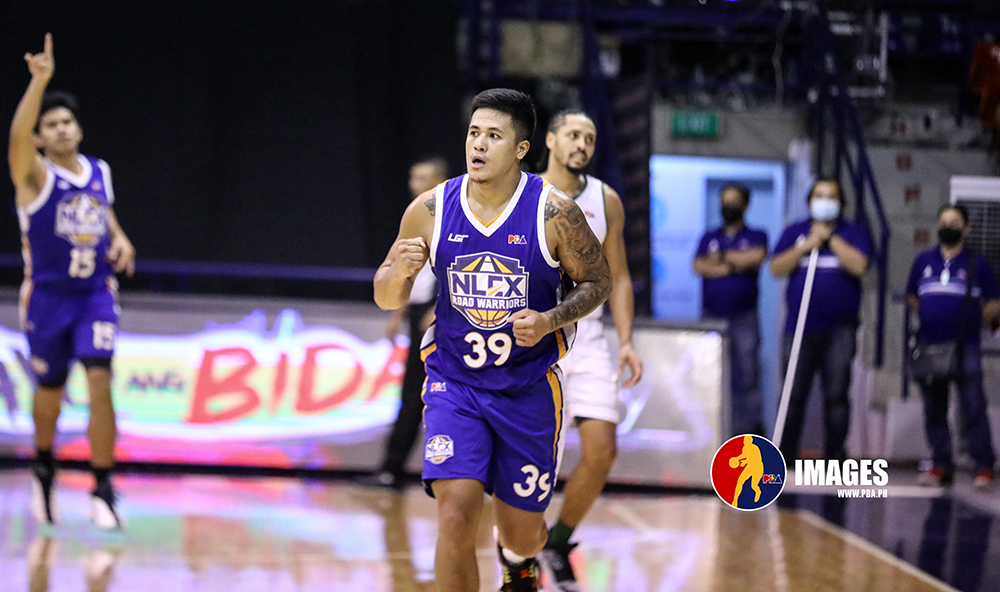 The second day of the 2021 PBA Philippine Cup restart at the Don Honorio Ventura State University Gym in Bacolor, Pampanga will pit the NLEX Road Warriors against the Alaska Aces at 2:00 p.m., followed by a clash between the Rain or Shine Elasto Painters and the Phoenix Super LPG Fuel Masters at 4:35 p.m.
Here are a couple of interesting things to watch for in Thursday's double-header bill.
How's life without Kiefer?
With Kiefer Ravena departing for Japan last August 25 to fix his requirements for his upcoming stint with the B.League's Shiga Lakestars, NLEX will get a glimpse of how life will be without their best player. Ravena is the most complete guard in the PBA right now thanks to his unique blend of scoring, shooting, and playmaking; among players attempting at least five triples a game, Kiefer leads the pack in three-point shooting percentage with 42%.
On top of his efficient outside shooting, Kiefer has also grown leaps and bounds with his playmaking. Per Stats by Ryan, an advanced stats platform for Philippine basketball, the Road Warriors' lead guard is tops in Box Creation (BoxCr), a metric that combines scoring and playmaking to gauge how many scoring opportunities a player creates for his teammates (Learn more about BoxCr here). Kiefer's box creation rating of 12.6 along with an assists average of 6.5 show that he is arguably the best playmaker in the league right now.
NLEX head coach Yeng Guiao said that Kiefer could probably return if they reach the semifinals, but can the team manage to even go that far? Their hopes on doing so will hinge on Kevin Alas, who is currently leading the team in scoring with 18.5 points on 45.8/33.3/85.7 splits for a 56.8% true shooting percentage — a measure of shooting efficiency that combines field goals, three-pointers, and free throws. That is a great showing from Alas in terms of his shooting, but the percentages could go down now that opposing teams' defenses will focus on him.
Having said that, we'll also get to see how improved Alas is with his playmaking. His current numbers of 4.0 assists and an 8.5 box creation rating are already good, but he's facing a huge task now that Kiefer is out of the line-up. Without Kiefer, Alas will go up against a lot of double-teams, and defenders could blitz him more in pick-and-roll situations. His decision-making will be tested, and that's something to look forward to in tomorrow's match-up against Alaska.
But of course, Alas cannot do it all. Someone has to step up, and all signs point towards Jericho Cruz. After an exceptional stint recently with the Guam national team at the 2021 FIBA Asia Cup Qualifiers, many expected that Cruz would turn it up a notch in the next PBA season. The 6-foot-1 guard is only averaging 9.3 points this conference, but the underwhelming scoring production could be caused by his relatively low field goal attempts of only 8.8 per contest. Without Kiefer, Cruz' minutes will increase and he is expected to be more aggressive in getting his touches on offense.
This conference, combo forward Javee Mocon is leading Rain or Shine in rebounds (8.0), assists (3.7), and steals (1.3). He has always been a good rebounder, but his playmaking has been a pleasant surprise for the Elasto Painters. He may have to improve more with his ball-handling to be able to manufacture plays out of the pick-and-roll, but the unselfishness and the court awareness are already noticeable in the 26-year-old's game.
On defense, Mocon has good length with his 6-foot-4 frame, and he has enough mobility to keep up on switches. He exerts real effort on that end of the floor, and he is learning directly from Gabe Norwood, who is arguably the best perimeter defender in the PBA in the past decade. 
But if there's a chink in his armor, Mocon needs to be more efficient with his scoring. In the five games that he has played this conference, Mocon's scoring outputs in each contest are as follows: 22, 18, 12, 7, 0. Mocon's shooting splits of 32.3/30.4/66.7 produce a 42.8 TS%, which is below league average. 
To be fair, the whole Rain or Shine offense is sputtering to start the conference — with no showing worse than their 48-point output in a frustrating loss to Alaska back on July 28.  The only thing keeping them in the top half of the standings is their defense as they are limiting opponents to a league-worst 74.3 points.
Outside of Mocon's 11.8 points, the only player scoring in double-digits for the Elasto Painters is Rey Nambatac, who is averaging 12.8. But Nambatac is also struggling mightily with his shots as he is only producing a 30% overall clip from the field, including 20% from beyond the arc. Offense is the obvious Achilles' heel for the team right now, and that's something that new head coach Chris Gavina and his wards should address starting with their next game against the Fuel Masters.
Advanced Stats are now available for Philippine basketball! Through Ryan Alba's Stats by Ryan, you can now look at team and player advanced stats for the current 2021 PBA Philippine Cup via the Dribble Media website.
Also, check out this glossary for a list of the basketball advanced stats terminologies.
You can also contact Ryan Alba via his Twitter handle (@_alba__).