After firing long-time head coach Brett Brown, the Philadelphia 76ers are now looking at potential list of candidates that includes Mike D'Antoni, Ty Lue and Billy Donovan.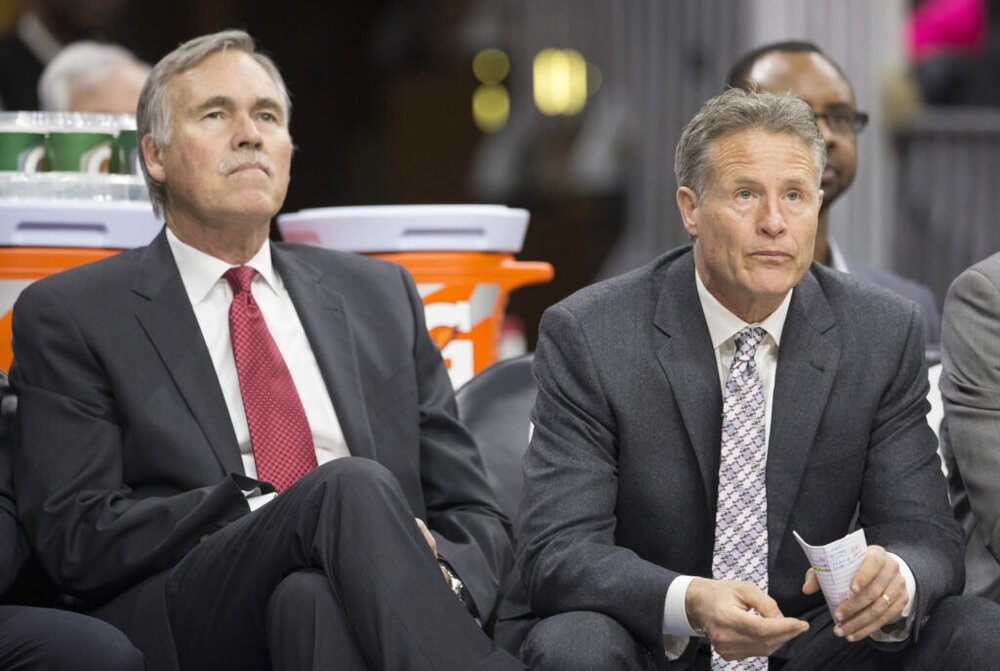 The Sixers may re-unite with former associate head coach Mike D'Antoni. (Photo from The Athletic)
The 76ers front office are now ramping up their search for a new head coach as they have scheduled interviews with three big-name candidates. Shams Charania of The Athletic recently reported that the team will be talking to D'Antoni, Donovan and Lue for the vacant head coach job.
As 76ers GM Elton Brand leads head coaching search, the franchise expects to bring shortlist of candidates — including Mike D'Antoni, Billy Donovan, Ty Lue — to Philadelphia area for next round of interviews.

Details on Inside Pass at @TheAthleticNBA: https://t.co/G3m5wk3G88

— Shams Charania (@ShamsCharania) September 21, 2020
D'Antoni may return to Philly after all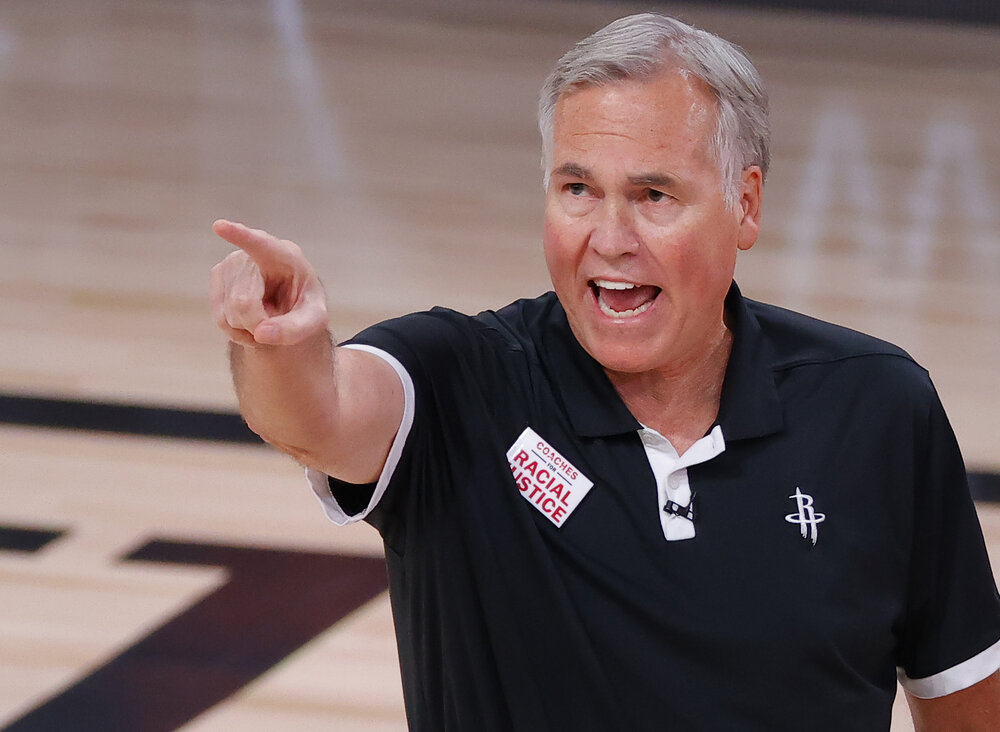 D'Antoni opted not to renew his contract with Houston. (Photo by Kevin C. Cox/Getty Images)
After another early exit in the playoffs, D'Antoni opted not to re-sign with the Houston Rockets. It is a disappointing end to an era, especially with how the seasoned coach brought in the "micro-ball" system to the James Harden-led squad.
But this should open doors for other contending teams to potentially hire D'Antoni, a 69-year old tactician popularly known for his brilliance on offense. He was the mastermind of the "Seven seconds or less" Phoenix Suns group, one of the first teams in the NBA to employ undersized frontcourt line-ups and pace-and-space offense.
D'Antoni is a playoff fixture in the league, and that should help Sixers stars Ben Simmons and Joel Embiid. With the Sixers reiterating that they are not bent on trading either one of their young All-Stars, D'Antoni should get the most out of Simmons and Embiid's potential.
Lue deserves another role as head coach
Lue was the architect of the 2016 Cavaliers championship squad. (Photo from Kyle Terada)
With LeBron James leaving Cleveland in the summer of 2018, the Cavs front office fired Lue early into the following season as they forged a path towards rebuilding. He joined the Los Angeles Clippers this year to serve as assistant coach for Doc Rivers, although that didn't end well as the championship-aspiring Clips bounced out in the semifinals.
But there's no doubt that Lue deserves another shot at a head coaching role, given his potential and his excellent performance with the Cavs. Numerous teams are already setting up interviews with him, but a gig with Philly could be perfect for Lue.
Donovan, who steered the Oklahoma City Thunder to a surprisingly great run this season, is also a candidate for the Sixers job. A successful coach in the collegiate ranks, Donovan was hired by the Thunder in 2015 and has recorded a winning season in each year that he spent with the team.