The Phoenix Super LPG Fuelmasters gave interim coach Topex Robinson his first win as they soundly defeated the Meralco Bolts, 116-98.
Topex Robinson had a winning debut in his first game as Phoenix' new interim coach. (Photo from PBA)
Behind a masterful shooting display from Matthew Wright, the Fuelmasters booked their first win in the All-Filipino cup inside the PBA bubble.
Wright exploded for 36 points, while also adding 4 rebounds and 6 assists to his name. Combo big man Jason Perkins was also a key cog in the win as he tallied 17 points, 9 boards and 5 dimes.
After an opening period that ended with a four-point lead for Phoenix, Meralco would lose steam the rest of the contest. But it was in the third quarter that Phoenix would inflict most of their damage.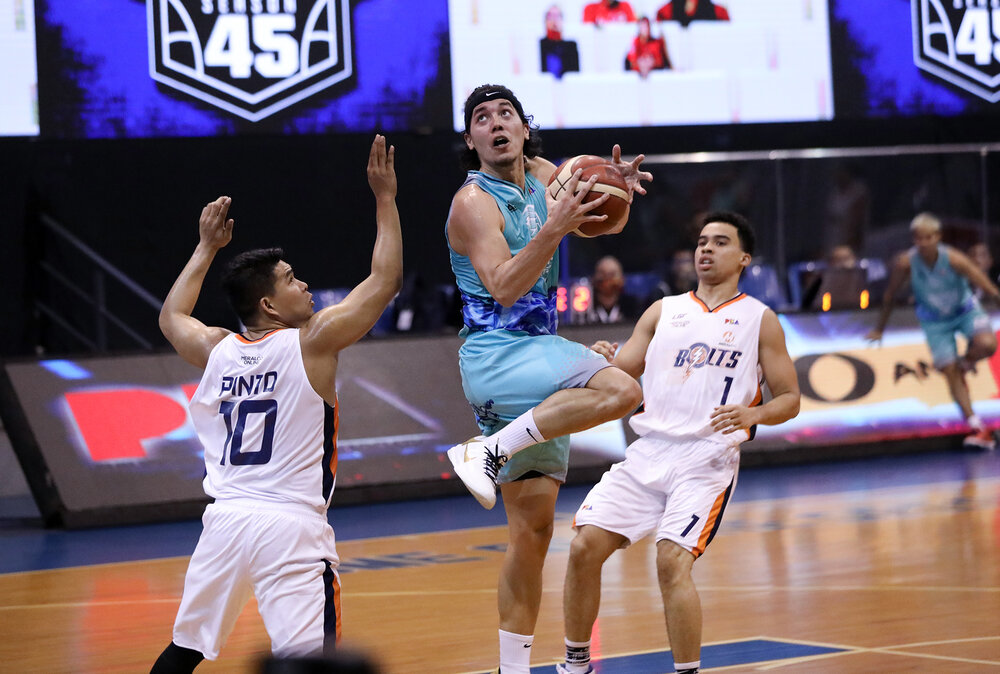 Phoenix' Matthew Wright amassed a game-high 36 points in the win over Meralco. (Photo from PBA)
Wright went on a personal 8-0 run to open up the second half, setting the tone for the whole quarter. The Fuelmasters amassed a whopping total of 39 points in that span, breaking away from Meralco and ultimately sealing the win. Justin Chua added 17 points, and newly-acquired RR Garcia came off the bench to chip in 14 markers.
Veteran power forward Reynel Hugnatan topscored for the Bolts with his 16 points, while Chris Newsome contributed 12 points, 9 rebounds and 5 assists. Meralco's perimeter defense was their problem tonight as they gave up 17 three-pointers to Phoenix.
SCORES
Phoenix (116) – Wright 36, Perkins 17, Chua 17, Garcia 14, Intal 7, Napoles 6, Jazul 5, Rios 4, Marcelo 4, Heruela 3, Reyes 3, Gamboa 0
Meralco (98) – Hugnatan 16, Newsome 12, Quinto 11, Maliksi 11, Salva 10, Hodge 9, Jose 8, Amer 7, Black 6, Pinto 4, Faundo 2, Caram 2, Jackson 0