Damian Lillard is obviously the best clutch shooter in the NBA right now. But who are the other players who rank directly below the Blazers star? We looked at the numbers, and we came up with the list of the most clutch players this 2020-21 NBA season.
Damian Lillard and LeBron James are two of the best clutch performers this season. (Photo by Jaime Valdez-USA TODAY Sports)
There's just no doubt that Damian Lillard thrives in the games' most crucial moments. With his co-stars CJ McCollum and Jusuf Nurkic sitting out a lot of games due to injuries this season, Lillard has been carrying a heavy workload for the Portland Trail Blazers. It's a good thing that this is something that he is already used to doing.
But who are the other best clutch performers this season? James Harden? LeBron James? You'll be very surprised when you see who trails Lillard in this list.
So for us to deliver you this list of most clutch players this season, we consulted Stathead Basketball and came up with this set of criteria:
Field goals made starting from the five-minute mark of the fourth quarter and/or overtime

Minimum of 50 field goal attempts for each player

Lead differential between the two teams doesn't exceed five points
With this set of criteria, let's look at the list of most clutch NBA players this 2020-21 season.
Malcolm Brogdon is averaging 21.5 points for the Pacers this season. (Photo by Mike Ehrmann/Getty Images)
10. Malcolm Brogdon, Indiana Pacers
21 clutch shots made
Since joining the Pacers in 2019, the former Rookie of the Year has grown into a bonafide star. He is currently producing a career-high 21.5 points this season, while shooting a very efficient 41% clip from the three-point line.
The Pacers are performing below expectations as a team this year, but there's no doubt that Brogdon is steadily becoming one of the most efficient scorers we have in the league.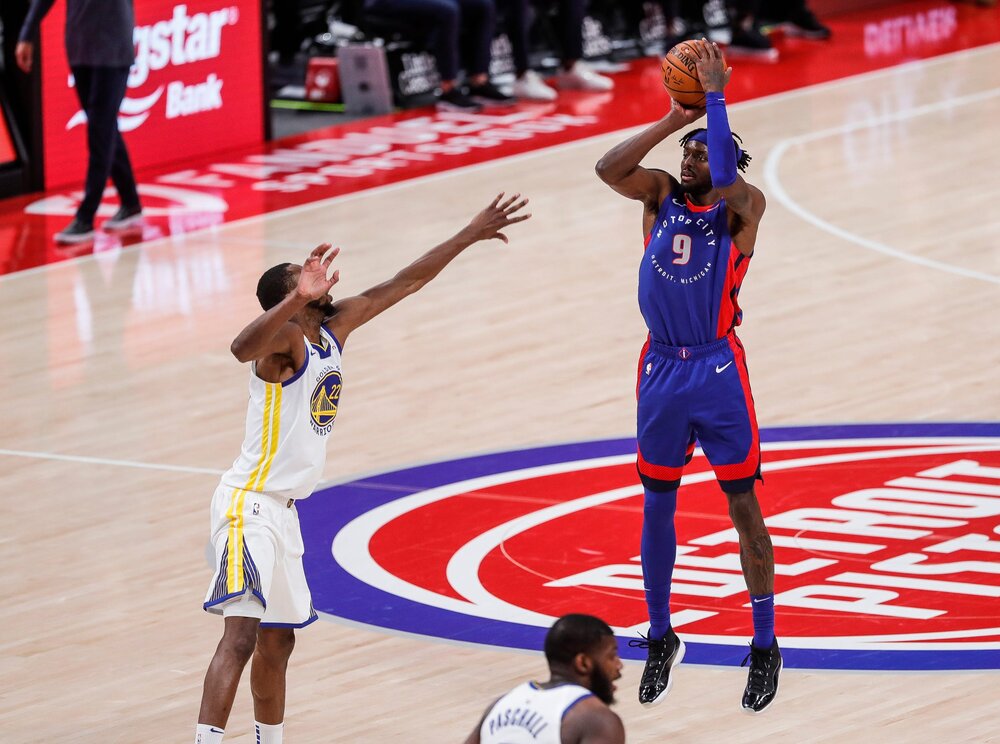 Jerami Grant has become the main star in Detroit. (Photo by Junfu Han/Detroit Free Press)
9. Jerami Grant, Detroit Pistons
24 clutch shots made
Grant, the frontrunner for the Most Improved Player of the Year award this season, is also an excellent clutch performer. He has added tons of weapons to his offensive arsenal, something that we didn't see from him in his first six years in the NBA.
Jayson Tatum and Jaylen Brown both notched All-Star selections this season. (Photo via USA TODAY Sports)
8. Jayson Tatum, Boston Celtics
25 clutch shots made
I was surprised that Tatum was not ranked higher in this list. But then I remembered that he is sharing the offense with Jaylen Brown, who notched his first All-Star appearance this season.
Tatum and Brown have become high-level well-rounded scorers, but they still need more from veteran star Kemba Walker to make some noise come playoff time.
Chris Paul is currently on his first year in Phoenix. (Photo by Richard W. Rodriguez/AP)
7. Chris Paul, Phoenix Suns
26 clutch shots made
Frankly, who is still surprised that the 36-year old Chris Paul is still among the elites at this stage of his career?
James Harden is averaging a career-high 11.2 assists per game this season. (Photo by Wendell Cruz/USA TODAY Sports)
6. James Harden, Brooklyn Nets
27 clutch shots made
Harden has consistently topped this list in the past few years, but his move to the Nets this season means that he is not the only one performing in the clutch for the team.
When Kevin Durant comes back fully-healthy, expect Harden's shots in the clutch to further decrease. He has been content on fulfilling a playmaking role for Durant and Kyrie Irving to rack up the buckets.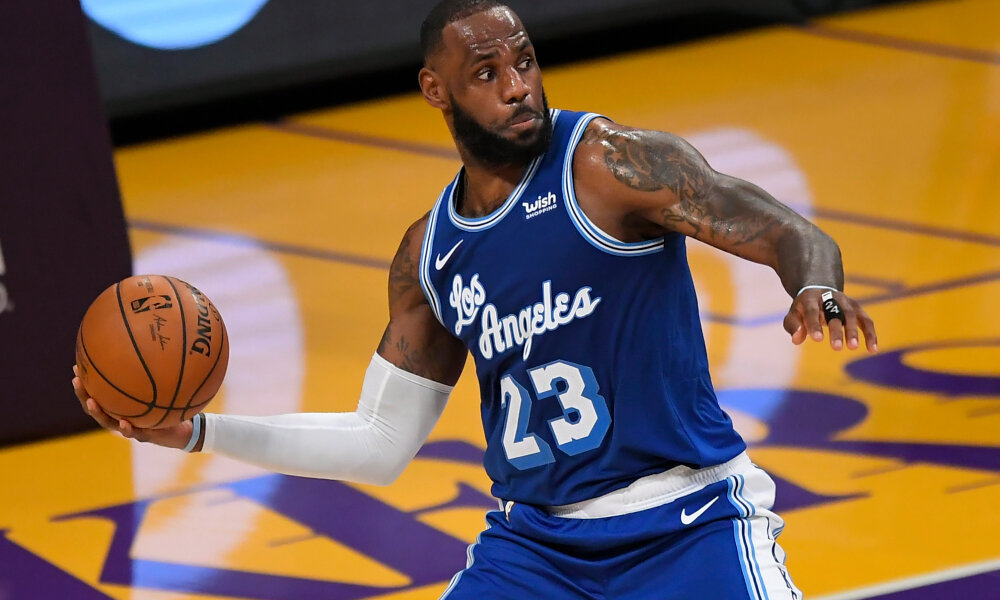 LeBron James is now on his third year with the Lakers. (Photo by John McCoy/Getty Images)
5. LeBron James, Los Angeles Lakers
30 clutch shots made
James sustained an ankle injury that will keep him out for some time, so the likes of Harden and Tatum should overtake him in this list.
But it is during the playoffs that games will matter the most, and the four-time MVP will be healthy by then. We'll come up with an updated ranking after the playoffs end. Expect LeBron's name to be again at the Top Five by then.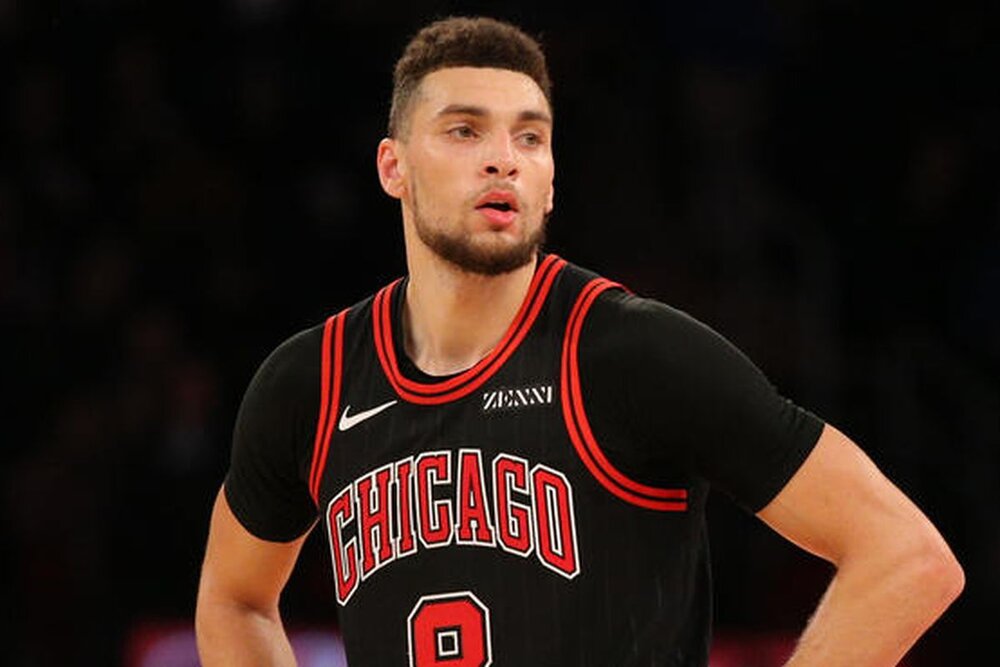 This season, Zach LaVine made it to the All-Star game for the first time in his career. (Photo via Chicago Sun-Times)
4. Zach LaVine, Chicago Bulls
33 clutch shots made
The Bulls have seen their share of massive collapses in fourth-quarters this season. But the blame can't be placed on LaVine's shoulders, especially with how well he is performing in the clutch.
The recent addition of Nikola Vucevic should help address the Bulls' collective woes in the fourth quarter.
Nikola Jokic is having a career-best year for the Nuggets. (Photo by Garrett Ellwood/NBAE via Getty Images)
3. Nikola Jokic, Denver Nuggets
37 clutch shots made
When you think that Jokic couldn't get any better after his brilliant all-around performance last season, the Nuggets star has taken his game to another level this year. Jokic is putting up career-highs on almost every statistical category, including points, rebounds, assists, steals and three-point shooting percentage.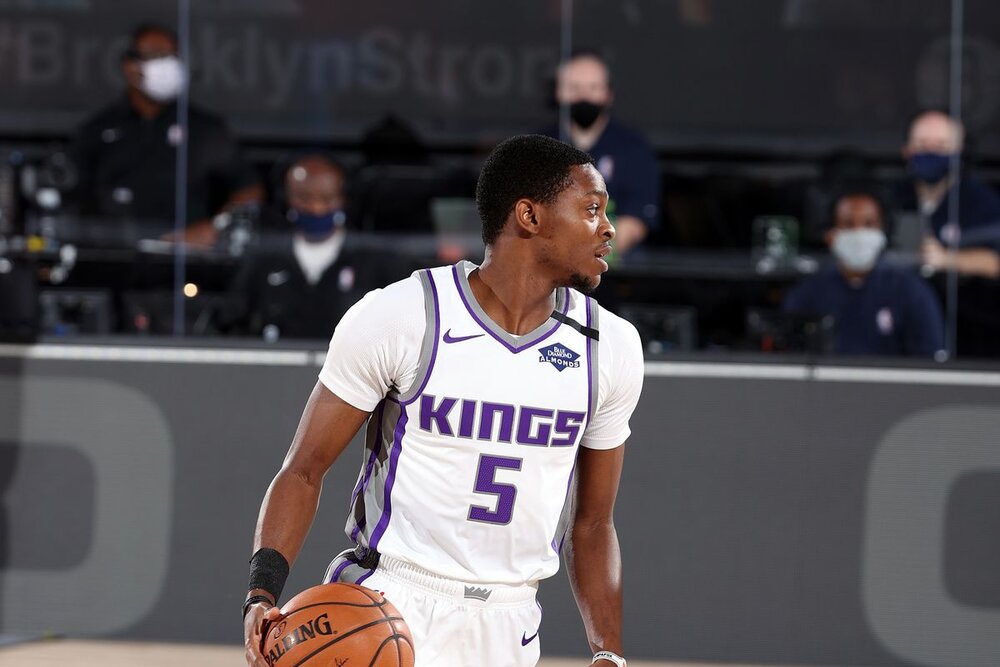 The 23-year old De'Aaron Fox is just on his fourth year in the NBA. (Photo by David Sherman/NBAE via Getty Images)
2. De'Aaron Fox, Sacramento Kings
38 clutch shots made
If only the West didn't have a massive haul of elite backcourt stars, Fox would have been an All-Star this season. The speedy point guard is tallying 24.8 points and 7.2 assists for the Kings, and he has shown this season that he could consistently make and hit shots in the clutch.
Damian Lillard is the best clutch performer this season. (Photo via marca.com)
1. Damian Lillard, Portland Trail Blazers
38 clutch shots made
"Dame Time" is not a myth. It's as real as it ever gets. Lillard is tied with Fox for most clutch shots made this season, but he is at the top of this list because he did it more efficiently (55% clutch FG as opposed to Fox's 48%).
With their recent acquisition of Norman Powell, along with the return of McCollum and Nurkic, let's see if the Blazers now have what it takes to go on a deeper run in the playoffs.