LeBron James and the league-leading Lakers absolutely thrashed the Rockets, while Joel Embiid exploded for 45 points in the Sixers' overtime win against the Heat.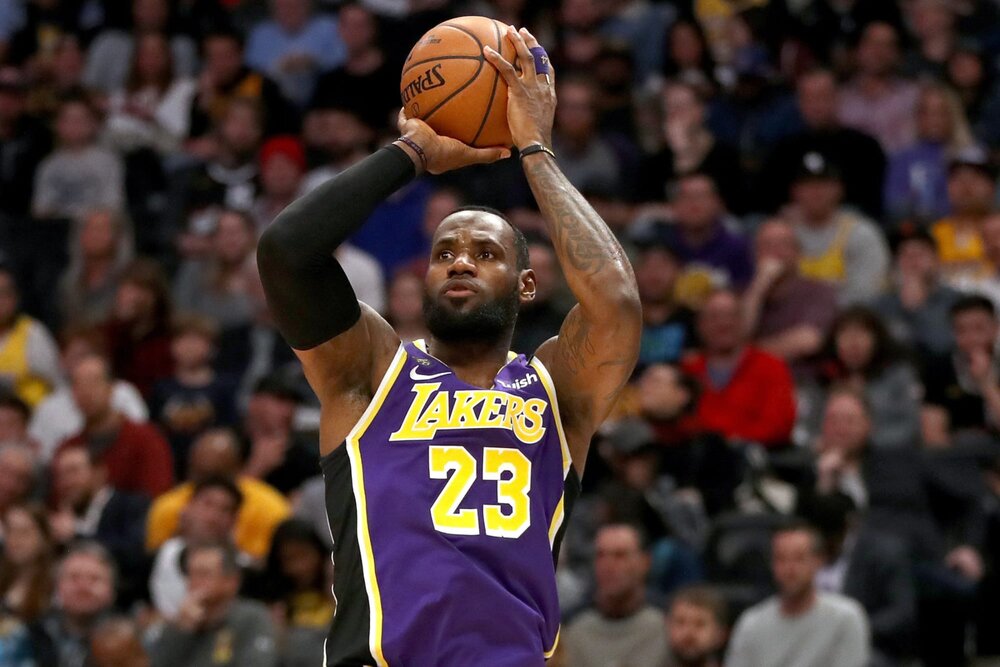 LeBron James drained four triples in the Lakers' win over the Rockets. (Photo via Hoops Habit)
Lakers overpower skidding Rockets
Following a convincing 117-100 victory, the Los Angeles Lakers have defeated the Houston Rockets for the second straight time this season. LeBron James led all scorers with his 26 markers, while also adding 8 rebounds and 5 assists to his tally. The King also hit four triples in the win as the Rockets' defense found no answers for the four-time MVP.
The Lakers, who are now riding a three-game winning streak, finished the first quarter with a 21-point lead. They held the Rockets to only 14 total points during that span, another testament to the defending champs' tremendous effort on the defensive end. The Lakers' biggest lead tonight ballooned to 30 points as they clicked on almost all fronts.
Christian Wood led the charge for the Rockets with 18 points and 8 boards. James Harden had 16 markers, but he made only one of his six attempts from three-point territory.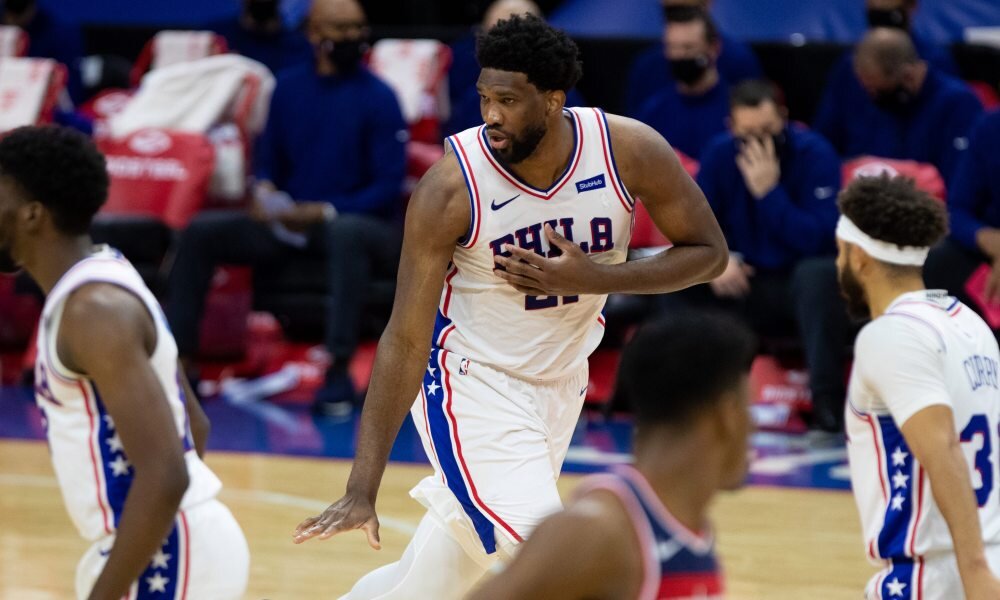 Joel Embiid put up 45 points in the Sixers' win over the Heat. (Photo by Bill Streicher/USA TODAY Sports)
Philly puts away relentless Miami in overtime
Despite not playing with stars Jimmy Butler, Goran Dragic, and Bam Adebayo, the Miami Heat put up a gallant stand before losing a close-call 137-134 contest to the Philadelphia 76ers. Joel Embiid single-handedly carried the Sixers on his back as he finished with a massive stat line of 45 points, 16 rebounds, 4 assists, and 5 steals.
It was not an easy win for the Sixers, especially with Ben Simmons fouling out in the fourth quarter. But Embiid came through when it mattered the most as he made consecutive buckets in regulation and during the overtime period. Danny Green, who has had his recent shooting struggles, drilled nine triples on his way to 29 points.
The Heat drew a 34-point outing from sophomore guard Tyler Herro, while Duncan Robinson and Gabe Vincent chipped in 26 and 24 markers, respectively. Precious Achiuwa, who started in the place of Adebayo, tallied his first career double-double with 17 points and 13 boards.
Other games around the league:
Utah Jazz turned back the Cleveland Cavaliers, 117-87
Brooklyn Nets defeated the Denver Nuggets, 122-116
San Antonio Spurs beat the Oklahoma City Thunder, 112-102