With the 2021 NBA Trade Deadline happening today, we came up with a list of the 10 most traded players in NBA history.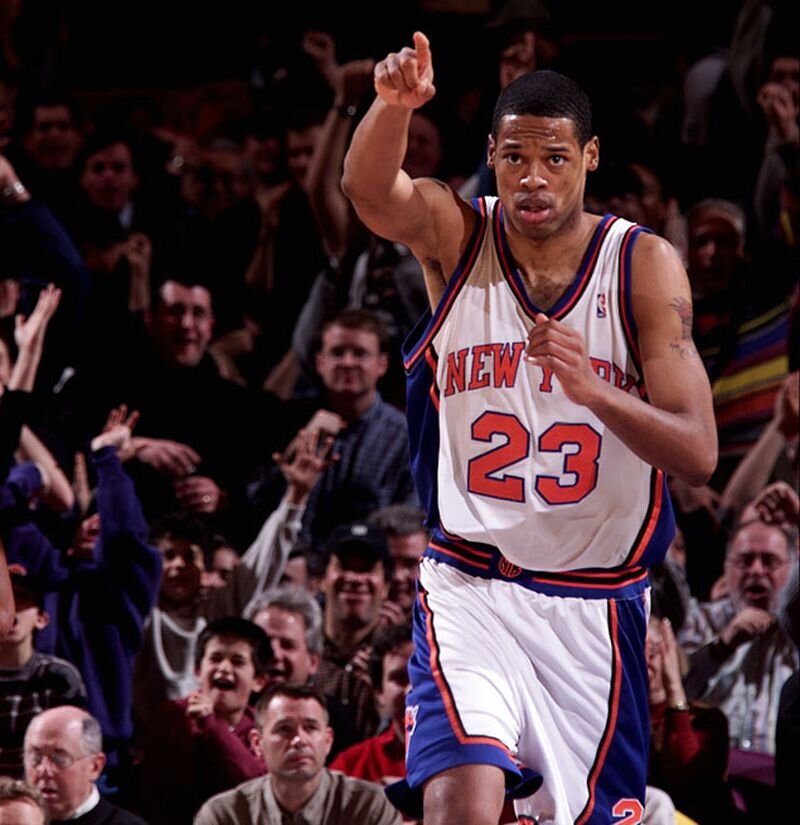 Marcus Camby is one of the most-traded NBA players. (Photo by Linda Cataffo for New York Daily News)
Who are the most traded players in NBA history?
A large number of the most traded NBA players consists of high-level role players who commit to bringing in the valuable intangibles on both ends of the court. Some of them never reached superstar status, but they are coveted for their exceptional ability to do a "little bit of everything."
Having said that, let's look at the list of the most traded NBA players in league history.
Trevor Ariza won a championship with the Kobe Bryant-led Lakers in 2009. (Photo by Elsa/Getty Images)
1. Trevor Ariza – 9
With the recent trade that landed Ariza with the Miami Heat, he will now be playing for his 10th team in the NBA. That doesn't mean that Ariza is not a good player. It's actually quite the opposite.
Some of the players who bounce from one team to another deal with on and off-court issues that mar their production. But multiple teams always trade for Ariza to acquire his defensive prowess and his improving-ability to space out the floor with his three-point shot.
Ariza's glory days came when he won a championship with the Kobe Bryant-led Los Angeles Lakers in 2009. Still, the veteran forward is a widely-sought-after 3-and-D player until now.
Chris Gatling was a one-time NBA All-Star. (Photo by Eileen Blass/USA TODAY Sports)
2. Chris Gatling – 8
Gatling may be more known as one of the first NBA players to regularly wear headbands on the court. However, the bruising forward was a consistent scorer during his prime years, and he even notched an All-Star appearance in 1997.
Gatling was moved eight times during his 11-year career, making him the second most traded NBA player.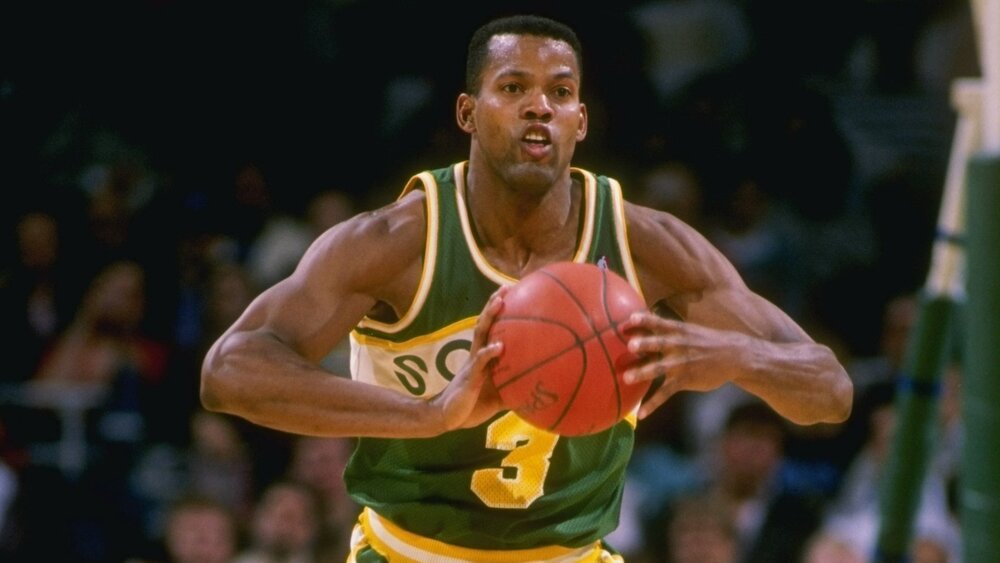 Dale Ellis was one of the best players that suited up for the Seattle Supersonics. (Photo via NBA.com)
3. Dale Ellis – 8
Ellis is undoubtedly the best player in this list. During his peak years from 1986-1990, he became one of the most feared scorers in the NBA.
However, it was during the 1988-89 season that Ellis found the highest level of success. He made it to the All-Star Game that year as he tallied a career-best 27.5 points per contest. Ellis also won the Three-Point Shootout contest in 1989, and then was named to the All-NBA Third Team that same year.
Ellis suited up for six franchises in his career, and was traded eight times, tying Gatling for the second most traded player in NBA history.
4. Marcus Camby – 7
Camby was one of the best shot-blockers that the league has seen. He led the NBA in blocks per game in four different seasons, and was named as the Defensive Player of the Year in 2007 when he played for the Carmelo Anthony-led Denver Nuggets.
Camby was an integral piece for the New York Knicks team that made it to the NBA Finals in 1999. He was traded seven times during his career, making him one of the most traded players in NBA history.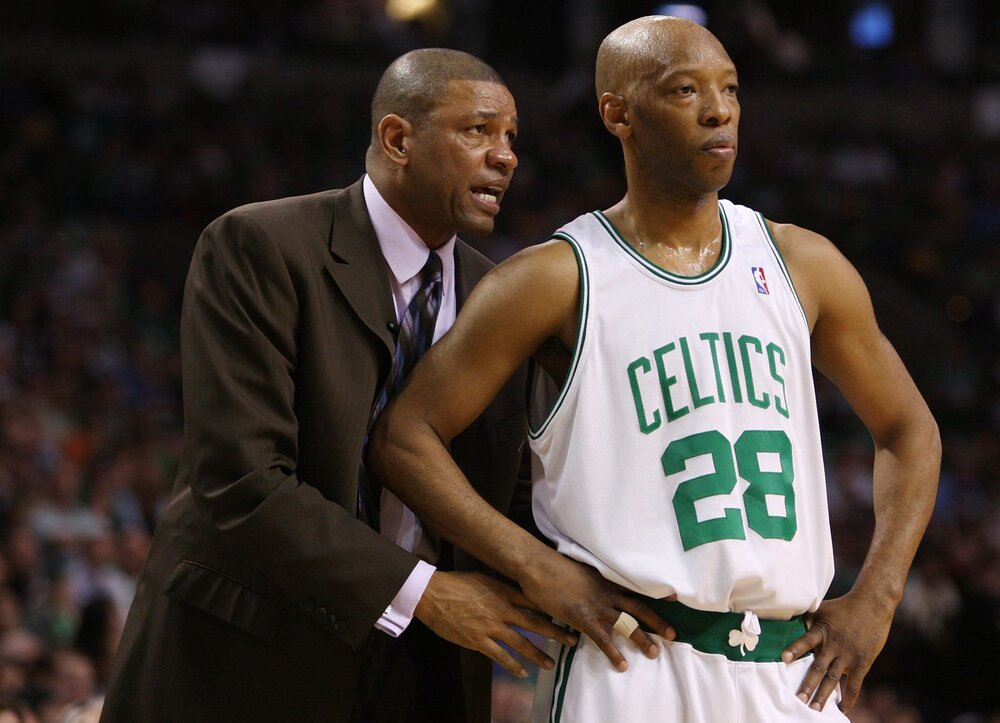 Sam Cassell made it to the NBA All-Star Game in 2003. (Photo via FanSided)
5. Sam Cassell – 7
In terms of championships, Cassell is the most successful player in this list. He won two championships with the Houston Rockets (1994, 1995), then won another with the Boston Celtics in 2008.
Cassell is now serving as assistant coach under Philadelphia 76ers head coach Doc Rivers. Interestingly, Rivers coached Cassell as his back-up point guard when they defeated the Lakers in the 2008 NBA Finals.
6-10
6. Joe Smith – traded 7 times
7. Jim Jackson – traded 7 times
8. Luke Ridnour – traded 7 times
9. Otis Thorpe – traded 7 times
10. Don MacLean – traded 7 times
SUBSCRIBE TO DRIBBLE MEDIA'S YOUTUBE CHANNEL FOR THE LATEST SNEAKER UNBOXING AND REVIEWS!