Three of the five highest scoring performances in NCAA championship game history were put by former UCLA Bruins players.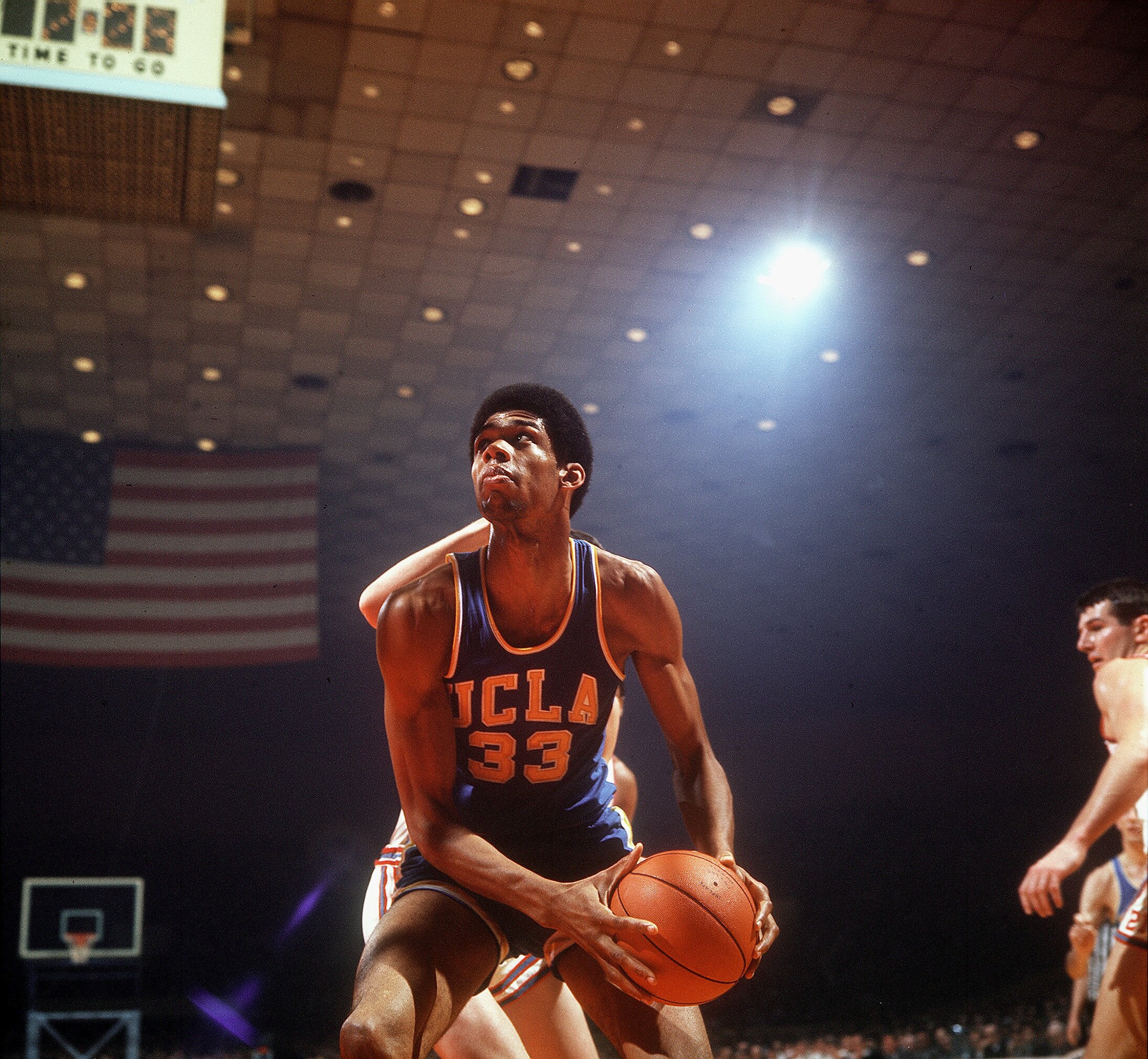 Kareem Abdul-Jabbar, also known as Lew Alcindor back then, won three NCAA championships in UCLA. (Photo via NCAA.com)
The NCAA tournament is coined with the phrase "March Madness" for a reason. Almost every single game comes with a crazy twist and turn of events that keeps everyone on the edge of their seats.
The tournament is also a breeding ground for the many glorious individual performances that stand the test of time. Among them are the best scoring performances in NCAA championship game history, which we listed down below.
What are the highest-scoring individual performances in NCAA championship game history?
John Morton only played a total of three seasons in the NBA. (Photo by Gary Stewart/AP)
5. John Morton, Seton Hall
35 points (1989)
Morton played all four years of his collegiate career with the Seton Hall Pirates. Coached by the legendary P.J. Carlesimo, Seton Hall made it to the second round of the NCAA tournament in Morton's third year with the team, then followed it up with an inspired run to the championship game the following season.
In the 1989 NCAA championship game, Morton scored a game-high 35 points for Seton Hall but it was not enough to defeat the Michigan Wolverines, which was headlined by Glen Rice's 34 points. Morton went on to play in the NBA, but lasted only three seasons before he took his talents overseas.
Morton's 35-point outing is the fifth-highest scoring performance in NCAA championship history.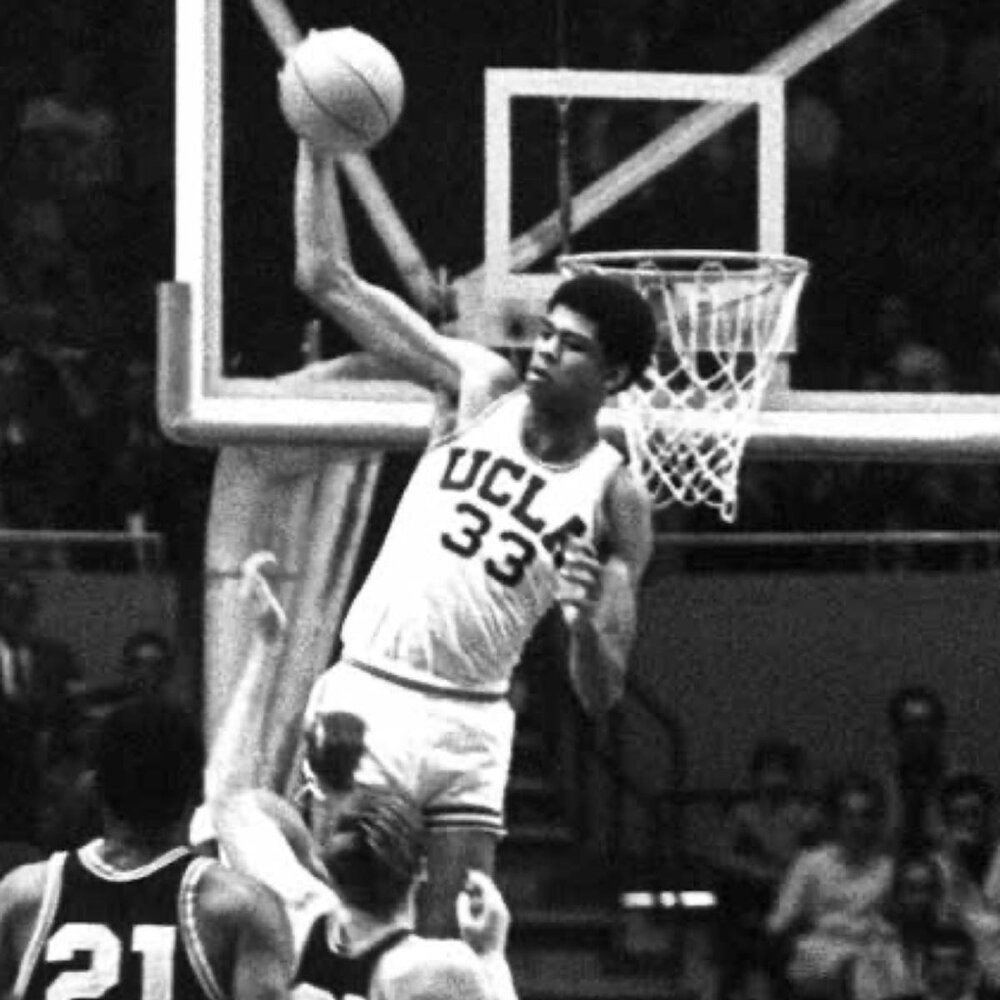 Alcindor's No. 33 jersey was retired by UCLA. (Photo courtesy of UCLA Athletics)
4. Lew Alcindor, UCLA
37 points (1969)
Alcindor, who eventually changed his name to Kareem Abdul-Jabbar later on, was a story of success during his collegiate days with the UCLA Bruins. He led UCLA to three straight national championships, and was named as the National College Player of the Year from 1967-1969.
Alcindor was in the peak of his powers in 1969, which happened to be his last year in UCLA before moving up to the NBA. Coming off two straight championships, Alcindor again showed his might in the 1969 NCAA championship game when he put up 37 points to tow UCLA to a 92-72 win over the Purdue Boilermakers.
Alcindor went on to build a winning career in the NBA, and became the league's all-time leading scorer and also topped the list of the 7-footers with the most career assists.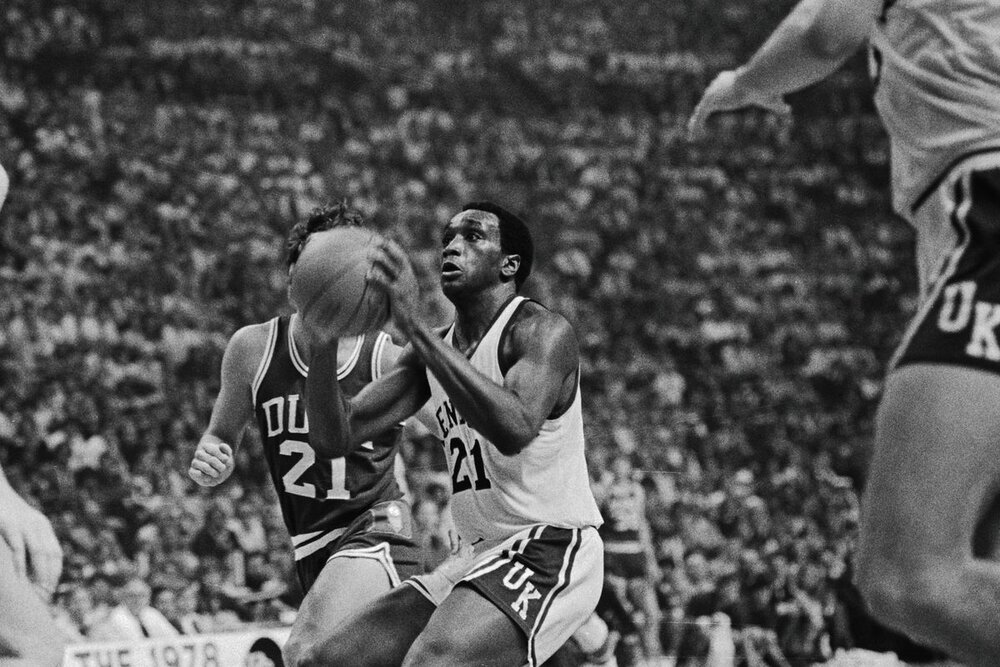 Jack Givens was the 16th overall pick in the 1978 NBA Draft. (Photo via SB Nation)
3. Jack Givens, Kentucky
41 points (1978)
Often dubbed as Kentucky's "Legendary Lefty", Givens was a gifted scorer with a sweet-looking shooting form. However, Givens lasted only two seasons in the NBA before playing overseas in Italy, Belgium and Japan.
In a rivalry game between two powerhouse schools for the 1978 NCAA championship trophy, the Kentucky Wildcats defeated the Duke Blue Devils via a 94-88 decision. Givens produced a game-high 41 points, which is the third-highest scoring performance in NCAA championship game history.
Gail Goodrich was a five-time NBA All-Star. (Photo via NBA.com)
2. Gail Goodrich, UCLA
42 points (1965)
Goodrich was a star under legendary UCLA head coach John Wooden, and their partnership produced two NCAA championships. Goodrich averaged 24.8 points in his last year in UCLA back in 1965. It was also during that season that he came up with a 42-point performance in the 1965 NCAA championship game, leading UCLA past Michigan.
Goodrich also had an illustrious career in the NBA, having been selected to five All-Star appearances and winning the championship in 1972.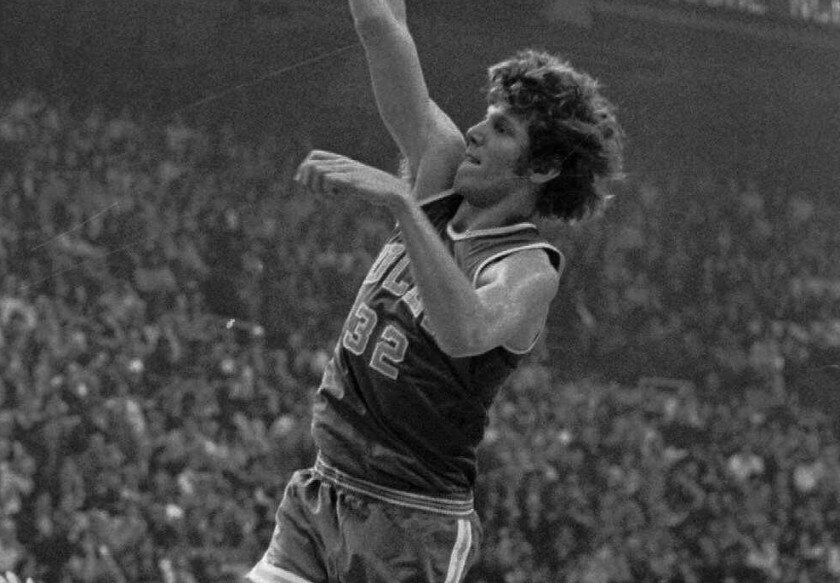 Bill Walton won the NBA MVP award in 1978. (Photo/AP)
1. Bill Walton, UCLA
44 points (1973)
After the departure of Alcindor in 1969, UCLA had the luxury of bringing in another high-level big man in Bill Walton. Like Alcindor, Walton was named as the College Player of the Year three times, while steering UCLA to two straight championships in 1972 and 1973.
It was in the 1973 NCAA championship game that Walton put up a historic 21-22 field goal shooting display to notch 44 points in UCLA's 87-66 lopsided victory over Memphis State. Walton's 44-point night in 1973 is the highest scoring individual performance in NCAA championship game history.