In his last year as an NBA player, future Hall of Famer Vince Carter has been honored with the Sportsmanship Award.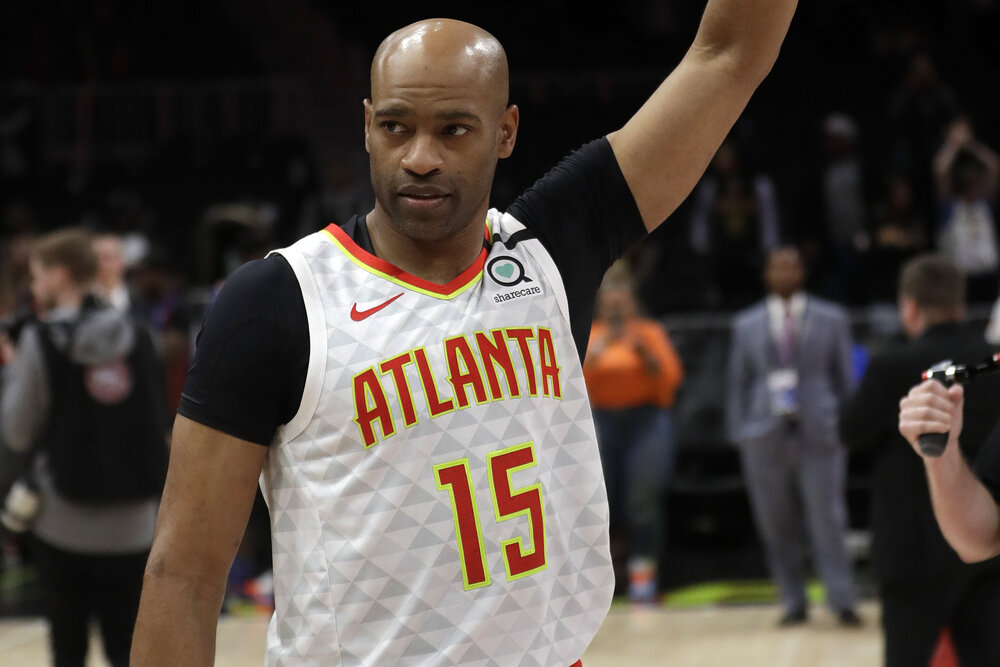 Atlanta Hawks forward Vince Carter has won the 2019-20 NBA Sportsmanship Award. (Photo by John Bazemore/AP)
The NBA has formally announced that Carter, a 22-year veteran, has won the Sportsmanship Award this season. The 43-year old Carter suited up for the Hawks this year, logging in 14.6 minutes in the 60 games that he played for the team.
Congratulations to Vince Carter on being awarded the 2019/20 NBA Sportsmanship Award! pic.twitter.com/Wndu28jDAd

— NBA Canada (@NBACanada) October 1, 2020
Carter, an eight-time All-Star, also announced last June that he has retired from the NBA. It concludes his long productive career in the league, in which he played for the Toronto Raptors, New Jersey (Brooklyn) Nets, Orlando Magic, Phoenix Suns, Dallas Mavericks, Memphis Grizzlies, Sacramento Kings, and most recently, the Hawks.
Dubbed as "Vinsanity" and "Half Man/Half Amazing", Carter has given basketball fans countless memorable plays and highlight dunks. Starting his career as an athletic slasher and high-flyer, he grew into one of the best all-around scorers that the NBA has seen.
Multiple injuries robbed Carter of his peak years, but he spent the twilight stages of his career by mentoring young players and being a solid veteran presence in the locker room.
To relive the crazy Vinsanity era, watch Carter himself rank the best dunks of his career.