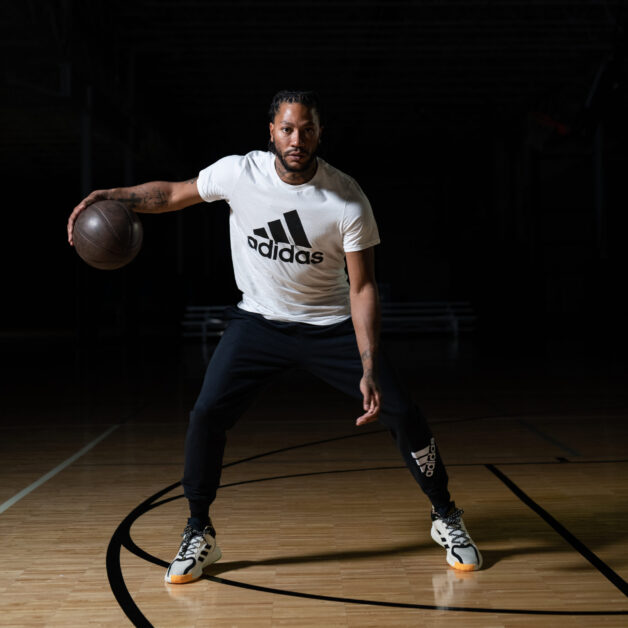 Injuries will always be a sorrowful part of the basketball world. They could be caused by unforeseen accidents or from athletes' quirks and work habits.
Nonetheless, even the healthiest and most disciplined players are bound to suffer from injuries at some point. There were also others who just could not catch a break as they found themselves getting injured repetitively. Unfortunately, countless injury-plagued athletes are getting robbed of their prime years while some did not even have the chance to reach stardom.
Take NBA star Derrick Rose as an example. At the young age of 22, Rose already achieved a rare feat: getting crowned as the youngest Most Valuable Player in NBA history.
The 2008 first overall pick led the Chicago Bulls to a 62-20 win-loss slate during the 2010-2011 season, which became the franchise's best regular-season record since the Michael Jordan era. The future was very bright for the Bulls, and they had a 22-year-old MVP leading the way for them.
Unfortunately, everything went downhill for the Bulls superstar after a devastating torn ACL injury he sustained in a 2012 playoff game against the Philadelphia 76ers. The then-25-year-old attempted to make a return during the 2013-2014 season. However, the redemption fell short as Rose played only 10 games before suffering a torn meniscus in his right knee.
Regrettably for Rose and the fans, the basketball world got robbed of what could have been one of the best prime years of an NBA superstar. 
But who exactly to blame for Rose's misfortunes?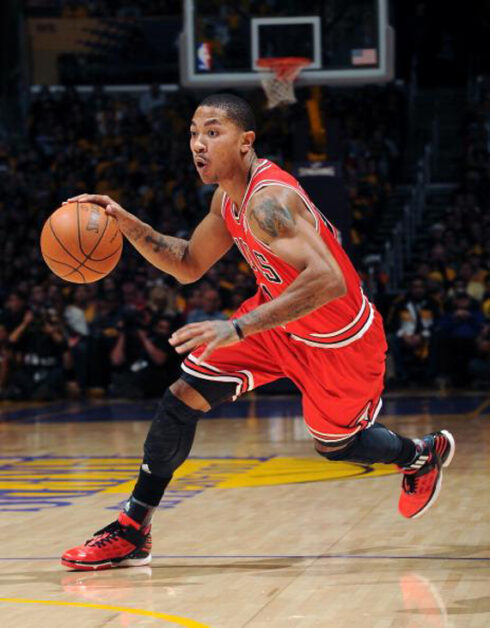 Many fans were quick to point their fingers at the then-Bulls head coach Tom Thibodeau. It was believed that if Thibodeau checked Rose out of that Sixers game sooner, the injury would not have taken place. However, that did not happen.
Though it could be a regretful moment, sustaining an injury with one minute left in the game is still a 50-50 situation. Meaning to say, there was still a great chance that Rose would not have sustained an injury even if he stayed in the game.
So hypothetically speaking, the injury occurred either because it was purely an accident or it was something that was already building up for quite some time. That is where Rose's playing style could be linked.
Rose is basically a mutant in a 6-foot-2 body. The three-time All-Star is known for several attributes: sick handles, top-notch speed, unmatched explosiveness, and mad athleticism.
But despite his effectiveness, Rose had a major flaw in his game — his landing.
If you'll closely watch Rose's highlights, his tendency to land awkwardly on one foot is really bothersome. Landing on one foot is unsightly and dangerous but doing it on a nightly basis could really jeopardize a career. Unfortunately for Rose, landing awkwardly on one foot is not a mere accident but a habit. It was a habit that consistently strained his knees by forcing them to carry the weight and act as a shock absorber.
Granted that the former MVP had a pretty dangerous quirk that almost cost him his career, that is where external elements must function. This might not have become a talk of the town back then but during Rose's darkest moments, he also had some of his signature line's worst-performing pairs.
We are not trying to throw stones at adidas' backyard. However, defining the essence of having a signature pair is more than just branding the athlete's name or just for endorsements. Signature pairs are designed and built to conform to the athletes' overall attributes, which also include their playing style. 
Apparently, that did not exactly materialize with Rose. The second installment of the D Rose line was released in 2011, the adidas AdiZero Rose 2. It was basically a second coming of the then-famous adidas Crazylight. While a lot of ballers went gaga over the Crazylight due to its innovative superb lightweightness, its technology was not exactly what Rose needed at that time.
Unfortunately, the AdiZero Rose 2 was lackluster. It had good takeaways but overall, it was not just perfect for Rose.
Even though it was reinforced by an EVA molded midsole, the pair's cushion setup was good but not fantastic enough. Along with that, the uppers are made of SprintWeb technology, a synthetic material that was basically designed to shed some weight. Lastly, the hybrid traction pattern was divided into radial-like herringbone and volcanic patterns. 
Given that Rose tended to put a lot of pressure on one foot, which basically caused the toll of his knees, it was a no-brainer that he needed a better and more responsive cushion set up. Also, the SprintWeb was too firm and stiff for Rose, which left him a lesser breathing room for movements. That's not to mention that the traction was not aggressive enough to handle Rose's shifty movements.
Adidas became so obsessed with making sneakers lighter that the brand somehow became one of the major contributors to Rose's injuries. It's not that the brand could change DRose's mannerisms. However, they could have implemented things better to at least lessen the chances of Rose getting injured. 
Nonetheless, despite repeating the same mistakes with the succeeding releases, adidas could finally make a sigh of relief when the Boost technology was born in 2013. 
The Boost technology was an absolute savior and a glimmer of hope. So, when the top-tier cushion setup was finally implemented in Rose's signature pair, things started to get a bit smoother. Although the first installation of Boost which took place in adidas D Rose 5 did not really go well since the overall performance of the pair was not good, the turning point happened two releases after.
When the adidas D Rose 7 made its appearance in 2016, it immediately became an instant favorite. The uppers were made with soft yet durable textile and were integrated with TPU medial support for better lockdown. 
The cushion was made perfect with the implementation of Boost technology, which is still being used in the D Rose line up to this point.
However, the best takeaway of the pair was its traction. The transition from the shallow and slippery traction into deep and aggressive traction was perfect. It was even considered as one of the best tractions up to this point and was even re-issued in the adidas D Rose 11. 
The D Rose 7 was an absolute beast on the court and also had pleasing aesthetics, just like how Rose wanted his sneakers to be. The D Rose 7 was even crowned as the best sneaker from the D Rose line.
Fortunately, when adidas finally properly aligned the perfect setup for Rose, they never looked back and continued producing good-performing sneakers for the 2011 MVP. Still, the D Rose 7 remains the best shoe in the former MVP's signature line.
Most importantly, the Chicago native finally made a huge splash in the league as he is looking healthier and healthier each season. 
---
SUBSCRIBE TO THE DM KICKS YOUTUBE CHANNEL FOR THE LATEST SNEAKER UNBOXING AND REVIEWS!