Two-time MVP and three-time champion Stephen Curry will have his own brand under the umbrella of American brand, Under Armour.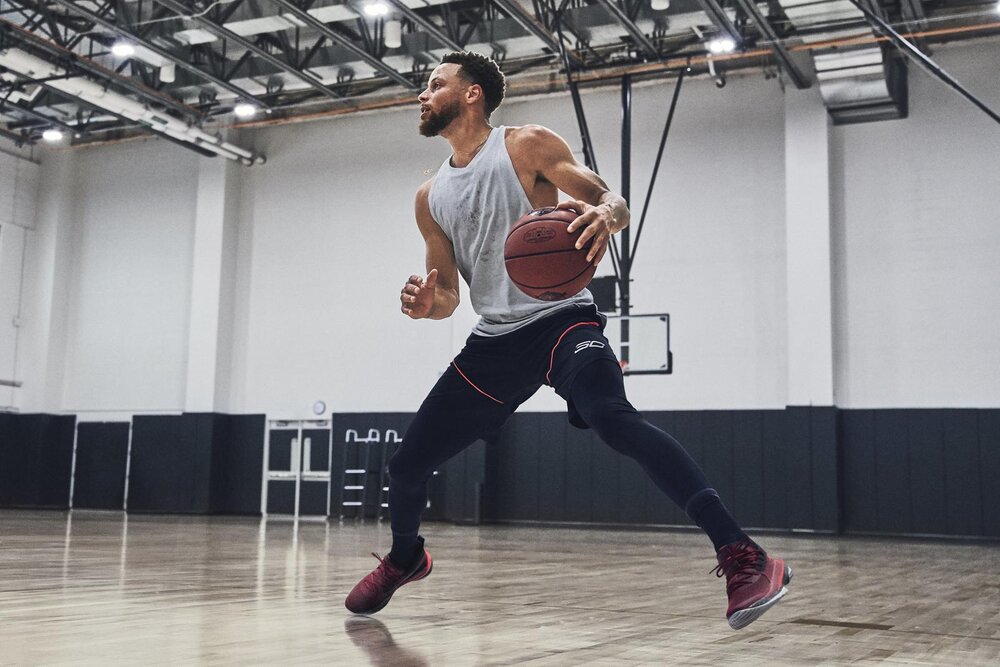 Photo courtesy of Under Armour
Where it all started
The Golden State Warriors superstar signed a two-year US$8 million contract with Kevin Plank's Under Armour way back in 2013. Two years later, the six-time All-Star signed a lucrative deal that will run through 2024 at about US$20 million annually, undoubtedly making him the face of the brand.
Photo by Jose Carlos Fajardo/The Mercury News
Stephen Curry wore the famous brand, Nike, during his first four years as a pro. But according to reports, the relationship between the two ended in 2013 due to "unprofessional" incidents and lack of quality offers, which made the superstar sign with Under Armour. The pitch meeting became a minor disaster for Steph and his father, Dell.
"The pitch meeting, according to Steph's father Dell, who was present, kicked off with one Nike official accidentally addressing Stephen as 'Steph-on,' the moniker, of course, of Steve Urkel's alter ego in Family Matters. 'I heard some people pronounce his name wrong before,' says Dell. 'I wasn't surprised. I was surprised that I didn't get a correction.'

It got worse from there. A PowerPoint slide featured [Oklahoma City Thunder forward] Kevin Durant's name, presumably left on by accident, presumably residue from repurposed materials. 'I stopped paying attention after that,' Dell says. Though Dell resolved to 'keep a poker face,' throughout the entirety of the pitch, the decision to leave Nike was in the works."
This, however, turned out to be a blessing in disguise for the NBA's first unanimous MVP awardee. Nike seemed not really interested in keeping Curry for good, offering him a US$2.5 million annual contract that didn't include other gigs like hosting a basketball camp, unlike other Nike stars such as Kyrie Irving and Anthony Davis.
Under Armour slides right in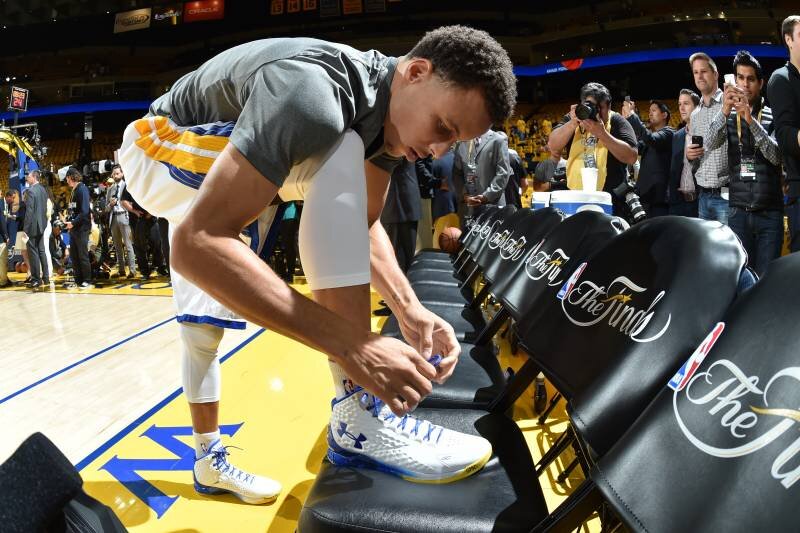 Photo by Andrew D. Bernstein/Getty Images
Plank and Under Armour, on the other hand, were very much willing to give in to Curry's desires, giving the superstar his own basketball camps, and his own signature shoe line.
Curry became one of the most iconic players in NBA history, and won his first MVP and championship in 2015 while donning the Under Armour brand. The American brand's sales skyrocketed with as Steph's name rose to prominence.
With Curry becoming the recipe of success and the brand's hidden gem, it's the right time for Under Armour to reward their poster child. Just like Michael Jordan and Nike, Curry will have his own brand under Under Armour's umbrella.
Stephen Curry will soon have his own brand at Under Armour, per https://t.co/pQbtAqjA3S

"Stephen Curry will soon have his own brand under the umbrella of Under Armour, just like how Michael Jordan has his Jordan Brand at Nike." pic.twitter.com/B5thOfCw5y

— NBA Central (@TheNBACentral) August 7, 2020
Under Armour confirmed that the brand will have its own logo, and will no longer have the "UA" logo in the upcoming Curry shoes. Even though its success is yet to be witnessed, this will be a huge accomplishment for both Steph and Under Armour.