With the Phoenix Suns and the Milwaukee Bucks currently in the thick of their 2021 NBA Finals match-up, let's look at the NBA players with most career playoff games without a championship.
A championship ring is the landmark achievement of every basketball player. Throughout the years, certain NBA players have cemented their legacies by winning a championship with their respective teams. From the likes of Bill Russell, Larry Bird, Magic Johnson, Michael Jordan, to Kobe Bryant and LeBron James, just to name a few. They were able to conquer the league with this remarkable feat.
However, not all distinct players were able to achieve this kind of feat in their careers. Let's get to meet several NBA players and a few Hall of Famers with the most playoff games without winning a championship.
Get your YouTube search bar ready to watch the highlight reels of these players.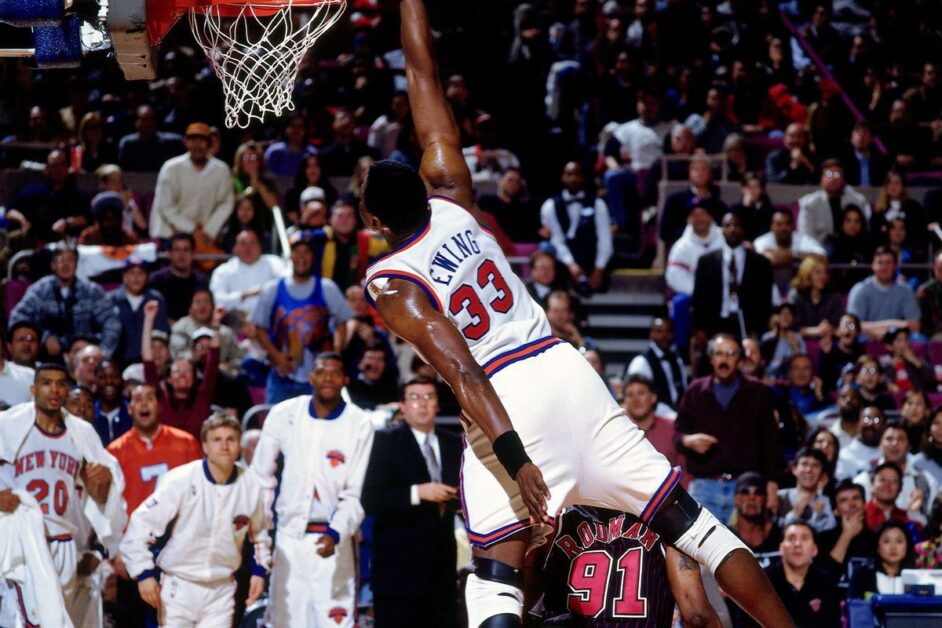 10. Patrick Ewing & George Hill – 139 games
Tied for the 10th spot are George Hill and Patrick Ewing. The former is an established guard in today's game while the latter is a New York Legend.
Hill has proven that he could be a reliable point guard for several teams through the years. Hill played for teams like the Pacers, Suns, Spurs, 76ers, and the Cavaliers in which he played his first and only Finals series in 2018 (Yes, we don't forget those free throws). He averaged 11.4 points and 2.3 assists in all his playoff stints.
Ewing, on the other hand, is a Knicks icon. He was the face of Madison Garden in the 90s. He led the Knicks to several Eastern Conference Finals and two NBA Finals appearances in 1994 and 1999. He also had a short stint for Orlando in 2002 where he played four playoff games. The "Hoya Destroyer" now coaches for his alma mater Georgetown Hoyas basketball team.
9. Jeff Hornacek – 140 games
Just like Ewing, Hornacek is also a well-known basketball persona in the 90s. He was drafted in 1986 by the Phoenix Suns. His most notable years as a pro was playing as a guard for the Utah Jazz where he suited up from 1994 to 2000 alongside fellow Utah greats like John Stockton and Karl Malone. The Jazz organization then retired his jersey to honor his contribution to the franchise.
One of the keys of his game was his prolific shooting from long range. He could play the 1 or 2 position which makes him a much more lethal guard. Their Stockton and Horn tandem would become one of the best backcourts of that decade. Hornacek truly is one of the most underrated guards in history and will always be remembered in Utah, especially his free throw routine.
8. Cliff Robinson – 141 games
First things first, rest in peace Uncle Cliffy.
Clifford Robinson is the embodiment of a basketball player. Well, I'm not particularly pertaining to skills, but to his build. Go on, search him on google right now and see what I'm talking about. This guy was made in a laboratory which gave him the right height and right amount of muscles added by unbelievable athleticism. These things helped his play stand out.
He played for several teams in his career but the most notable one was his stay in Portland where he earned his first and only All-Star in 1994. Such a great defensive player and a quality forward, Robinson sure was legit on both sides of the court. Sadly, he has joined the basketball gods way too early after passing away in 2020.