After Year 1 of fielding the Kawhi Leonard-Paul George star combo, the Los Angeles Clippers are retooling as they parted ways with long-time head coach Doc Rivers.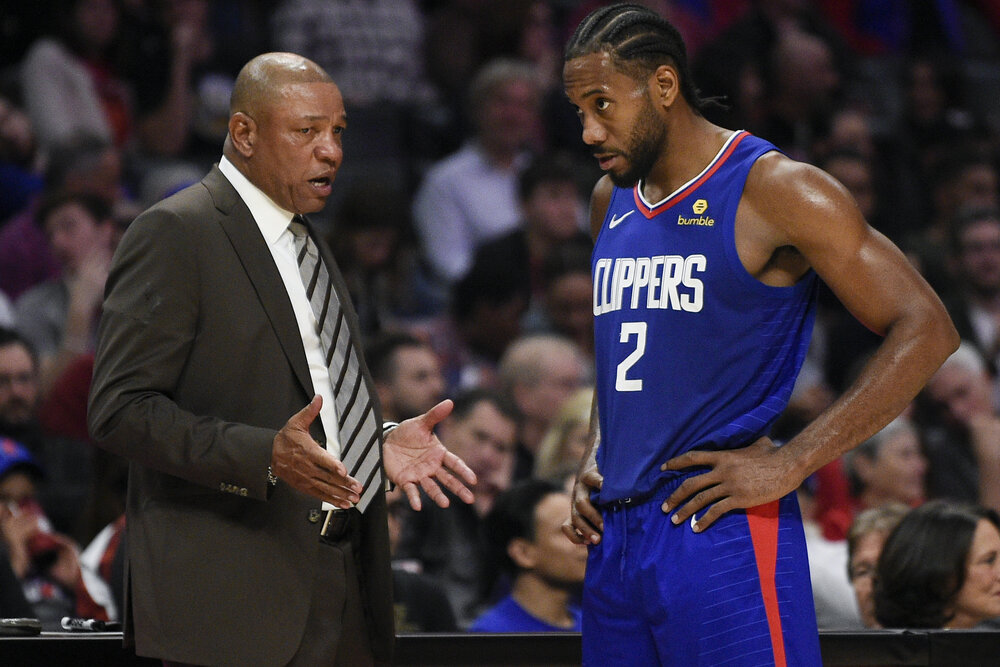 The Los Angeles Clippers fired head coach Doc Rivers after a disappointing exit in the 2020 NBA Playoffs. (Photo by Kelvin Kuo/AP)
After seven years of productive partnership, Rivers and the Clippers are finally parting ways. ESPN's Adrian Wojnarowski termed this development as Rivers "stepping down" from the position, instead of the Clippers firing him. This comes after the team's disappointing semifinal round exit in the playoffs, a failure to chase their championship hopes.
With the head coaching job already vacated, Wojnarowski also reported that the names of Ty Lue and Jeff Van Gundy have propped up as the potential candidates for the position.
Doc Rivers had two years left on his contract, sources tell ESPN. This is a challenging coaching search for Clippers, who are the ultimate win-now team. Among top candidates in the marketplace: Clippers assistant Ty Lue and former Rockets and Knicks coach Jeff Van Gundy. https://t.co/Ov02RYNbK9

— Adrian Wojnarowski (@wojespn) September 28, 2020
Having said that, this should not take away Rivers' spectacular work of making the Clippers a serious contender every year. Rivers led the team to six playoff appearances in the seven years that he spent with them, while also compiling a winning record of 356 wins against only 208 defeats.
However, it's not everyday that you get two prime superstar in Leonard and George to play for your team. The Clippers front office obviously has lofty expectations for this squad, and it will be championship-or-bust mentality for them moving forward.
It also remains to be seen if the Clippers make roster moves in the offseason, but it will be more important for them to develop their chemistry from the inside rather than get external help.