The upper of a basketball or a running sneaker plays an important role in ensuring the breathability and durability of a pair. Read down below to see the best types of uppers for basketball and running shoes.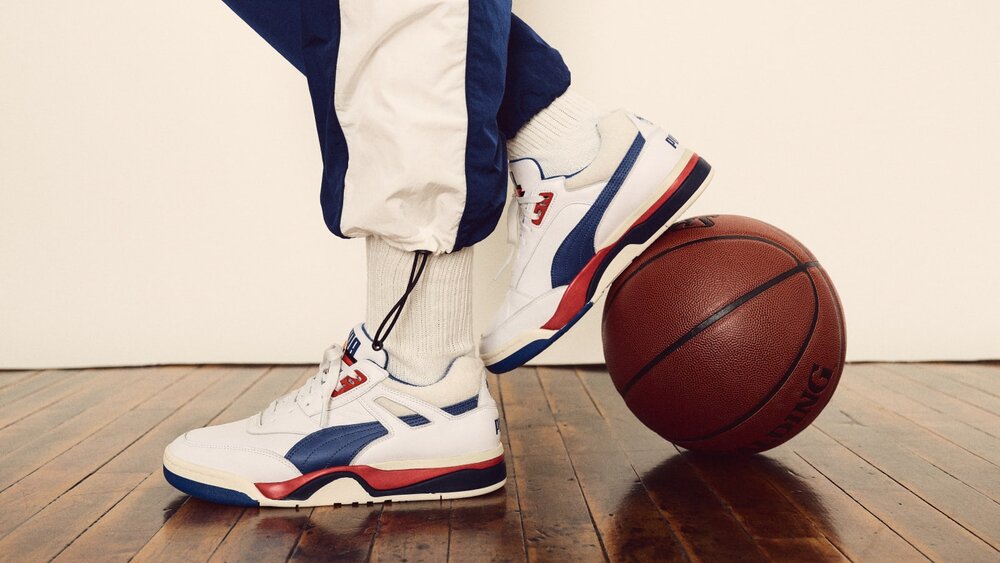 What is a shoe's upper?
In a broader perspective, a shoe always has two main parts: the upper and the sole. By the name itself, the upper is the outer protection that envelopes just about every part of your foot – from the forefoot to the sides and finally to the back of your heel.
To break it down even further, a shoe's upper consists of five different areas namely the:
Quarter
Vamp
Eyelets
Tongue
Toe Cap
Puff
There are some sneaker pairs that make use of different kinds of materials in each area, just like in the case of the Jordan Why Not 0.4, which is NBA star Russell Westbrook's signature shoe with the Jordan Brand.
Still, the bottomline is that having an upper that is implemented with premium materials is an important factor in ensuring the durability of a shoe, especially if it's used for sports like running and basketball.
What are the best types of uppers for running and basketball shoes?
1. Knitted
Known for its very lightweight feel, knitted uppers are among the most-used materials in a performance shoe nowadays. Running shoes were the first ones to utilize knitted uppers, but other sports shoes like basketball sneakers also use this kind of technology.
If you want more breathability and comfort in your uppers, the knitted materials will provide what you want. The drawback with the knitted uppers is that you'll sacrifice durability in the shoe as the lightweight material is more susceptible to abrasions and wear-and-tear.
Examples of sports performance shoes using knitted uppers are the Curry 8 Flow and PUMA Clyde All-Pro Kuzma Low basketball pairs and the Adidas Ultraboost 21 running shoes.
2. Genuine Leather
If you are looking for a high level of durability in your performance shoes, you can start by scouring sneaker shops of pairs that make use of leather uppers. Leather uppers are the direct opposites of knitted uppers in a way that the leather material is heavier and more durable.
Aside from durability, leather uppers actually bring in more breathability than most people expect out of it. It's because they can stretch easily, providing more comfort to the user.
Examples of sports or lifestyle shoes using leather uppers are mostly the ones rolled out by the Jordan Brand. The Air Jordan 5 Low Wings "Class of 2020-21" colorway is a case in point, while the Nike PG 5 basketball shoe utilizes a leather material on the sides of its uppers.
3. Textile
Arguably the most versatile material in this list, it's no wonder why almost every sports shoe utilizes textile uppers. If you see a basketball or a running shoe that has cotton, wool or nylon in its uppers, that means that the sneaker is dressed in a textile material.
According to Sneaker Factory, the main advantage of textile uppers is that they can be implemented with a wide array of designs and patterns. That is exactly what textile uppers are good at. Nothing really stands out from it in terms of its performance because it is very balanced in that facet. However, it is in the aesthetics game that textile uppers sit at the top of this list.
Examples of basketball shoes that feature textile uppers are the Adidas Dame 7 and the Nike Air Zoom BB NXT. As for running shoes, the Adidas Ultraboost 4.0 DNA also uses textile uppers, as well as the Nike Zoom Vaporfly Elite, which rolls out a unique 3D-printed textile.
4. Synthetic Leather
As opposed to genuine leather, synthetic leather is created from man-made materials. It may not be as durable as genuine leather, but synthetic leather also has its own benefits.
It provides a more lightweight feel to the user, which then results in a higher level of breathability in the uppers of the shoe. For runners or basketball players who often complain about quickly feeling a significant amount of heat on their feet when they perform either on the court or at the track, synthetic leather offers more airflow and circulation in its material.
Examples of basketball shoes that use synthetic uppers are the Jordan Jumpman 2021 PF  and the Air Jordan 35. On the other hand, synthetic uppers are integrated into running shoes like the Adidas Runfalcon and the Adidas Pure Boost.
5. Mesh
Constructed from either nylon or polyester yarn, it's no wonder why people would often compare and contrast mesh from knit uppers. They are indeed similar to each other, but they differ in the little details.
First, mesh is not as water-resistant as knit uppers. Mesh uppers are thinner on the surface, but that also allows for higher breathability. Another advantage for mesh uppers is that they are machine-washable, so you can easily clean them when they get stained.
Two examples of basketball shoes that use mesh uppers are the Adidas Harden Vol. 5 and the Nike LeBron 18 Low. Running shoes like the Adidas Duramo 9 and the Nike Air Zoom Pegasus 38 also use mesh uppers.
6. Patent Leather
Usually, you would see patent leather uppers in the iconic lifestyle pairs that Jordan Brand rolls out. You could see patent leather on the uppers of this Air Jordan 11 CMFT Low or this colorway of the Air Jordan 1 High OG.
Patent leather is less expensive than genuine or synthetic leather. It has a glossy look to it, but not a lot of athletic shoes use it for their uppers. 
But if you're looking for a high level of durability that you can afford at a cheaper price, the ever-reliable Adidas Pro Model 2G basketball shoe uses patent leather, as well as the Nike Air Max Plus running and training shoe.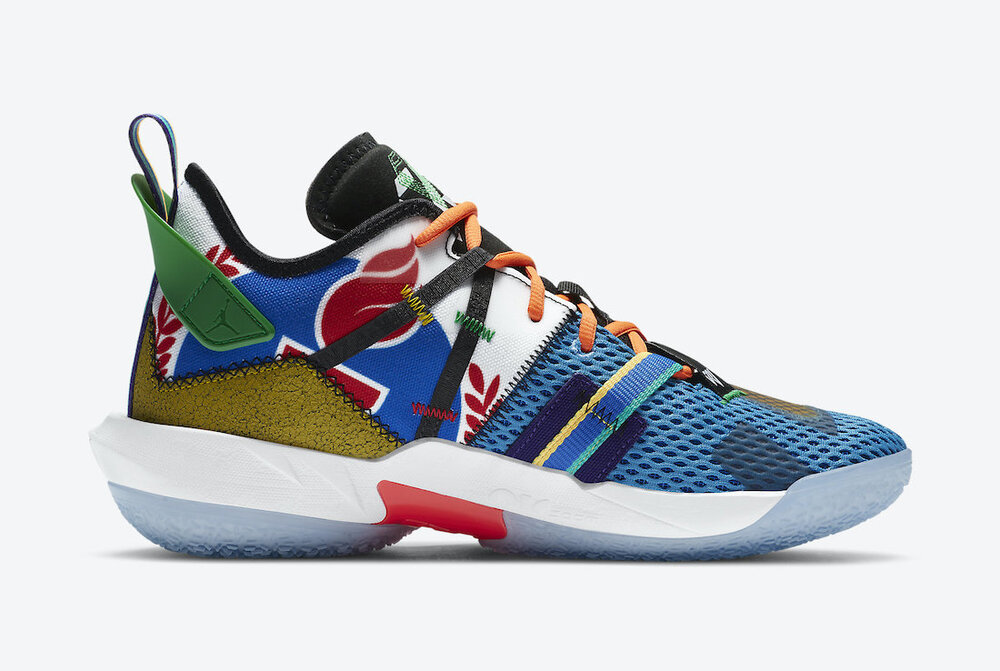 7. Suede Leather
Similar to synthetic and patent, suede is also another iteration of leather uppers. If you're interested in how shoe brands come up with suede material, it's exactly the underside of the leather.
Suede uppers are more aesthetically pleasing and more lightweight than genuine leather.  Of course, genuine leather is still the king of durability, but it's also worth noting that suede uppers are more durable than knit or mesh uppers.
You can see suede uppers in the Jordan Why Not 0.4 basketball sneakers and the Nike Internationalist running shoe.
8. Canvas
Canvas is relatively cheaper than most materials because it is made of cotton. Affordability is always a plus when you're buying a running or basketball shoe with canvas uppers. 
Aside from its cheaper price tag, it also allows for more air circulation and it is easy to clean. The downside to canvas uppers is that that they are not good at absorbing impact and shock, so you will definitely compromise the factor of durability.
The Converse All-Star Pro BB basketball pair uses canvas uppers, as well as the Adidas Cloudfoam Pure 2.0.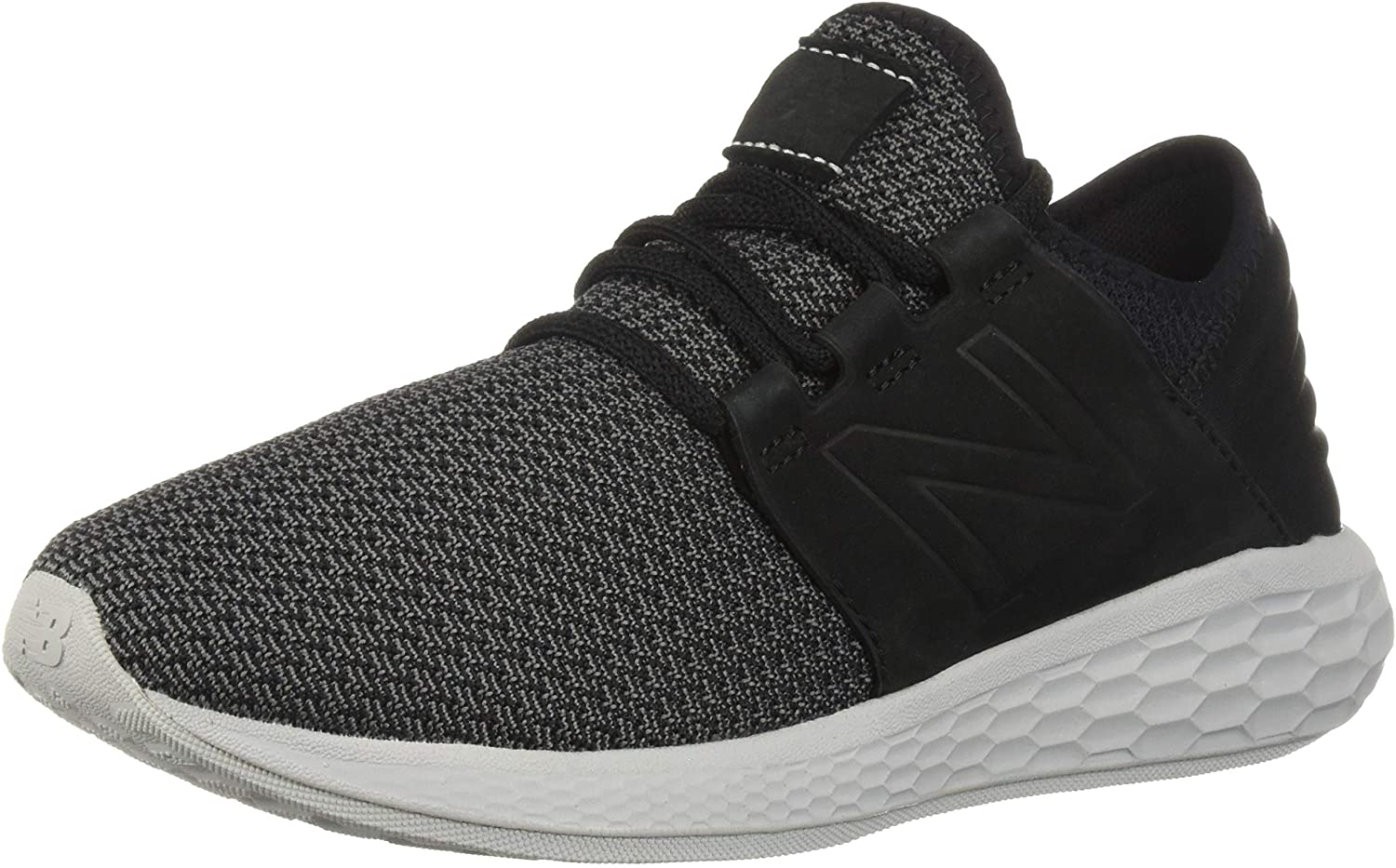 9. Nubuck Leather
Mostly compared with suede leather, the nubuck leather is actually the more expensive option. That is why most athletic sneaker brands shy away from using nubuck leather because its advantages are not worth its lofty price.
Nubuck leather is more durable than suede but its rough surface is more inclined to be soiled and stained, making it a high-maintenance shoe. The Air Jordan 10 "Dark Mocha" basketball pair uses nubuck leather uppers, as well as the New Balance Fresh Foam Cruz V2 running shoe. 
Follow us on our Facebook Page to get updates on sneaker reviews and releases!